We have discussed these Gooey Butter Cakes before. They are, well, sweet. Actually sweet is an understatement.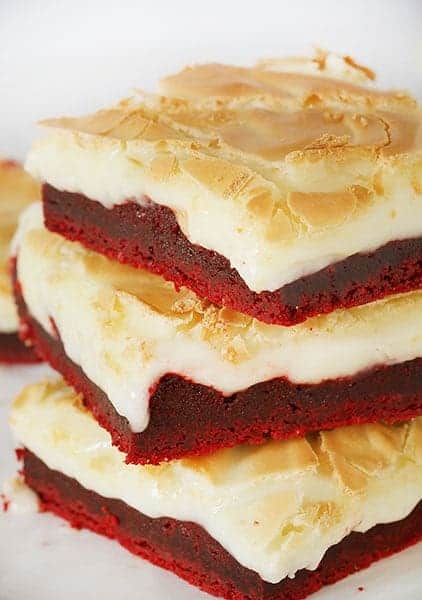 They are seriously sweet. I am not kidding, every time I try one my teeth actually hurt.
This is the one dessert (ever) that I have said, "One bite is enough."
I mean, granted it's like a super huge bite and everything.
#da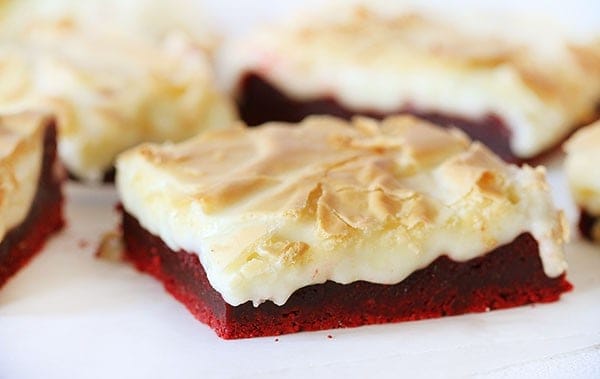 If you happen to be a fan of quick desserts (this uses a box mix) and red velvet then this is a must make for you.
Barely adapted from AllRecipes.com.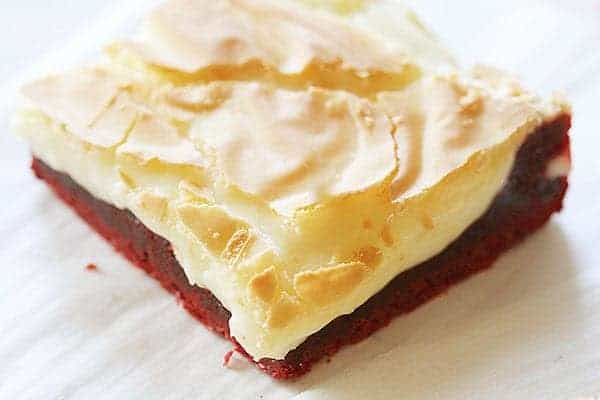 Confession time: I really like this cake a bit under-done. As in, that center layer is almost running out over the sides it's so gooey. It is almost reminiscent of a creme brulee in that a really delicate layer of crust develops over a river of sweetened cream cheese running beneath.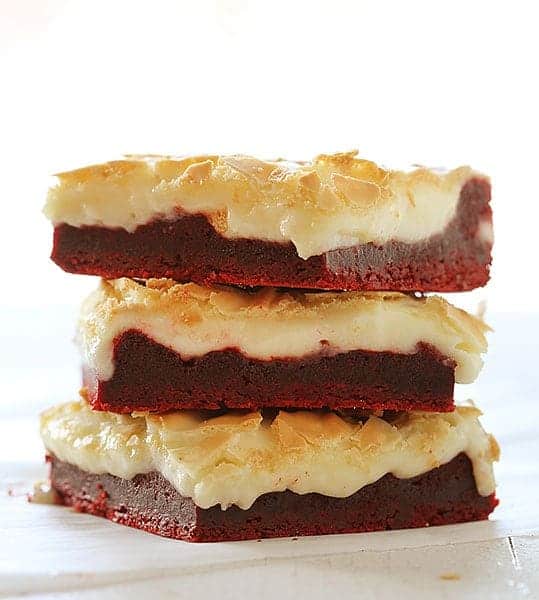 Just so that I could take a picture of this amazingly sweet dessert, I chilled it before cutting. That is why you see some sharp lines. I do not recommend actually eating it cold though! Warm and oozing sugar everywhere is the best way to indulge in this.
If you think you will like this cake, be sure to check out my Ooey Gooey Butter Cake and Chocolate Ooey Gooey Cake!
Don't miss my PERFECT Red Velvet Cake!