Oreo Fluff is an easy four-ingredient dessert that is perfect for BBQ's, get-togethers, or anytime you have a craving! I love it so much I made an entire Oreo Brownie Dessert which happens to be one of the most decadent brownie desserts I have ever made. This Oreo Fluff is the star of that dessert!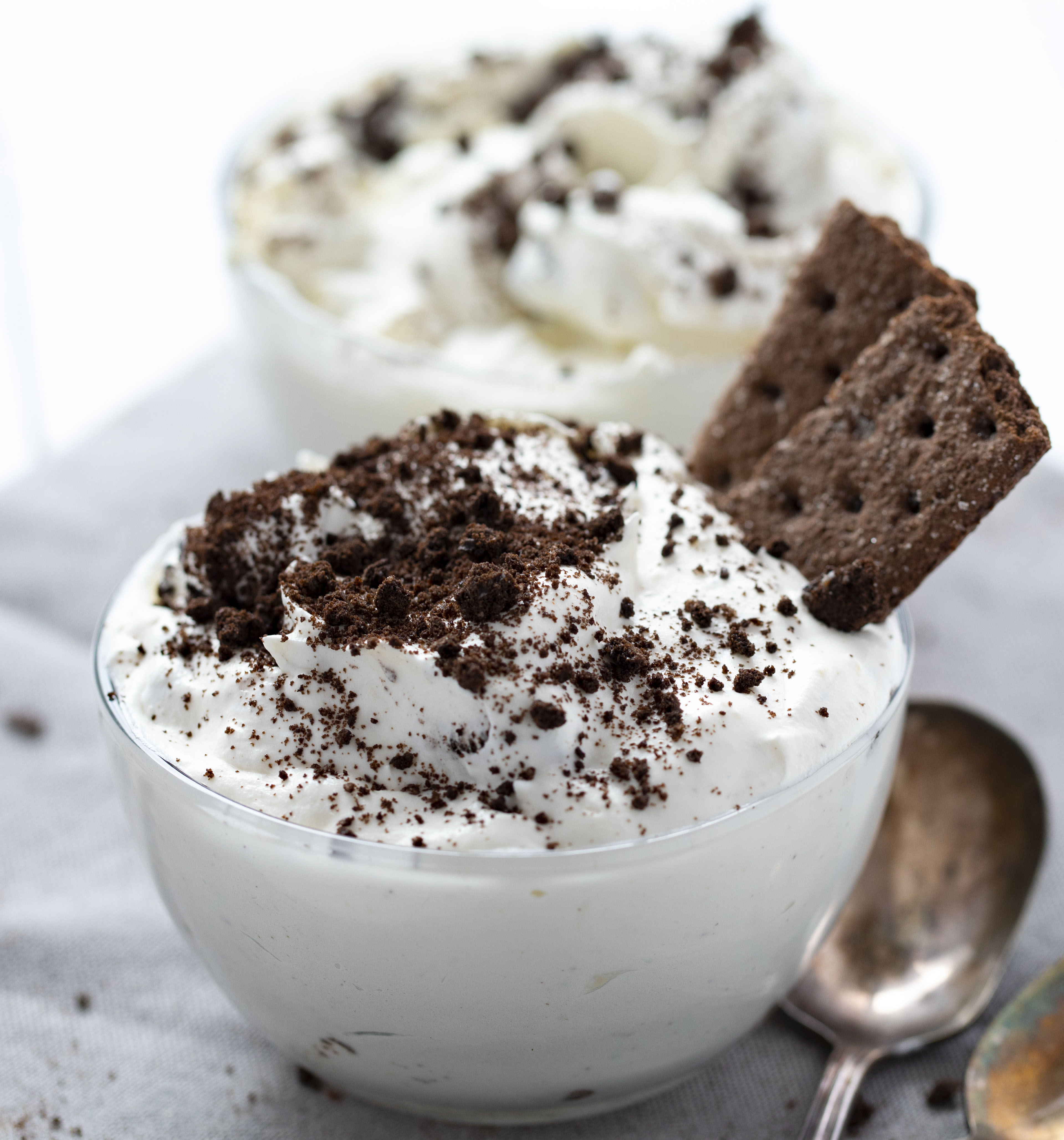 Oreo Fluff
I need to be real with you. My husband quit his job a few months ago and has been working with me on the blog now. I love having him around and especially love when he offers to pick up groceries. One day he came home with 6 family size packages of Oreo's. SIX! Knowing myself as well as I do, and knowing I would sit and eat them all if I didn't come up with some recipes fast, this Oreo Fluff was created. I have seen it served at many a Minnesota get-together but never made it myself.
I asked my aunt for her recipe, but it had vanilla pudding in it and I didn't have any on hand. Then I found my MIL's church cookbook and low and behold, Oreo Fluff with sweetened condensed milk. Winning!
I used double-stuff Oreo's, but you can use regular if that is what you have. It might be fun to use Mint Oreo's and add 1-2 drops of green food color for a Mint Oreo Fluff!
Ingredients
Four easy ingredients are all you need to make Oreo Fluff. I made mine in a stand mixer but you can certainly use a hand-held mixer. Heck, you could even attempt to whisk it by hand if you need a mini-workout before indulging in this tasty treat!
cream cheese
sweetened condensed milk–Be careful not to use evaporated milk in this recipe!
whipped topping–Usually, I will recommend making your own from scratch, but it's just not necessary in a dessert where the other main ingredients are cream cheese and sweetened condensed milk! 😂
Oreos–I only added 16 crushed Oreos to the fluff. You could go so far as to DOUBLE that, just be ready for the fluff to appear darker. Not a problem per se, if you don't care how it looks and love Oreos!
What Does Oreo Fluff Taste Like?
You may not like this description but it's by far the most accurate I can think of. It tastes like warm cookies & cream ice cream. (I have super sensitive teeth so enjoy my ice cream a bit melted.) When I tried this Oreo Fluff for the first time it hit me… it tasted identical to the ice cream! Creamy, silky, velvety smooth with the perfect punch of Oreo cookies throughout.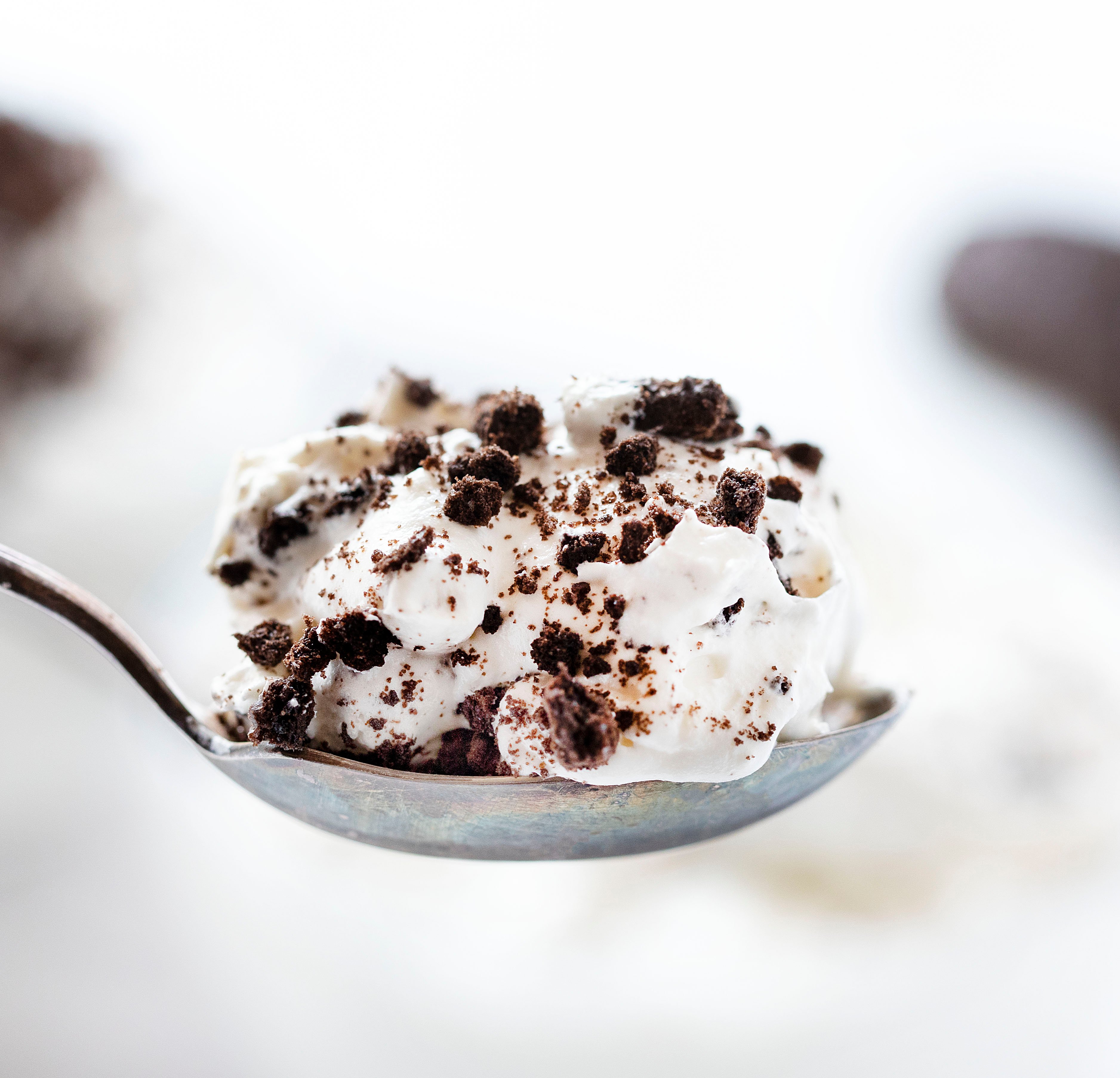 How to Serve Oreo Fluff
Warm or cold? That is the question. The truth is we enjoyed it both ways so it will be perfect for a BBQ or somewhere food will sit out for a bit. But my favorite was chilled. As I mentioned, it reminds me of cookies & cream ice cream, so eating it chilled it a special treat!
Could You Make an Oreo Fluff Pie?
Absolutely! Just prepare your favorite pie crust (can I recommend an Oreo crust?) and pour the fluff in. If you are making it into a pie I recommend serving it chilled and adding some whipping topping! Some folks even like adding 2 cups of mini marshmallows and I certainly wouldn't complain about that. I also made it with brownies, be sure to check out my Oreo Brownie Dessert!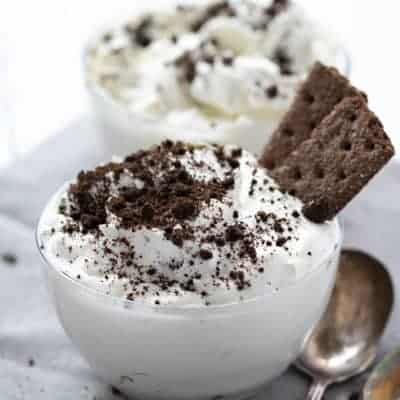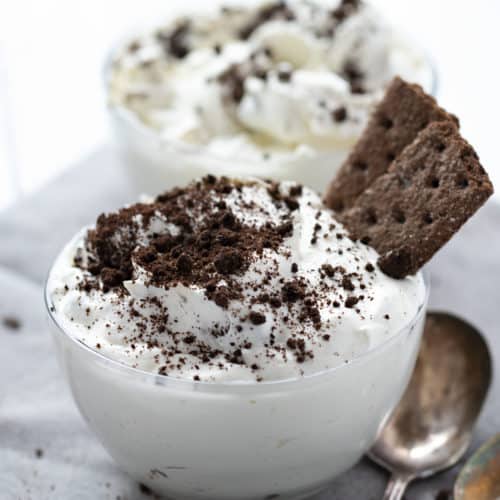 Oreo Fluff
Simple and sweet and sure to be a new favorite!
Ingredients
8

ounces

cream cheese,

room temperature

14

ounces

(1 can) sweetened condensed milk

16

ounces

whipped topping

16

Oreo

cookies,

roughly broken
Instructions
Place cream cheese and sweetened condensed milk in a stand mixer and blend on high for 1 minute. (Or use a hand-held mixer on high for 3-5 minutes.)

Remove bowl from mixer and hand fold in whipped topping.

Add broken Oreo's to topping and stir until incorporated. (Save a few Oreo crumbles to sprinkle on top.)

Chill until serving or eat immediately.
Did you make this recipe?
Thank you for making my recipe! You took pictures, right? Well go ahead and post them on Instagram! Be sure to mention me @iambaker and use the hashtag #YouAreBaker.