This is one of those cakes that I inevitably end up having for breakfast but that should never be served for breakfast.  It is a full on honest-to-goodness cake with sugar and butter and decadent frosting.
But it has coffee in it.  So I make it in the morning loving that I have a very good reason to brew myself another cup.
I am an adult and can totally do that ok?!  Just don't tell my mom, she would kill me!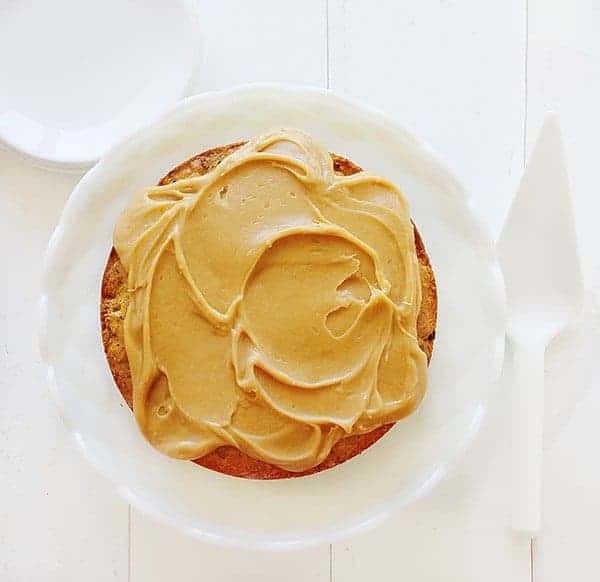 So why coffee in a peanut butter cake? Because instead of adding regular old chocolate chips, I prefer to use good quality chopped chocolate. (For this one I used Scharffen Berger 62% Semi-Sweet.)  And we all know that coffee amplifies the flavor of chocolate!
When you chop chocolate as poorly as I do with a huge Chefs Knife (a Chef I am not, I just like to use their cool stuff), there is inevitably a tablespoon or two of smaller, fine crumbles as well as chocolate dust.  I absolutely love that in this cake and love that every single bite is infused with the beautiful rich chocolate.
But then I kick it up a notch and add coffee.  Not just any coffee, but strong coffee.  And not with any ole machine, but with the brand new Keurig 2.0.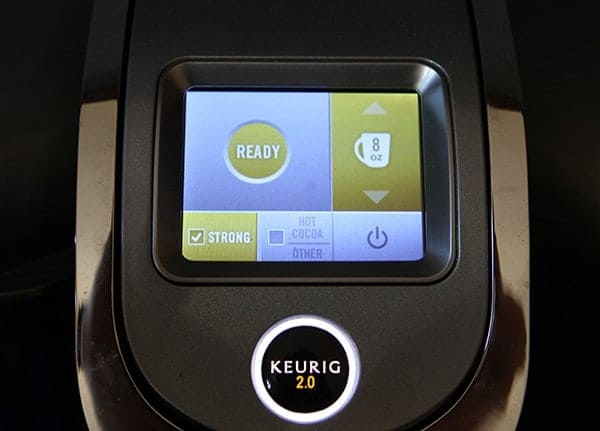 The Keurig's are more like a computer now; highly intelligent and full of brilliant options I didn't know I wanted but can now not possibly live without.
Like the STRONG button.  I use it every single time even when I am not technically supposed to.  Which I weird I even think that I am technically supposed to drink coffee a certain way and then go so far as to make myself feel guilty for not adhering the the imaginary guidelines I have set in place.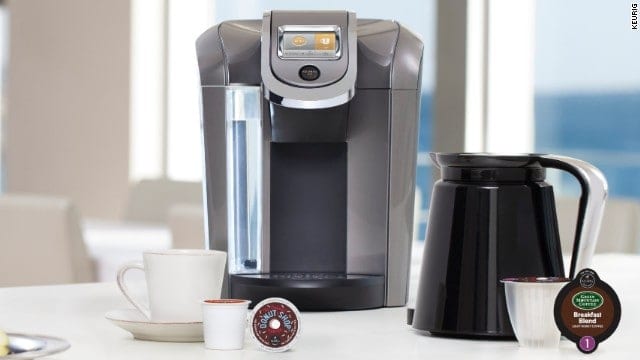 In summary (where is that cake recipe???), not only is Keurig my go-to coffee maker for amazing coffee, hot chocolate and a variety of other drinks, it is my go-to machine in Baking.  And if you like coffee and try this cake or my Perfect Chocolate Cake with the "strong" coffee, you will be as hooked as I am.
It's a game changer baby.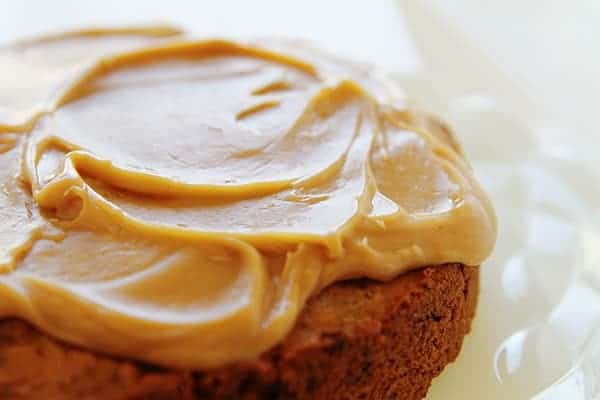 I decided to make a simple glaze to combat the rich chocolate flavor of the cake.  Well, it was supposed to be simple.  It was supposed to drizzle.  But I skimmed the recipe (bad baker!) and instead of 2/3 cup added 2-3 cups.
So thick and creamy ruled the day and not soft drizzles.  Just be sure if you make it you try the soft drizzles first ok?  The warm glaze seeps into every nook and cranny of the cake and adds the amazing moisture and flavor that makes me long to just eat it directly on my treadmill so I can do it without guilt.  Well, when the treadmill is on that is.  You know, being used for exercise purposes.  Like it is intended to be used.  #whatever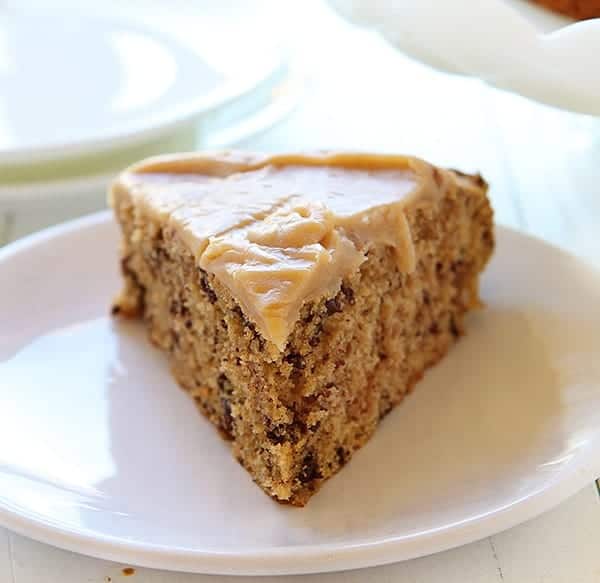 Adapted from Cooking Channel.  Click here for Peanut Butter Glaze recipe.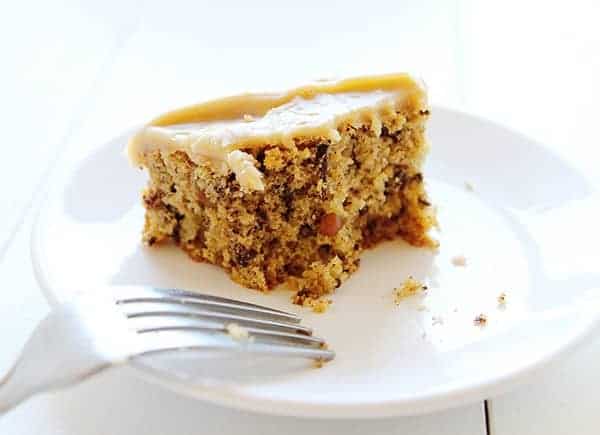 My favorite way to eat this cake is warm and for breakfast.  Do not be like me.  You make yours in the afternoon and enjoy it for dessert as it was meant to be.
If you do end up with any extra glaze, be sure to save it.  It goes great on everything!