This dessert pizza is amazing.
If you only ever make one thing from my blog ever… please let it be this.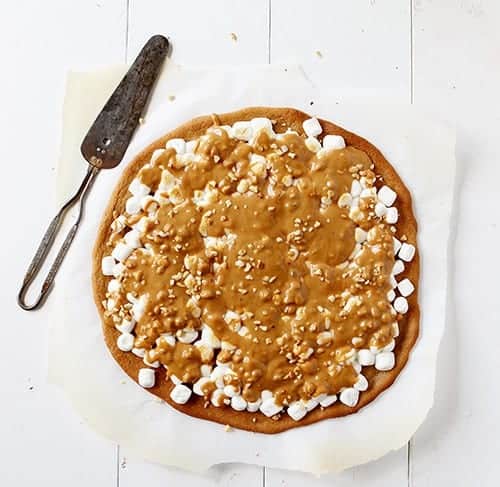 My first bite of this sweet (oh so sweet) pizza was bliss.  Pure bliss.
I had visions of world peace.  Kids getting along.  Hour long pedicures.  Laundry done.  Basically everything was right in the world for just a moment.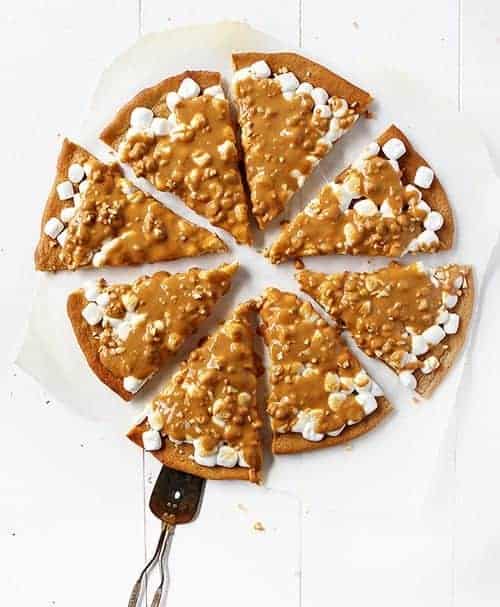 That right there is a dessert pizza.
And it is amazing.  The flavor combination is based off of this Butterscotch Peanut Butter Cake I made.  (That cake is amazing as well!!)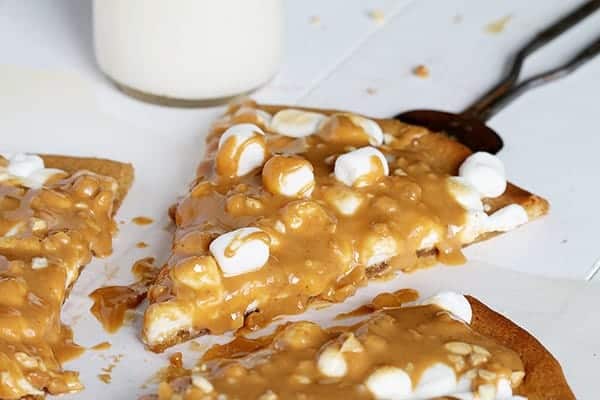 It is a layer of peanut butter cookie, marshmallows, then my super special unique peanut butter and butterscotch sauce.
The sauce.
It's magical.
Maybe even has healing powers.
Or the ability to turn crappy days into fantastic days.  I don't know for certain, but I am willing to test it out as much as possible.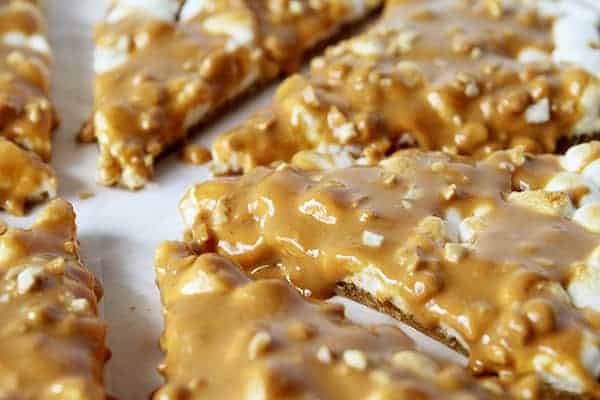 I think the real testimony was my husband.  I asked him what he thought and he said,
"That is probably one of the best desserts I have ever had in my life."
(unlike me, he is not prone to exaggeration, so this was a big statement.)
He then went on to say, "I don't even like marshmallow.  Or peanut butter desserts.  But there is something about this that once all together, is very good."
I am sure he meant to say AMAZING, AWESOME, FANTASTIC, PHENOMENAL.  Also, did you know he doesn't use exclamation marks with wild abandon like I do?!?!
Men.
I spent quite a bit of time finding the perfect peanut butter cookie crust.  I ultimately went with a recipe that does not utilize flour, and find that the texture and consistency perfectly compliment the pizza.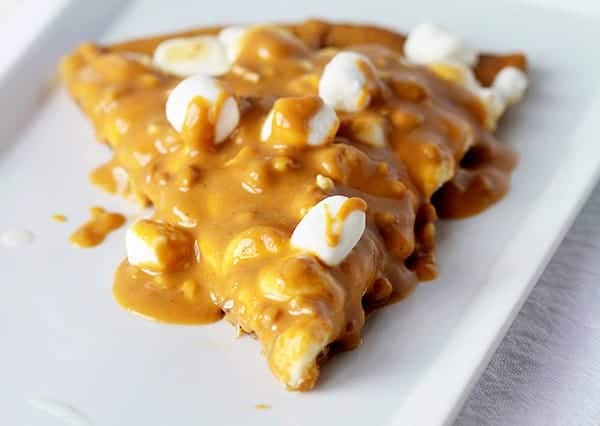 This entire dessert pizza took less than 30 minutes to prepare, bake and eat.  Er… ah… um, to prepare and bake.  It's actually more like 15 minutes.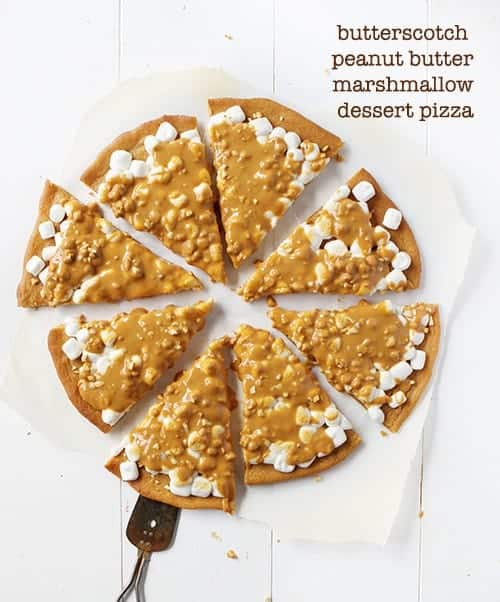 I don't even need to tell you to "Enjoy!".  I already know you will.