I adore peppermint patties and never knew I could make them at home!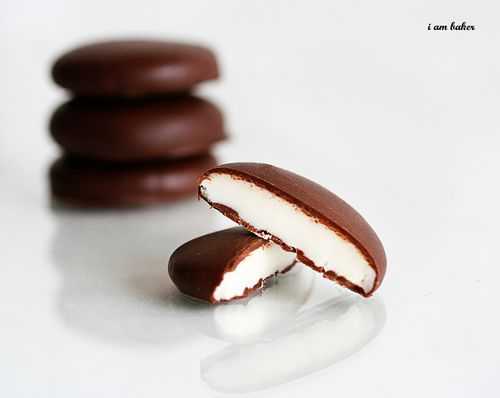 That and the fact that I am pregnant and want easy, pre-made snacks for guests visiting the baby and it was a sure thing that they would be prepared.
I am trying to save some for the big day, but its tough. They are GOOD!
It truly is easy and fun!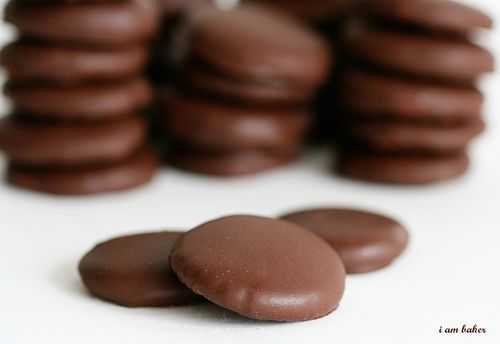 However, one thing I did want to do was to personalize them.
So I decided to get some blue candy melts in honor of this soon-to-be-here baby boy!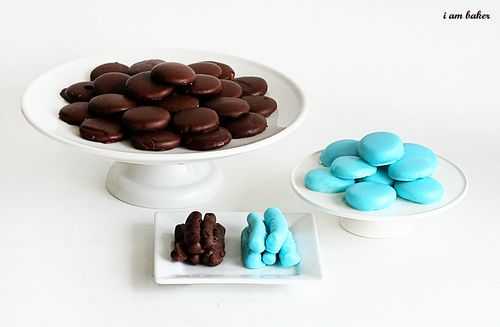 I also made some into stick form.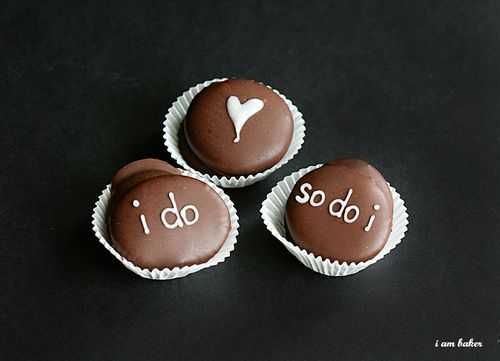 These are actually for a bridal party! What a fun and inexpensive and beautiful way to have personalized mints for favors.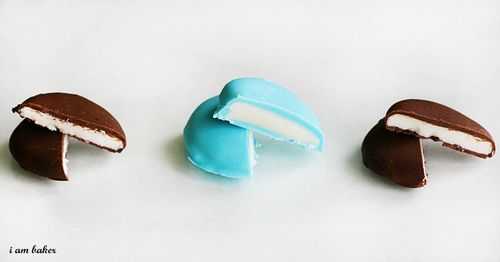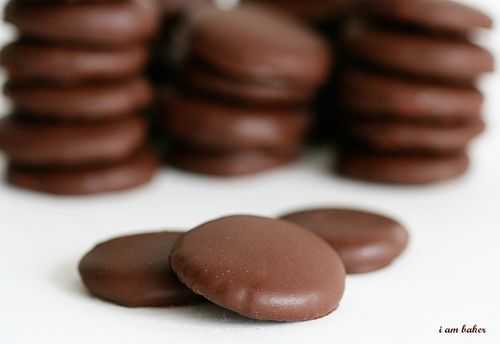 Peppermint Patties
I adore peppermint patties and never knew I could make them at home!
Ingredients
2 1/2

cups

confectioners sugar,

divided

1 1/2

tbsp.

light corn syrup

1/2

tsp.

peppermint extract

1

tbsp.

shortening

10 -12

ounces

semi-sweet chocolate chips,

I use mini
Instructions
Beat 2 1/4 cups confectioners sugar with corn syrup, peppermint extract, shortening, and a pinch of salt using a stand mixer (with paddle attachment) at medium speed until just combined. Knead on a work surface dusted with remaining 1/4 cup confectioners sugar until smooth.

Roll mixture out between sheets of parchment paper on a large baking sheet.

Freeze until firm, about 15 minutes. Remove top sheet of parchment paper and sprinkle with confectioners sugar. Replace top sheet, then flip round over and repeat sprinkling on other side.

Cut out as many rounds as possible with cutter, transferring to a parchment-lined baking sheet. Freeze until firm, at least 10 minutes. Meanwhile, gather scraps, reroll, and freeze, then cut out more rounds, freezing them.
Temper chocolate and coat filling:
Melt chocolate in medium microwave safe bowl for 1 minute. Remove and stir, looking to see if all chocolate has melted. If not, return to microwave in 15 second increments until chocolate is melted.

Balance 1 peppermint round on a fork and submerge in melted chocolate, letting excess drip off and scraping back of fork against rim of bowl if necessary, then return patty to cookie sheet. Coat remaining rounds, reheating chocolate if necessary.

Chill patties for about 1 hour before serving.

Store in an air tight container, making sure patties are separated with wax or parchment paper.
Did you make this recipe?
Thank you for making my recipe! You took pictures, right? Well go ahead and post them on Instagram! Be sure to mention me @iambaker and use the hashtag #YouAreBaker.
Both versions taste delicious… and I can't wait to make these for Easter and Thanksgiving and Christmas and birthdays and Tuesdays! 😉
I hope you will try these and fall in love with this simple snack as much as I have!