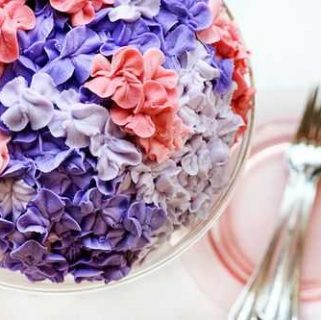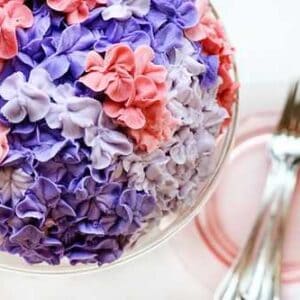 The Perfect Crusting Buttercream
The Perfect Crusting Buttercream
Ingredients
2

pounds

confectioners sugar

1

cup

shortening,

check alternate method for butter

2

tsp.

vanilla extract,

use clear if want white frosting

1/2 - 3/4

cup

whole milk

pinch

salt
Instructions
Cream shortening and vanilla in mixer for 2-4 minutes. Add in powder sugar, one cup at a time. If you find your mixer struggling, slowing add in milk. Use more milk for a creamy consistency, use less milk for a stiff consistency.
Alternate Method:
Use 1/2 cup butter and 1/2 cup shortening. Place room temp. butter and shortening in mixer. Put entire bag of powder sugar on top, then add vanilla and 1/2 cup milk. Turn mixer on low and mix until all ingredients are incorporated. Turn mixer up to med-high and mix for 2-4 minutes. Can add more milk to reach desired consistency.
I decorated this cake in six minutes last night.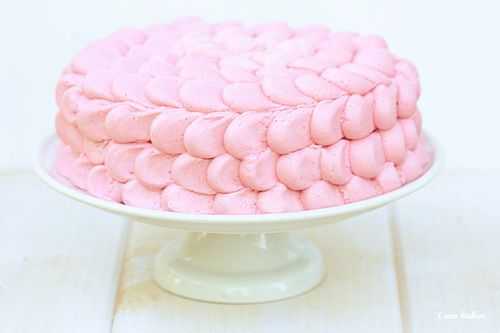 Seriously.  It took maybe six minutes to cover the whole cake.
I did that because I wanted to show you the tutorial that I promised on how to make this delish Chocolate Hazelnut cake.
So now YOU can decorate a cake in six minutes.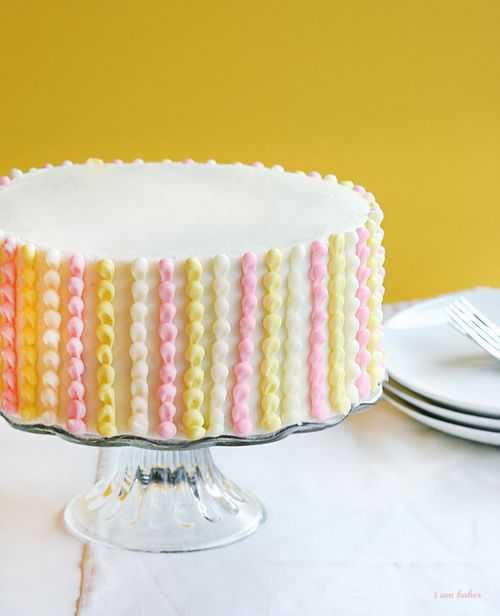 They sure look alike huh? LOL
I did use the same technique, just a different sized decorators tip!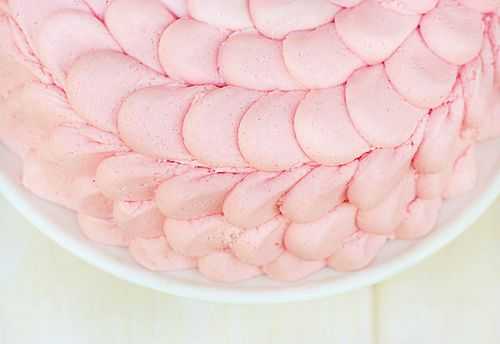 This is a 9PT tip.
And this…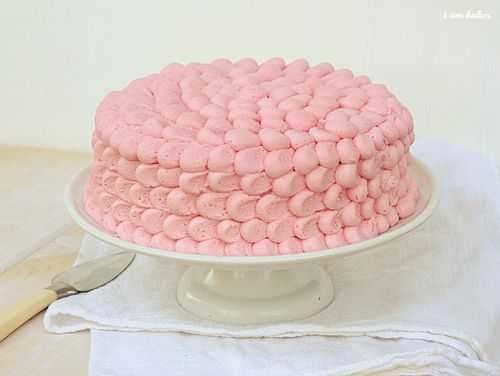 is a 2A tip!

1. Apply gentle pressure to bag and place some frosting on your cake.
2. Make a 'dot' with your tip.
3. Using the pressure of the tip, push down and away.  (Like you are moving the tip away from the dot, but taking a bit of the frosting with you.)
Repeat this over the entire cake and you are all done!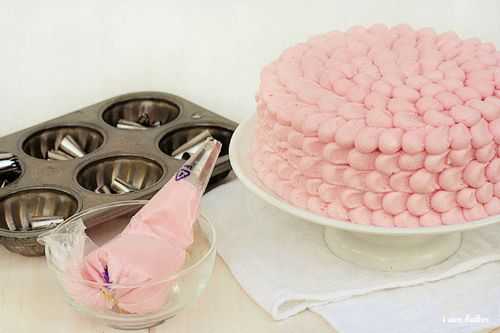 It's a quick process and has a big impact.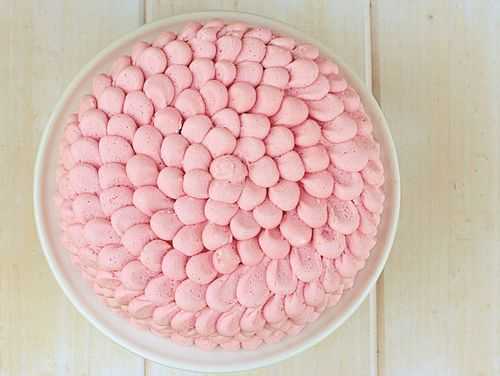 Pretty, pink, silly, different, unique, and fun enough to delight any recipient!
Let me know if you try it!
Add in some pink or red food color as needed.