Creating fun variations on a timeless design is something that any level baker can do!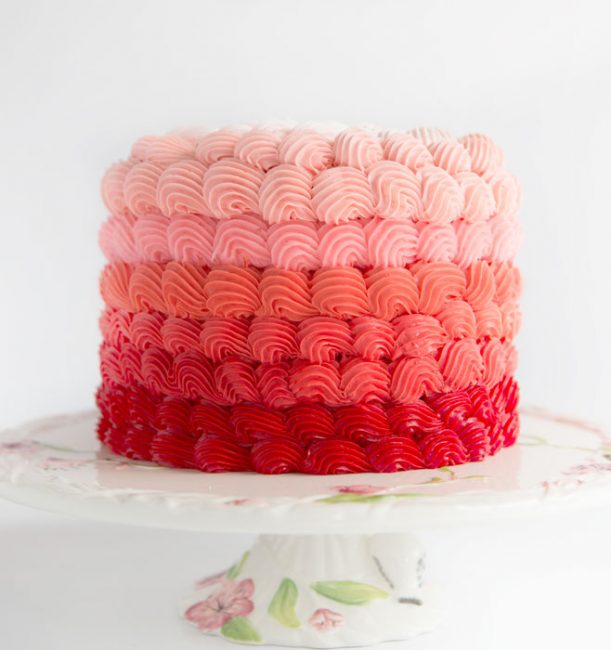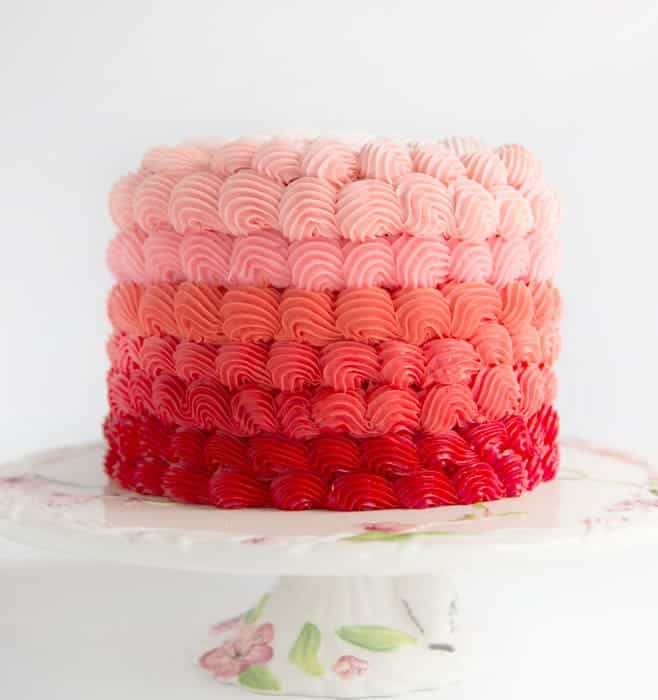 This Pink Ombre Shell Cake was designed from "left over" frosting. I had a variety of colors and thought that putting them together on one cake might be a fun idea!
I call this a "shell cake" because that is the technique I have used. The decorating tip is most commonly known for the shell pattern it creates.
To make this cake you will need:
6-inch tall cake (I used chocolate cake)
5-7 different shades of buttercream frosting (I used shades of red)
plastic disposable pastry bags
#864 Ateco decorating tip (see how I store my tips here)
rotating cake stand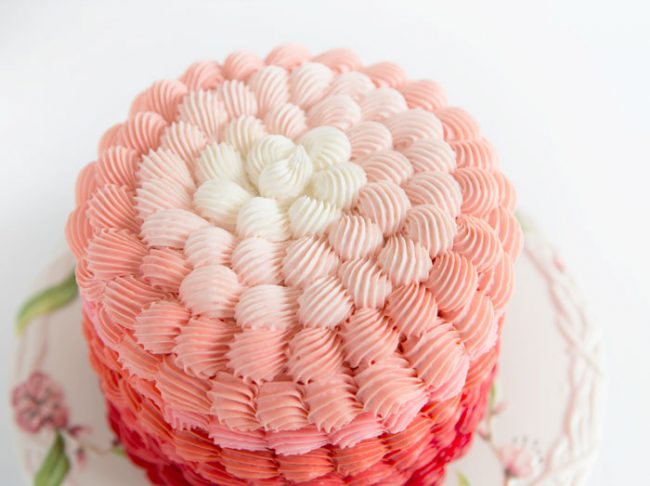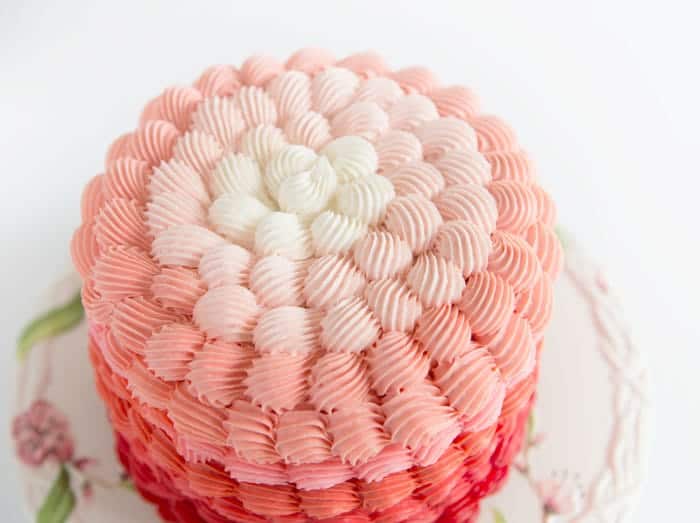 Begin by placing all of your buttercream into pastry bags.
Cover cake in a crumb coat. (A rough coat of frosting meant to seal in crumbs)
Place cake on a rotating cake stand.
Insert a #864 tip into an empty pastry bag and then drop in a bag with your first (darkest) color of frosting.
Starting at the bottom, hold your pastry bag next to the cake, or parallel. Apply pressure and let the frosting create a little mound shape. Slowly move the tip down, then release pressure and pull away. This is a basic "shell" design. Repeat around the entire cake.
When you run out of frosting or have completed 2 rows of the shell design, move on to the next color.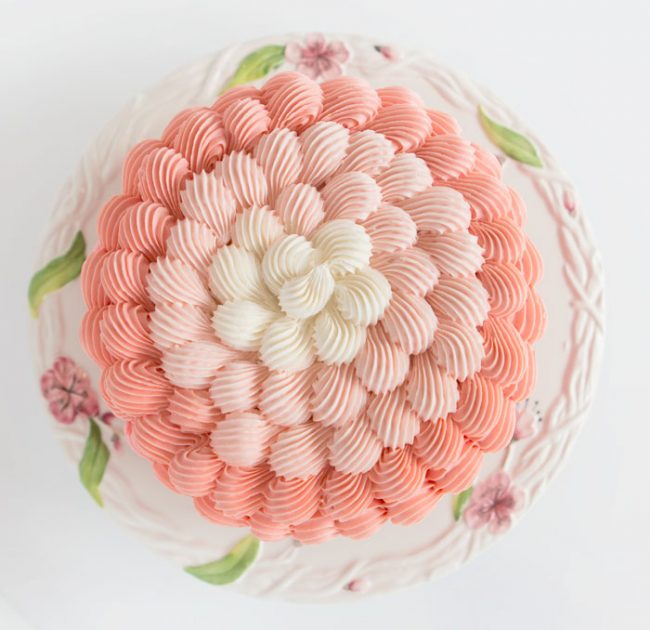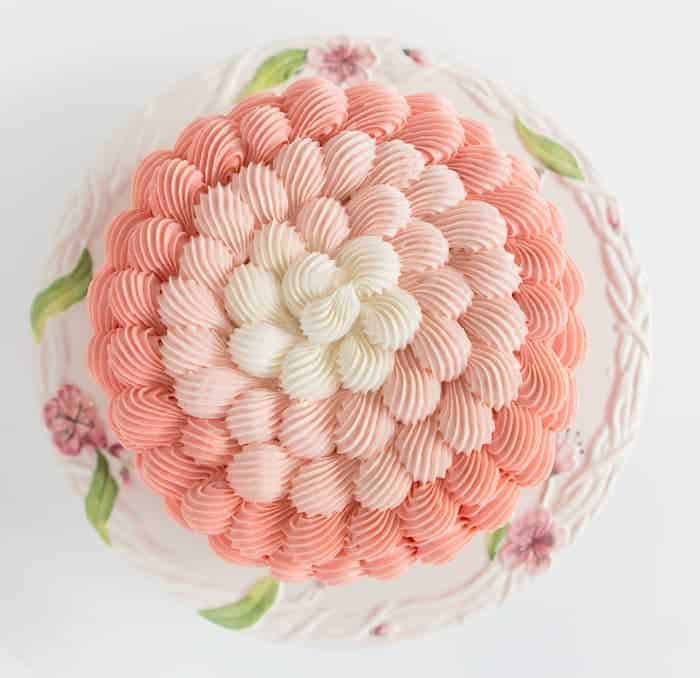 Continue up the side of the cake and over the top edge. Repeat that same design around the top of the cake.
Finish with your lightest color (or white).
Here is a video on how I created this cake!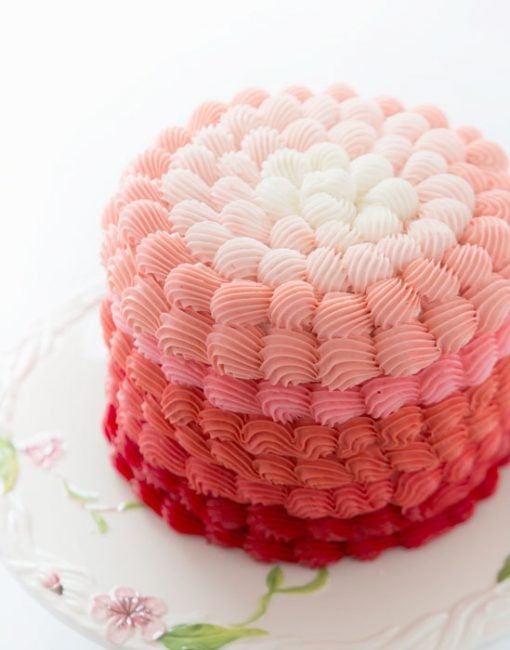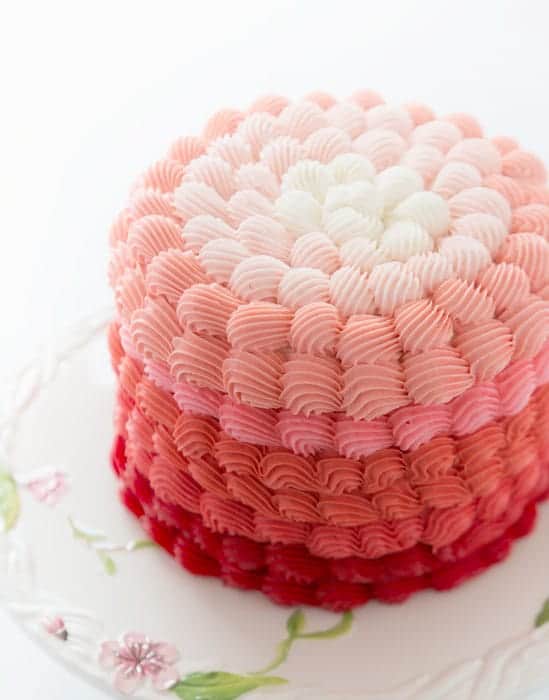 I created this cake LIVE on my facebook page, something I do every Tuesday at 11:00am CT. Join me next Tuesday and Let's Bake!