I recently posed a question on facebook.
"I just made a really fun cake!! One of the main ingredients is marshmallow… any guesses on what it is??? (There may be a prize involved…)"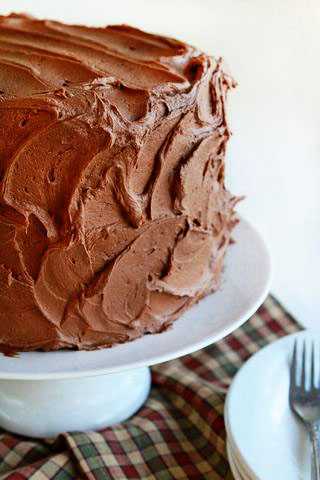 Three of you guessed correctly.
Carla Smith
Marcella Simon Vander Eems
Lenita Wall
And one of you will win a copy of Sweet Confections!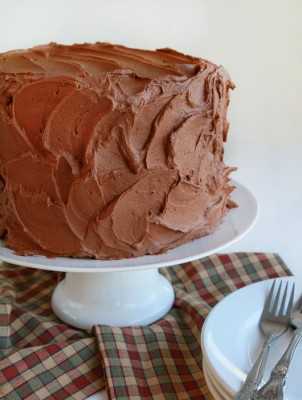 What did they guess??  What kind of cake did I make that has marshmallow as a main ingredient?
A Rice Crispy Cake!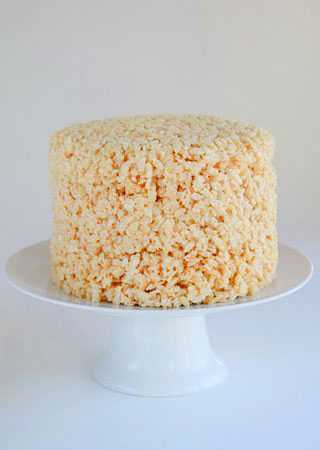 With a surprise inside of course!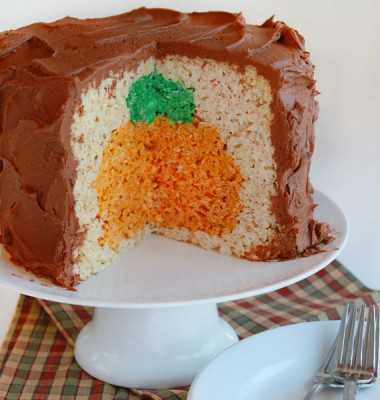 A pumpkin inside rice crispy cake with chocolate buttercream frosting!
So easy.
So fun.
And everyone's face lit up with delight when they saw it.
Such a great way to make your loved ones smile!
Oh… and the winner of the book is Carla Smith!  Shoot me an email Carla and we'll get that fabulous book in the mail to you. (Let me know if you try the pumpkin caramels!)
Thanks for playing everyone!