Baking these adorable and easy Rainbow Chip Cookies with your kids is a great way for families to spend time together and enjoy a delicious treat!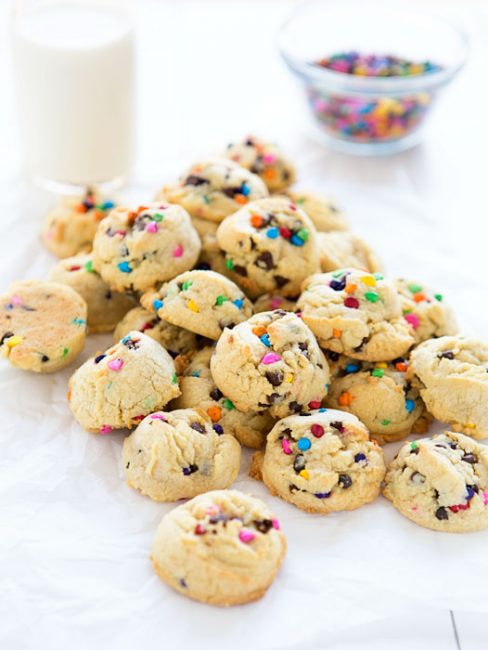 I had a pretty specific goal yesterday… and that was to get work done. Lists were piling up, chores were not getting completed and I was motivated to change that.
I started with the first item on my list, clean kitchen. It was pretty dirty and had not been organized for a good week, so took a full hour to do. During that time, Olivia was by my side saying things like, "I want to play outside" and "pick flowers mommy" and "cookies mommy" over and over again.
My response was the same, "Not now honey! We will play later." I was on a mission.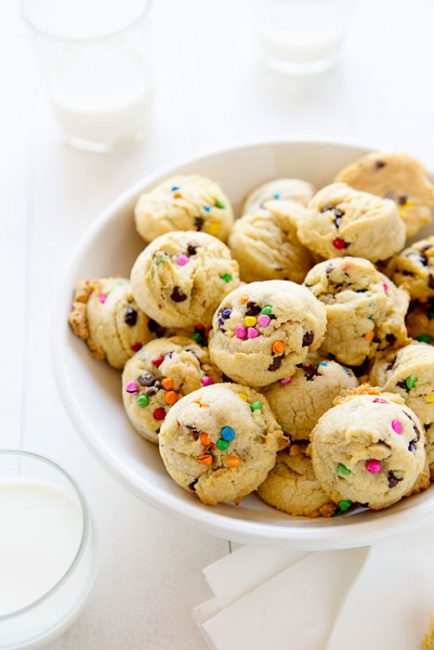 I started on my next task, get emails up to date and answered.
I sat in front of my computer for 2 hours. Olivia was playing near me, rolling dice and reading her books, and often asking, "I want to play outside" and "pick flowers mommy" and "cookies mommy".
I finally made some headway on the email organization and checked my list for the next task.
Laundry.
I looked at it. Looked at Olivia. Then made the best decision of my day.
I crossed it off my list and wrote, "Bake cookies with Olivia."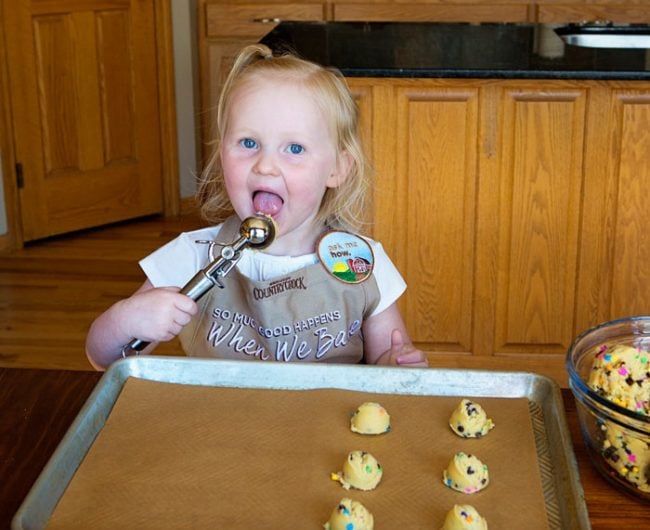 You should have seen her face when I told her! She jumped up and down and screamed in delight and ran to get her apron. She knows the drill!
I found Country Crock® Cookie Recipe that was designed to be personalized. (Not only was it easy for us to personalize, but it was an actual challenge from them… #MakeItYours. Love that!)
So I put Olivia in front of the Sprinkles Cabinet and let her choose.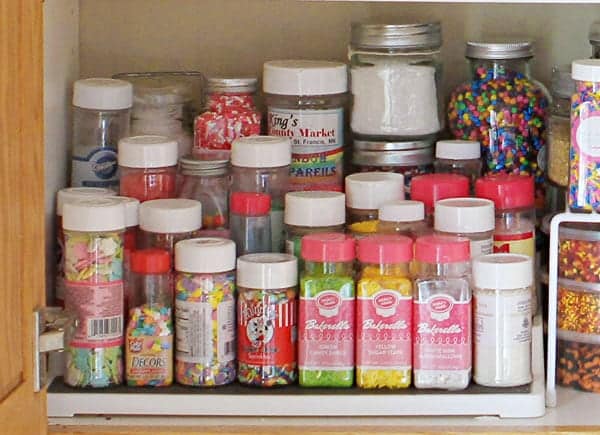 She was drawn to the Rainbow Chips in the back, so that is what we went with.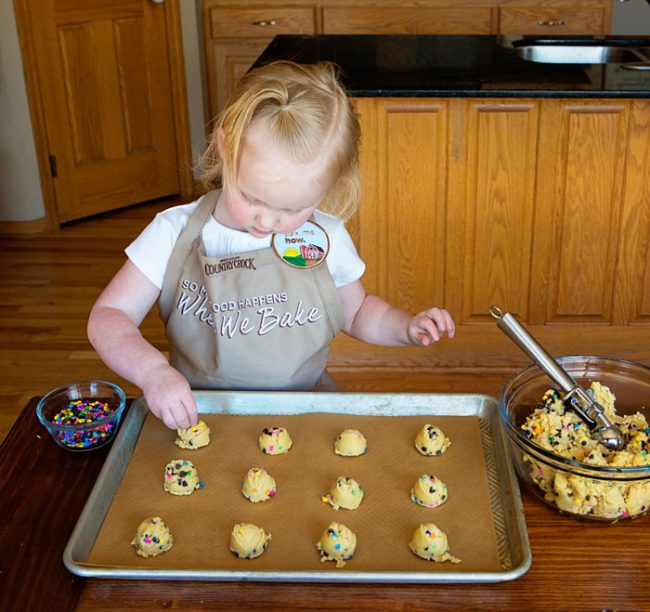 We had SUCH fun adding those sweet chips!
Here is the recipe that we ended up with:
There were two things I really wanted my personalized recipe to have:
color
quantity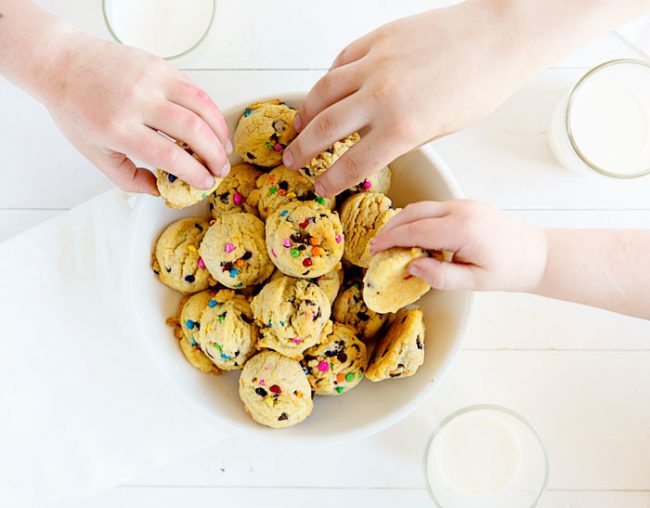 The "color" issue was easily solved with the creative addition of rainbow chips.
But why quantity?
This was a bit selfish on my part. I knew that when Olivia finished her cookie she was going to look at me with her big blue eyes and say, "more mommy"? I just didn't want to say no and have our moment ruined! So I made these cookies intentionally small so that when she did ask I could easily say YES! without guilt.
So glad I got the opportunity to #makeityours with Country Crock®.
Thank you so much for supporting the brands that support my blog! Country Crock and I teamed up to make the best recipe and I can't wait for you to try it. While they did supply the base recipe, all of the opinions and text are mine.