Have you ever seen those beautiful cakes that have 10 varieties of gorgeous flowers adorning the edges? (Check out this gallery from eatcakebemerry.com)They are truly works of art!
This is easy version of those stunning (and sometimes labor intensive) cakes!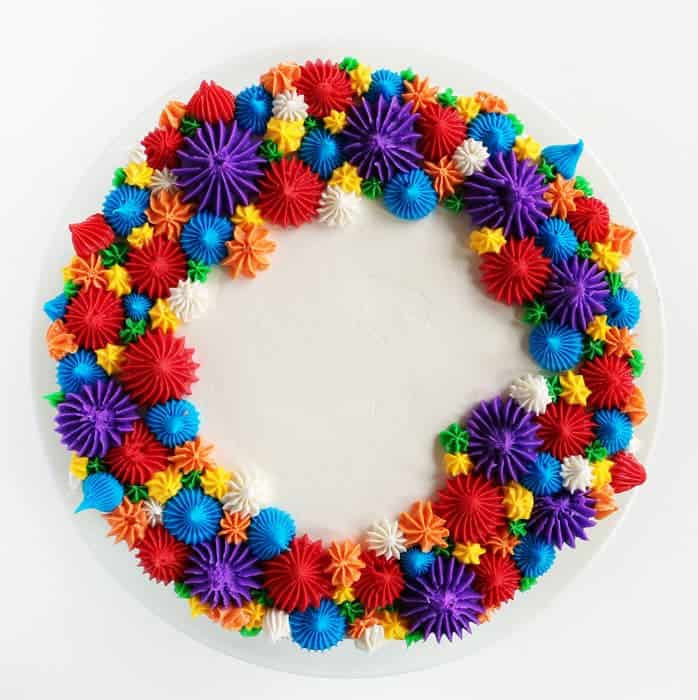 The hardest part (which is not even hard, just time consuming) is preparing the frosting. And that can be done well in advance!
To make this cake you will need:
Cake to decorate (I adore this Perfect White Cake recipe)
Buttercream recipe (below)
Food coloring – I used McCormick food coloring and loosely followed this chart that details how to achieve certain colors.
Decorator's tips: 16, 18, 22, 172, 195, 9FT (this is simply a wide variety of the same style of tip- see how to store all of these tips HERE)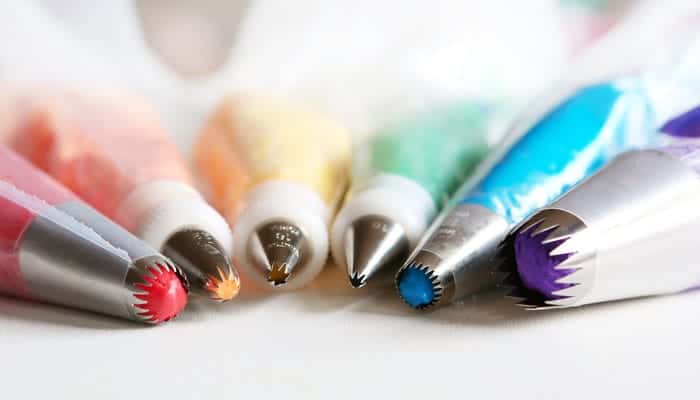 Disposable pastry bags and coupler sets (3 regular couple sets for the 16, 18, 22 tips)
Rotating cake stand (my favorite is the Fat Daddio stand shown at the end of this Cake Stand 101 post)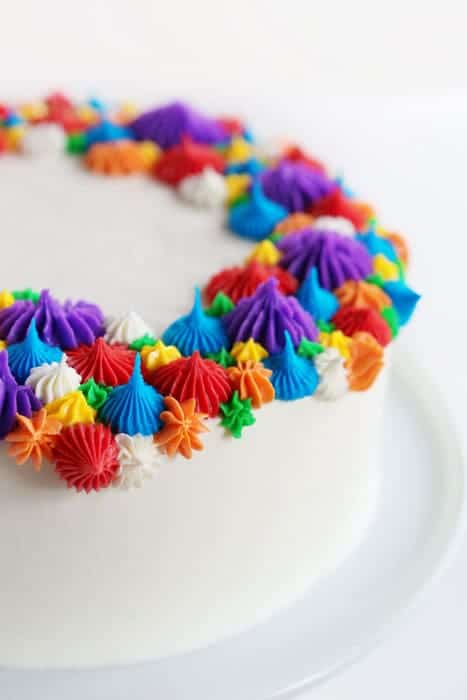 Here is the buttercream recipe that I find works the best with piping:
Recipe from Decorator's Buttercream.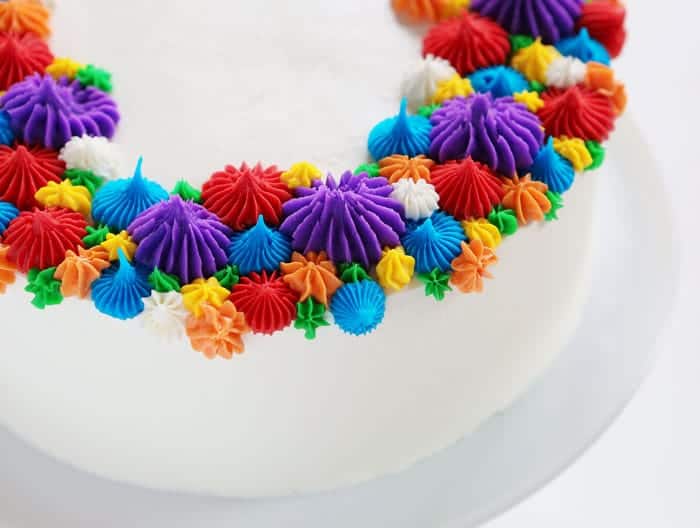 Here is a quick video showing just how easy this technique is!

Tips for Success:
Bake cake, cover in crumb coat, (here is a video of me adding a crumb coat) then go back and do your final "beauty" layer. Try and get the frosting as smooth as possible! I found that the contrast of the crisp, clean lines of the cake with the whimsical multi-colored buttercream "stars" is really quite impressive.
When you have added color to your frosting, immediately add it to your pastry bag. The frosting can actually be stored right in the bag! When you are ready to decorate your cake, prepare a NEW, empty bag with a coupler set. Cut off the tip of the bag that has the frosting and simply drop it into the empty bag with coupler set. If you were to run out of frosting, simply remove the empty bag from the bag with the coupler set and replace with a new bag of frosting. This is such an easy way to use frosting and often means less mess and clean up for you!
You can use as little as 3 different decorating tips as well as add other varieties and styles! For instance, you could add some round tips in for detail or a leaf tip for extra added fun.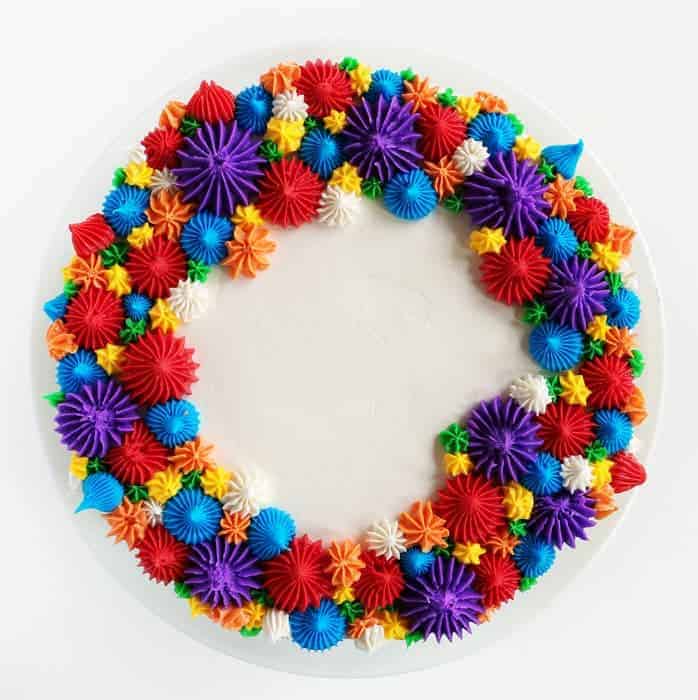 Anyone can try (and master!) this technique. Most of the tips and tools are available on-line and major retailers. I ordered the 9FT tip from Sweet Treat Supply.
*******
See my Mother's Day version of this cake HERE!