I suddenly got this brilliant idea that I wanted to make Red Velvet fudge.  So I sat down and googled it, hoping for a great, no fail recipe.
Those words are very important to a bad recipe follower like myself.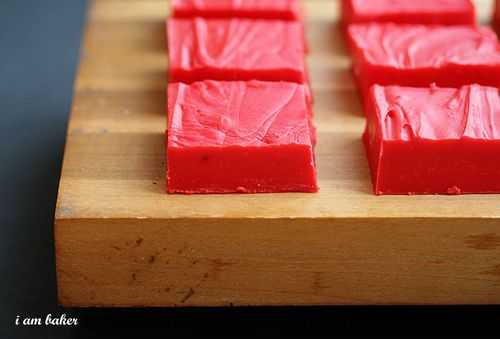 No such luck.
I couldnt even find a match for 'red velvet fudge'.
I was totally dejected.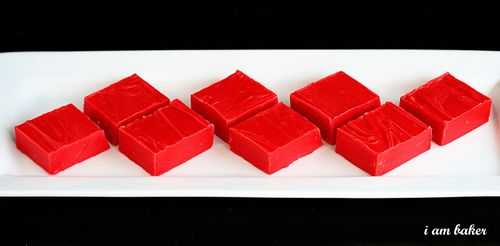 Then it hit me… I could create a recipe!
At the very least, significantly modify an existing one.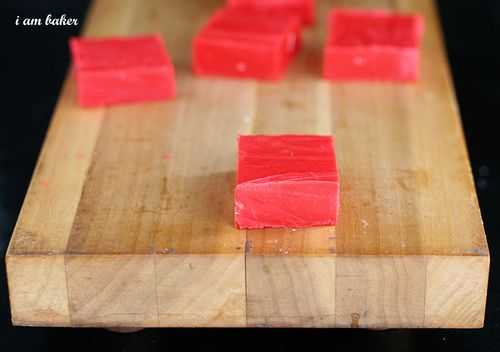 I started here, with Martha's Foolproof Holiday Fudge.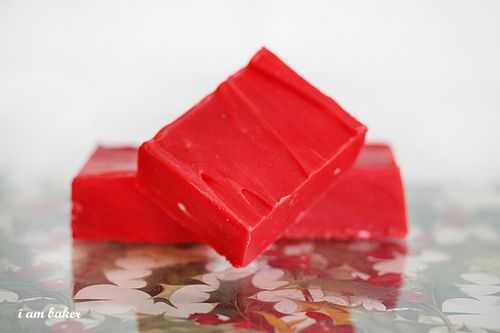 I added food coloring and used white chocolate chips and red cherry flavored chips.
Talk about significant modifications. *snort*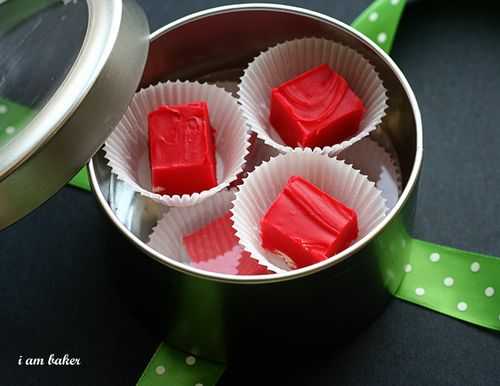 Thing is, this recipe is just not my favorite.  It was good, but not mind blowing.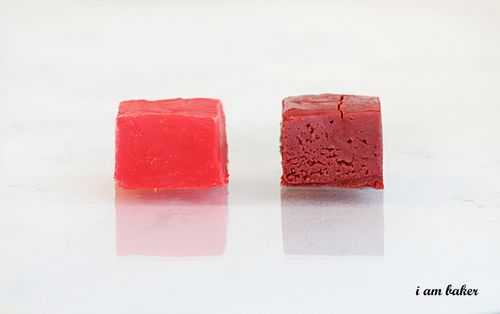 (side by side comparison of the two recipes I made… I love the texture on the second)
So then I found a recipe on allrecipes.com.  I read it twenty seven times.  I read every comment.
I figured, if I could make a recipe for red velvet fudge, like real red velvet fudge, it would be from this one.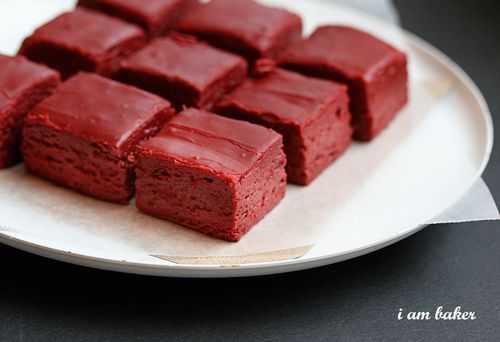 *Next time I make this I am going to try 1/2 cup buttermilk and 1/2 cup sweet condensed milk… I think it could handle a little more sweetness!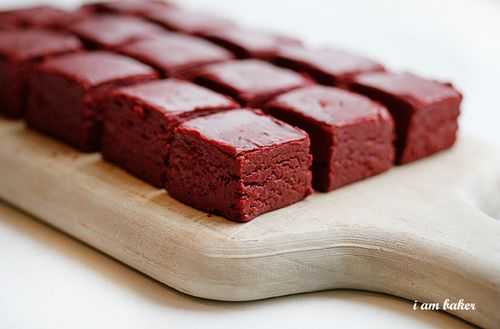 If you ever try this, please let me know what you think!
Happy Holidays!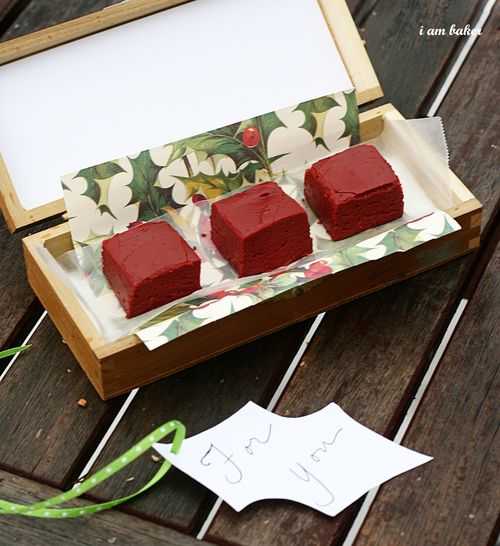 Happy Note to Share:
I had read that a great way to clean your pot after baking fudge is to add some milk, reheat the pot, then enjoy a wonderfully delicious cup cocoa… or in our case,  Red Velvet Hot Cocoa!!
Yes, I really did just say Red Velvet Hot Cocoa.  I actually did that and can attest to its wonderfulness!!