Say that three times fast.
Um, yeah, its actually not that hard to do.
Unless your mouth is full of it!
I crack myself up.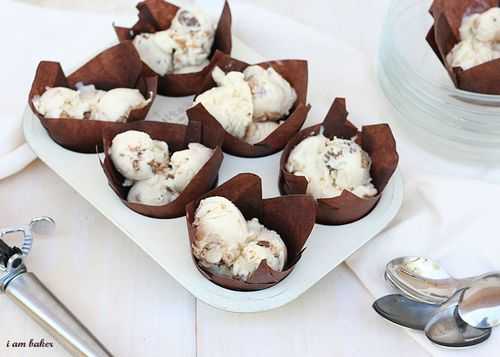 I saw this amazing little recipe over at Kevin and Amanda's.  Its is brilliant I tell you.
Two ingredient ice cream… then just add whatever extra flavors you want.
No fancy schmancy ice cream machine.
Just mixing and freezing.
So easy even I could do it.
She even made some with Krispy Kreme donuts.   If I watched Bravo and if I paid attention to the The Rachel Zoe Project I might say something like,
"I. Die."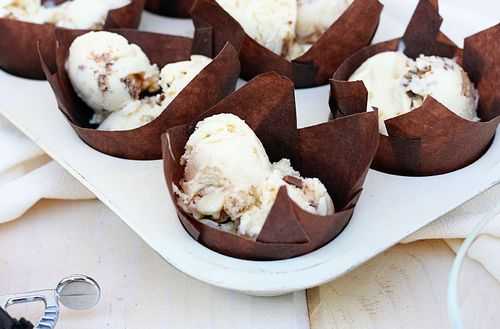 Amanda has fantastic step by step instructions!
For my special version I decided to use Reese's Peanut Butter cups.  The mini ones that are individually wrapped.
I love how the condensed milk seemed to magnify the creamy deliciousness of the white chocolate.
I loved everything about this dessert.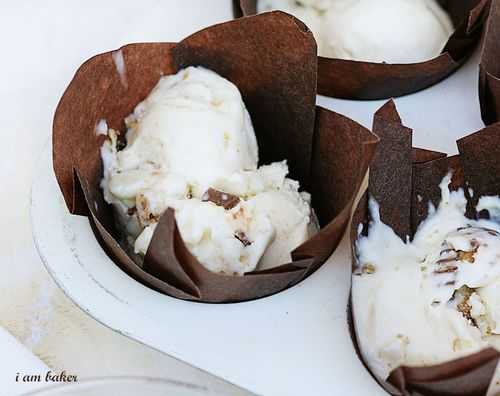 After the ice cream was nice and firm, I used my mini scooper and placed small scoops into cupcake wrappers.
Back into the freezer just to firm them up a bit!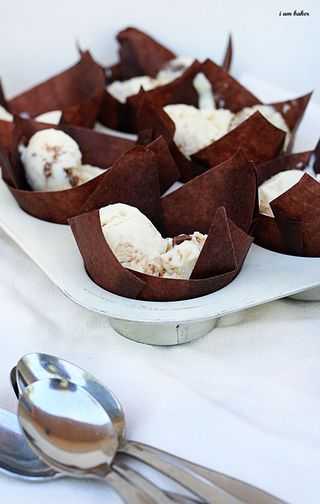 I love any serving method that involves less dishes for me.
Uh… I mean… this is a beautiful way of presenting the treats to your guests!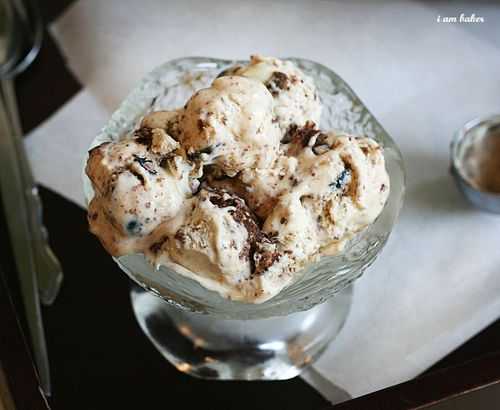 I have had so much fun playing around with this easy peasy recipe that I made other versions.  This particular one I will be sharing soon… but it is quite possibly my newest favortiest flavor of all time.
I have never seen this particular combination anywhere before… think you can guess what it is???
Well, no worries.  Will be revealing the recipe soon!