I had no intentions of making a Rose Cake.  I was actually planning on doing a tutorial for this cake, but something happened.
I was so inspired by the whimsical beauty of the MacKenzie-Childs products, I just couldnt help myself!  Since I knew the interior was a checkboard design, I thought the soft Rosette's would be the perfect compliment.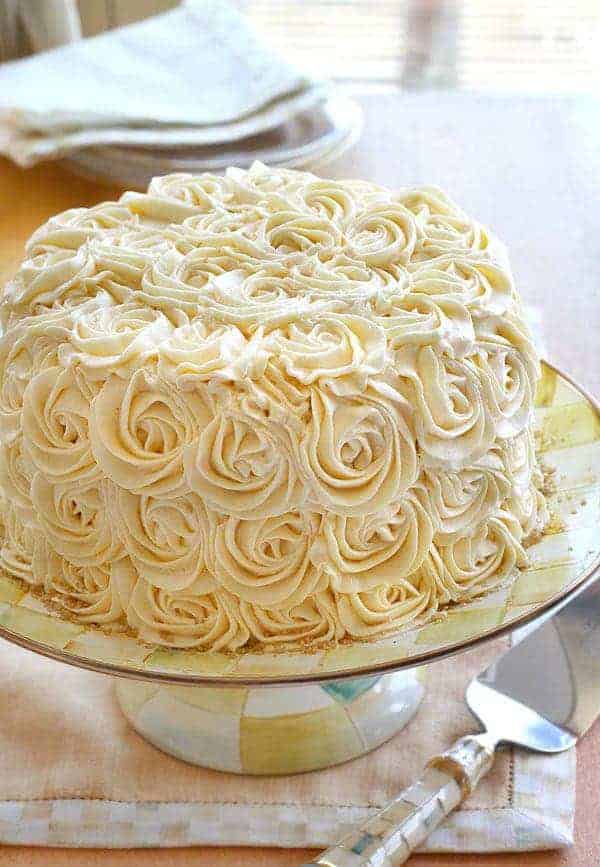 In addition the the cake interior, the Rose's seemed a perfect compliment to the beautiful cake stand the cake was sitting on.
To  pipe the rose's I followed my Original Rose Cake Tutorial.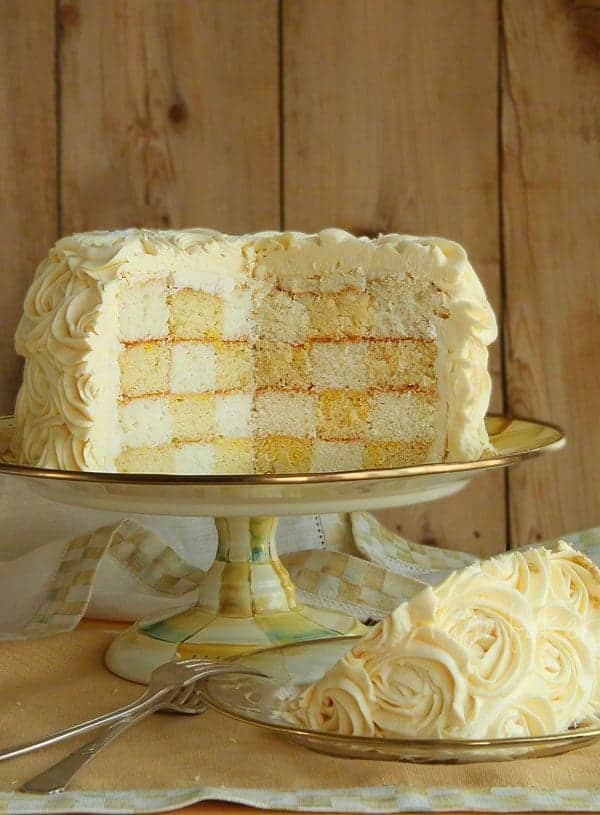 For the interior I slightly modified my Vertical Layer Cake Tutorial.  I made the layers white and a pale yellow, trying to replicate the same design that is on the cake stand and accessories.
Then, instead of placing the same color layers directly on top of each other, I just switched out the layers to make a checkerboard pattern.  SO easy!  Of course, you can always buy the checkerboard pan too. 😉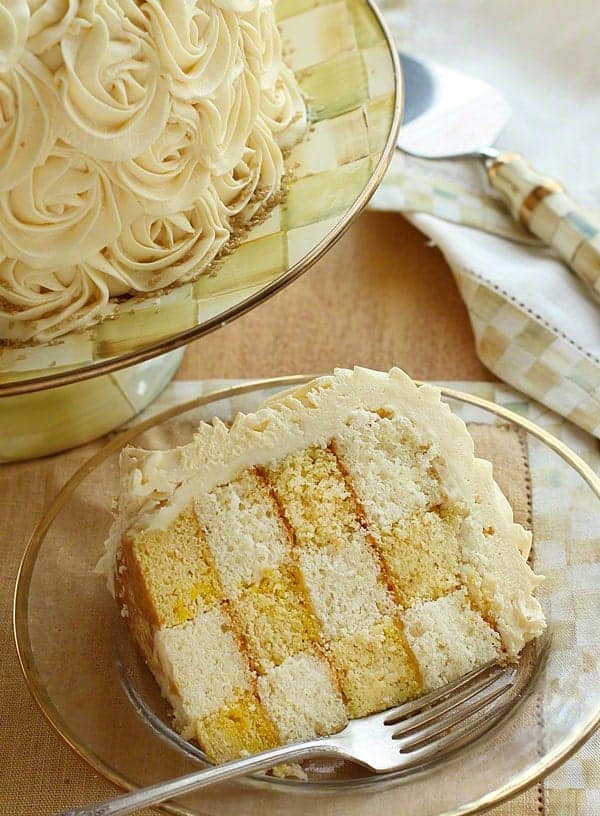 Wouldn't this cake be fun customized to your favorite colors?  Maybe a favorite football team for a Superbowl party?  I love the idea of adding a bit of a feminine touch to the party!
Find a full tutorial (with VIDEO) on how to make a checkerboard cake here!