Blueberries are IT for me.  Sitting down and eating a pint is no big deal.  Sharing is a no-no.  And finding new ways to incorporate them into baking is a must.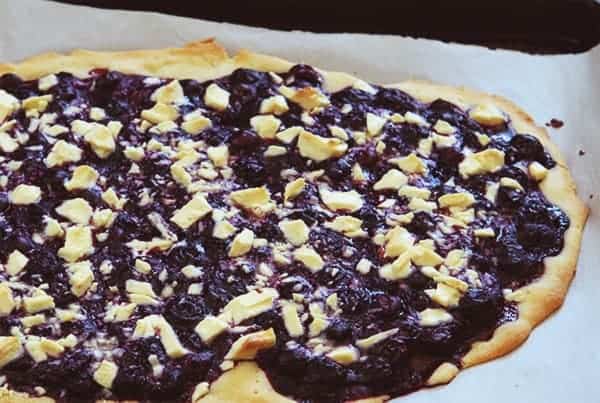 So this is a very simple and dumbed down version of a classic tart.  I removed it from the constraints of a traditional tart pan.  I added more sugar than necessary to the blueberry sauce and I melted white chocolate on top.
And it was wonderful.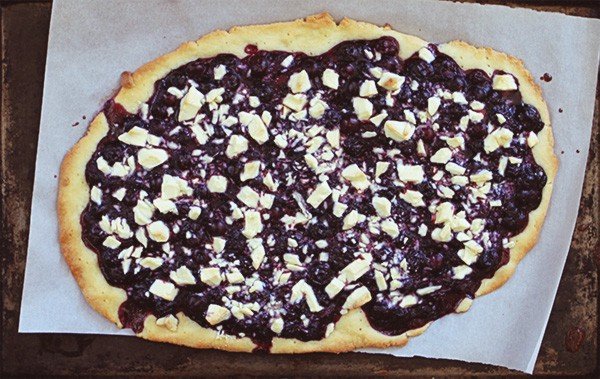 Tart recipe heavily inspired by "the great unshrinkable tart" by smitten kitchen.  Blueberry sauce recipe adapted from this Blueberry Tart from Chow Hound.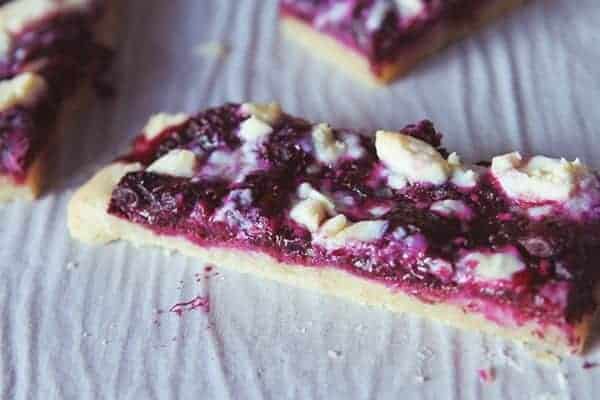 I have made this three times in the last two weeks and enjoyed it more every time.  I also played around with the blueberry sauce, adding more of this and less of that.  Less lemon, more sugar.  No sugar, add lemon zest.  You seriously cant go wrong with the sauce, just as long as you have those luscious blueberries in there you will be set.  And feel free to add dark chocolate as well… I am a huge fan of dark chocolate and blueberries!