Everyone who tries this moist and flavorful Pumpkin Cake falls in love with it!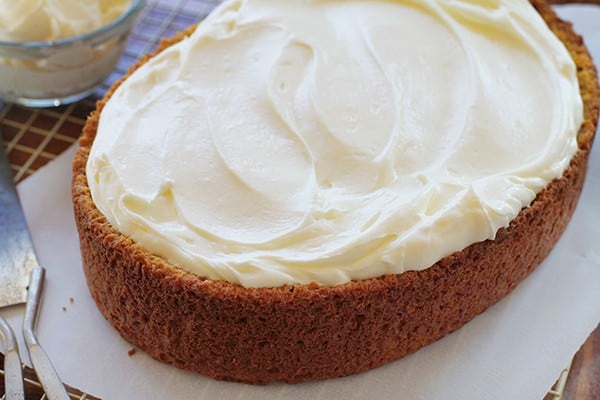 There are a lot of reasons why someone might not want to turn on the oven, but for me it was simply space. Here on the homestead we have lots of projects that need to be completed in a fairly short amount of time… canning being at the top of the list.
Instead of displacing my hard working hubby where we were getting through more tomatoes than we have ever had, I decided to make him & the kids a sweet treat that would require little to no effort. (on my part as well!)
Recipe adapted from Betty Crocker.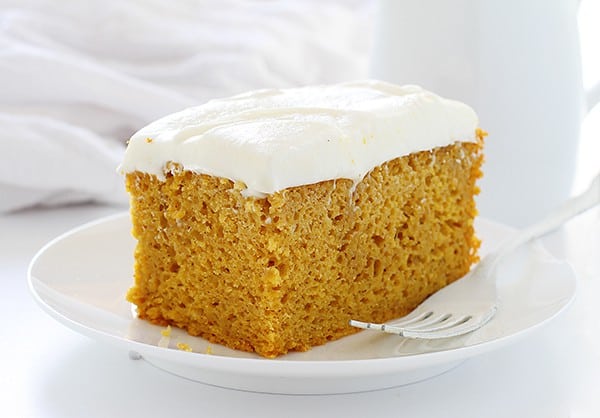 I have to admit, I was pretty darn skeptical of "baking" in a crock pot.  It ended up working beautifully!
Ok so let's break this down:
Super easy prep time and no effort cooking. (thank you slow-cooker)
Amazing pumpkin flavor and a cake so moist you can hardly stand it.
Cake covered in the most silky smooth cream cheese frosting.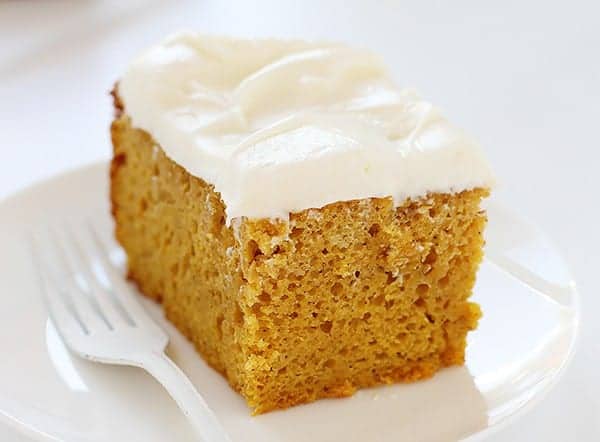 I'd say that is a winning combination!