This cocoa is not for the faint of heart.  It is real chocolate, it is thick, it is rich, and it is amazing.  Amazing in a new and exciting way.  I had to get my head about the fact that I was not going to be drinking chocolate and sugar flavored water with crunchy mini marshmallows… I was going to be experiencing a really authentic and decadent flavor.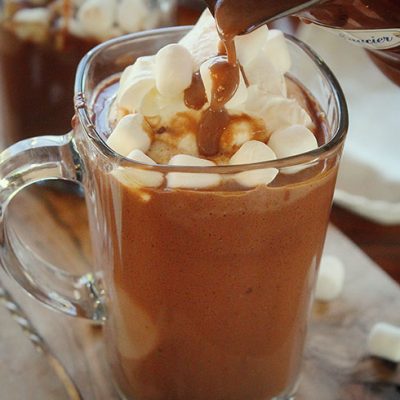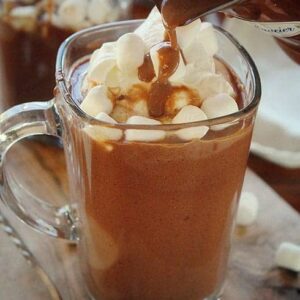 Spanish Hot Chocolate
This cocoa is not for the faint of heart. It is real chocolate, it is thick, it is rich, and it is amazing.
Keyword:
Spanish Hot Chocolate
Ingredients
2

c

whole milk

1/2

tsp.

cornstarch

3

oz

or a little less than1/2 cup good quality dark chocolate, chopped

1/3

c

granulated sugar
Instructions
Pour the milk into a medium saucepan on medium heat and add the cornstarch.

Whisk to dissolve the cornstarch.

Once dissolved, heat the milk on medium heat just until it just starts to boil, then remove from heat. Add the chocolate immediately and begin stirring until the chocolate is completely melted.

Carefully taste the hot chocolate and if it needs sweetness, add up to 1/3 cup sugar.

Place the pan back on the stove on medium low/medium heat, stirring slowly, but constantly. (Do not cook the mixture over high heat because it may cause lumping.)

The mixture should thicken quickly and as soon as that happens, remove the pan from the heat so the cornstarch will not thin.

Serve immediately.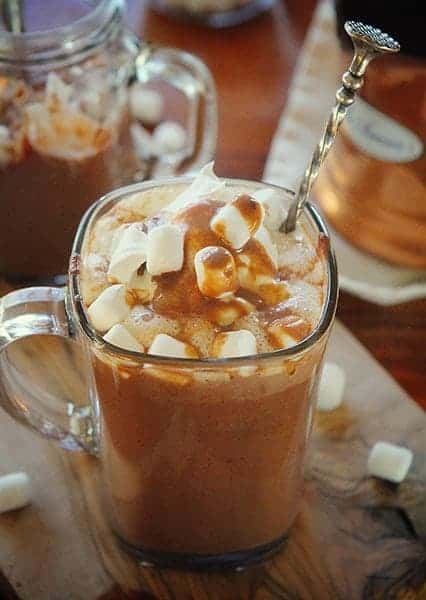 The cocoa itself is quite remarkable with it's rich velvety texture.  I went and added some marshmallows and whipped cream because I am a sugar addict and marshmallows make me happy.
#eatingmyfeelings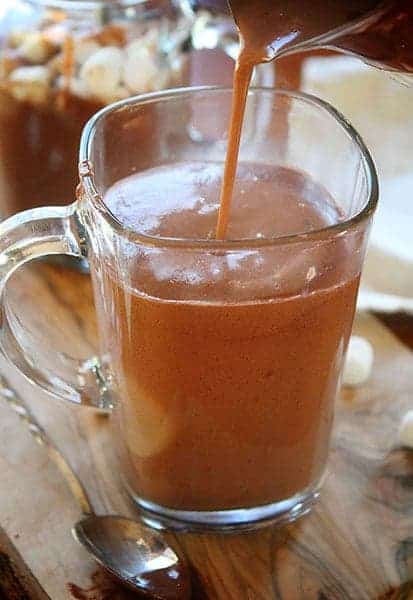 It can be hard to show the texture of a drink, but I think you can actually see just how thick this hot chocolate is.
Recipe from Spanish Food.  I have also used the Food Network's recipe and liked it!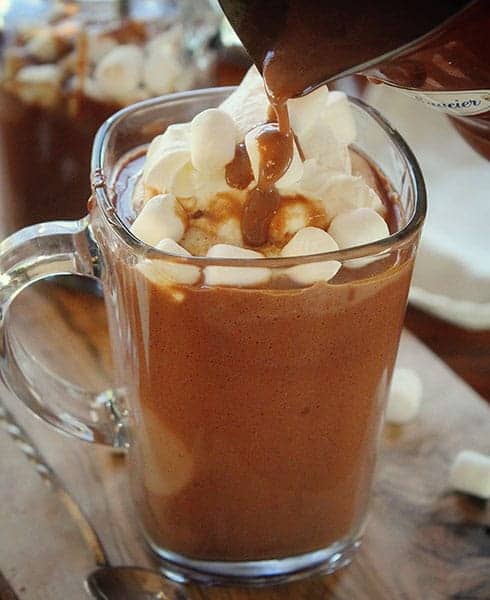 Tips for Success:
Take care when adding the cornstarch that the milk is not to hot and that it is all dissolved completely. I rushed through this step once and ended up with lumps.
I highly recommend using a good quality chocolate, one with a high percentage of cacao.  I like between 60% and 71%.  You can use a milk chocolate but then you may not need to add any sugar.
This is also a great dipping sauce.  I think I most equated it to a hot ganache… so cookies and biscotti were a perfect compliment.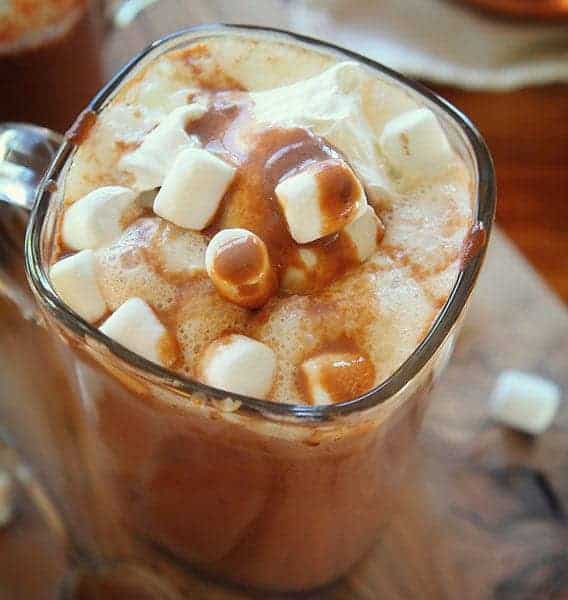 I would love to try this with a homemade marshmallow and whipped cream that has little to no sugar added, as I love the texture of both but this drink doesn't need any added sugar!
Hope you will try it!
Want a classic? Try my BEST HOMEMADE HOT COCOA here!