Drop everything and make this BEST HOMEMADE HOT COCOA.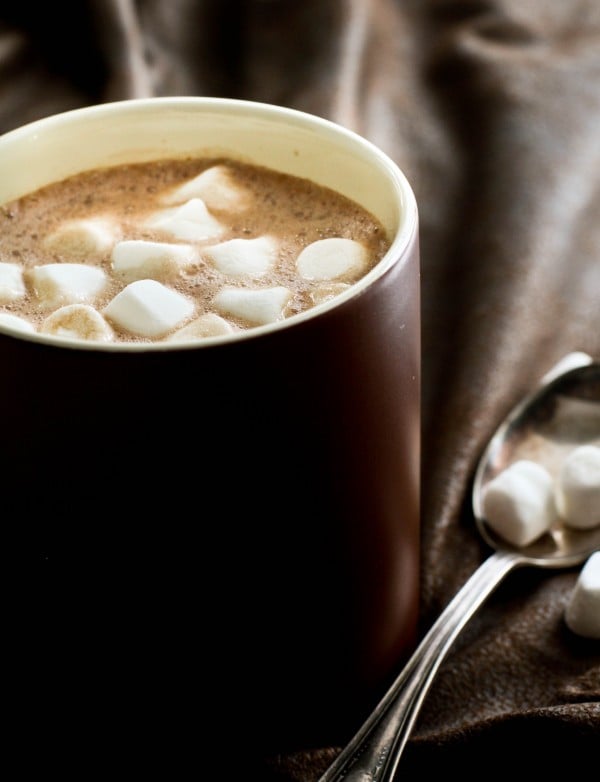 Its quite possibly the richest and creamiest cocoa I have ever made.  And I lurve it.  It's like a piece of warm chocolate cake in a cup.
And could not be easier!
Adapted from allrecipes.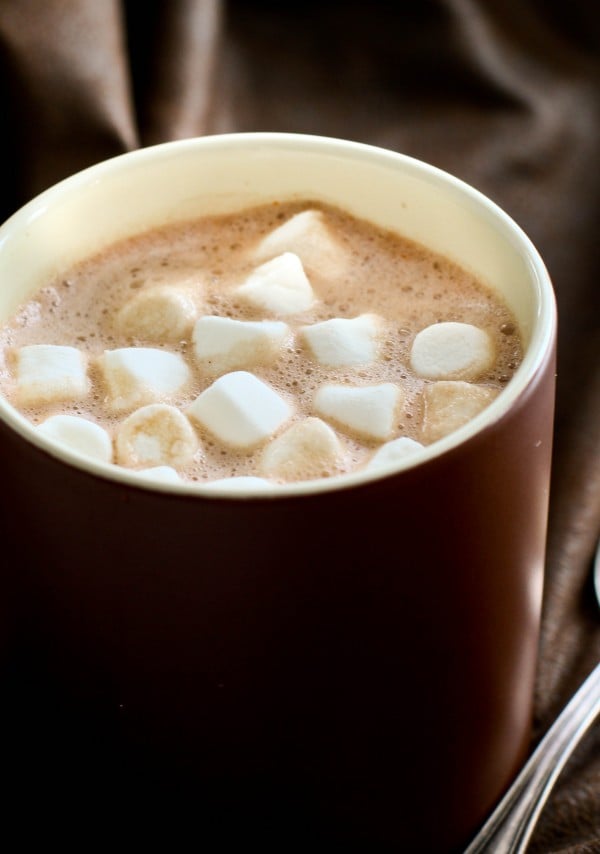 Did ya catch that fabulous trick in there?  Add the marshmallows right to the pan when cooking. (Then I added more to my cup.  That's how I roll.)
It creates this amazingly rich and frothy cocoa… the texture is like velvet!
I have another secret weapon when making the best homemade hot cocoa… I use the best quality cocoa I can. Sometimes this means a darker cocoa, and this is a good thing. All the sweetness of the marshmallows really cuts into any bitterness and just leaves you with a perfect cup!
This is quite possibly the perfect fall afternoon snack.  And Thanksgiving Day snack.  And Christmas Day snack.
Let's just say its a Great Snack shall we?