I still love getting magazines. I know they are supposedly not as popular now that everything is available online, but I love thumbing through a magazine with a cup of good coffee and a comfortable sofa.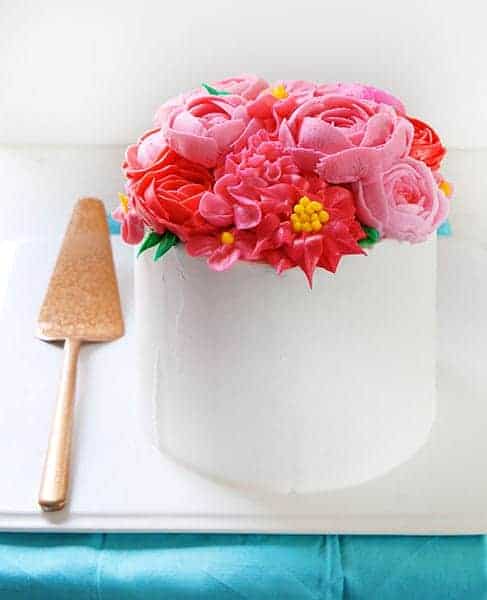 One of my favorite magazines to get in the mail is HGTV Magazine. And do you know what my favorite part of it is?
The cover.
They have amazing covers. It never fails to inspire me or bring a smile to my face.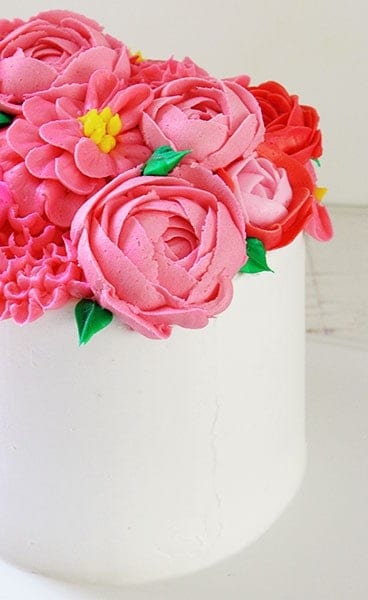 This cake is completely inspired by their April issue.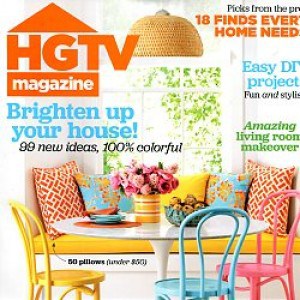 That floral centerpiece drew me in immediately. Here is it a bit closer.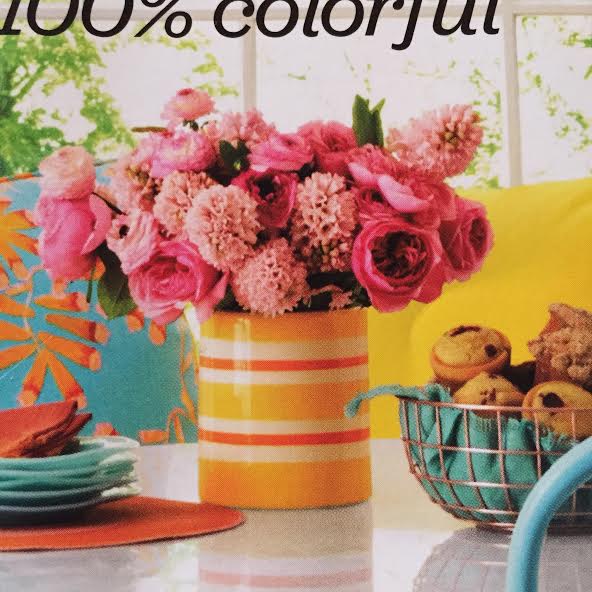 I just knew I had to make it into a cake!!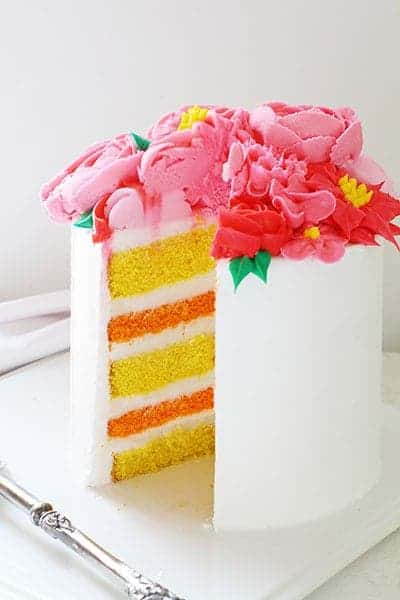 I have to tell you, this is my very first time making free-form buttercream flowers. I must have made a hundred! I had them on paper plates and parchment paper all over the kitchen, testing out decorators tips and the perfect frosting consistency.
It was SO MUCH FUN. I am totally addicted.
Here is the run down on tips for making this cake:
I used this white cake recipe. I tinted three cups of the batter yellow and the remaining orange.
The cakes were all baked in 6-inch round cake pans and leveled to the same height. I chilled the cakes prior to assembly. (Be warned, this is a tall cake!)
I used white buttercream between the layers. (half recipe) The buttercream between the layers is a creamier consistency than the flowers. For the flowers I used this crusting buttercream recipe, which is much more sturdy. The flowers hold their shape much better.
I tinted the frosting 4 different shades of pink by using varying amounts of one bottle of pink Ateco gel food coloring. Using mostly the tear drop shaped decorators tip, I piped out roses and daisies and a bunch of other blobs that look like flowers but that I do not know a specific name for.  I would pipe out a flower, set it on the plate or parchment, then freeze it until ready to assemble.
There was a bit of yellow and green for embellishment and details.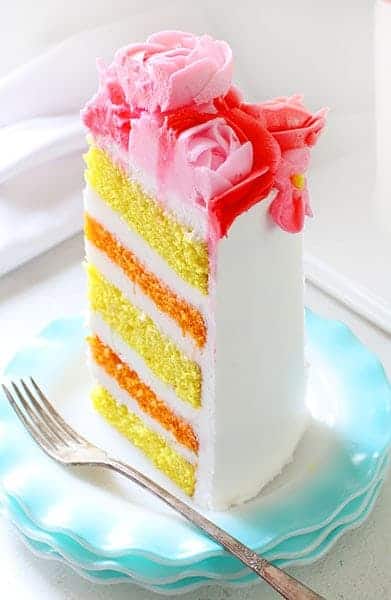 If you have made a layer cake than this will be an easy assembly! If you have ever taken a course on cake decorating or even watched buttercream flower video's on youtube (that's all I did!) then you CAN make this cake.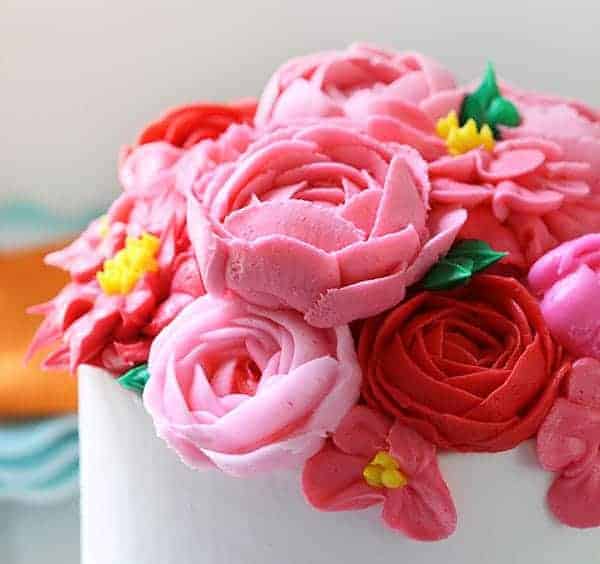 I am going to try and put together a little tutorial for the flowers and assembly, as that was a bit trickier than I had imagined. Hope to get that up soon!
Looking forward to next month's HGTV magazine!