Simple decorated Sunflower Cupcakes are fun for every age level. This is the perfect cupcakes for any occasion that involves flowers!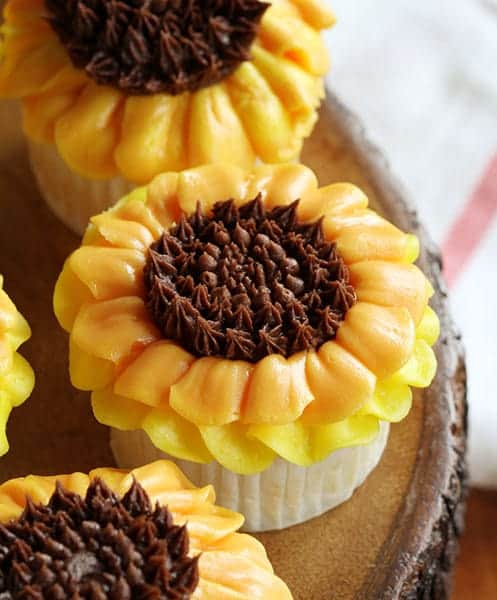 Next time it's your turn to bring cupcakes to school/church/work/party be sure to consider these! They are fun, always leave people in awe, and definitely delicious!
Here is a quick video on how to made these.
Here is the recipe I used for the buttercream. I only made HALF this recipe.
I also made some Chocolate Buttercream. The sunflowers are piped onto Vanilla Cupcakes.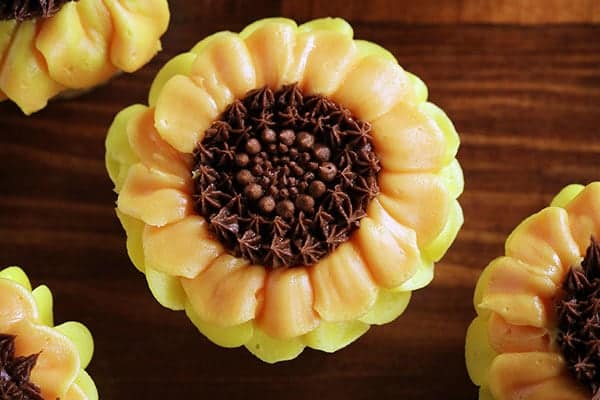 Ok, let's talk details.
I divided up the vanilla buttercream into two bowls then tinted one yellow and one orange.
For the yellow and orange petals, I used a #104 tip.
For the bottom layer of chocolate frosting, I used a #10 open round tip.
For the first outer layer of chocolate buttercream star dollops, I used a #18 tip.
For the next inner layer of small star dollops, I used a #16 tip.
For the next layer of tiny dollops, I used a #5 open round tip.
For the final inner layer of tiny dollops, I used a #2 round tip.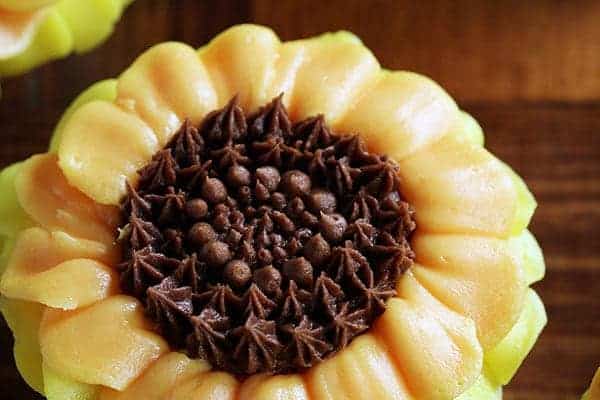 The above cupcake is a bit different from the video because I went back in and added more petals. Even though that is not typically how a real sunflower looks, I thought it looked great as a cupcake.
One cupcake took about 2 minutes to complete, so you can do a dozen in less than 30 minutes! Decorating cupcakes is one of my favorite ways to relax. Some women get massages, I massage pastry bags full of whipped buttercream.
Works for me!