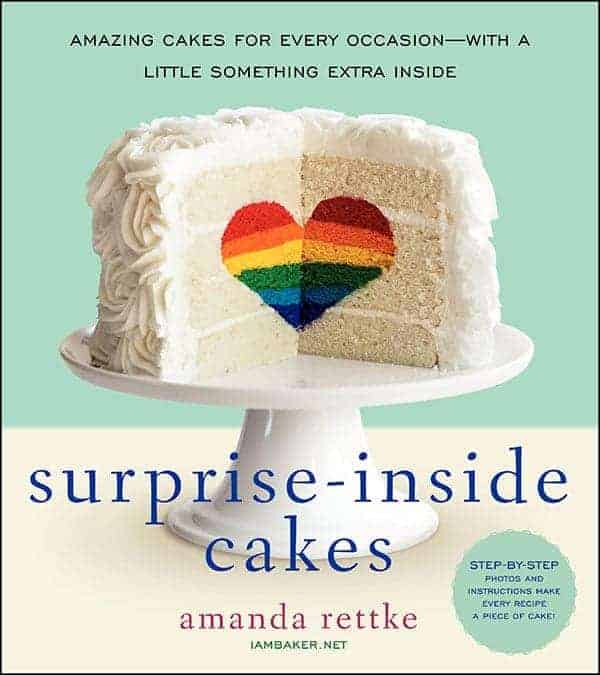 The whole reason I started the "i am author" tab on the blog was because of this little book right here.
For three years now I have been baking and creating and designing and writing and photographing and stressing and waiting very impatiently for it to all come together.
And that is finally happening.
My new book, surprise-inside cakes, is a book full of so many things.  There are of course cakes with jaw dropping designs on the inside, but there are also personal stories and reflections from my life.  Even though I have a blog and have been sharing my life with you all for many, many years… this book is a deeper glimpse into my story.
I have truly never been so raw and real and vulnerable as I have been through this process.  And yes, I know its a book about cake, but for me it seems so much more.
There are more people to thank than I have time for, but I certainly hope I got a majority of them in the book.  I wish I could name each and ever reader by name, as you are the ones that have supported and encouraged me when I needed it most.  But just know… its you.  I am so so thankful for you.
I hope you will enjoy the book.  Here is where you can order it.  Order one (or a few, its a great gift for your loved ones) now!  The release date is March 11th.
Amazon: http://goo.gl/zX1V9k
Apple: http://goo.gl/yxbknv
Barnes and Noble: http://goo.gl/fmylI5
IndieBound: http://goo.gl/vq6CsU
Books-A-Million: http://goo.gl/HrRbnS
Google Play: http://goo.gl/HwbxbL
Kobo: http://goo.gl/3fRK0f
HarperCollins: http://goo.gl/EZE1nH