I have probably made three bundt cakes in my life, and I totally plan on rectifying that this year.  I declare 2014 the YEAR OF THE BUNDT!
My bundt cakes will be overly a-bundt-ant.
Ha, ha, see what I did there??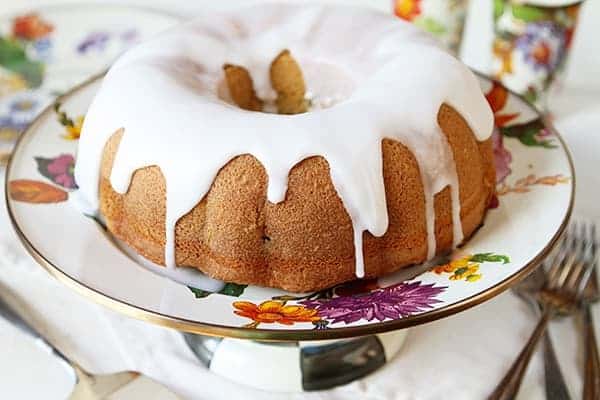 This is simply a vanilla bundt cake with vanilla glaze.  Well, maybe there is a bit more to it than that…
But what I really want to talk about here is that cake stand.  I am completely smitten with it!  The designer is MacKenzie-Childs, and this particular stand is called "Flower Market".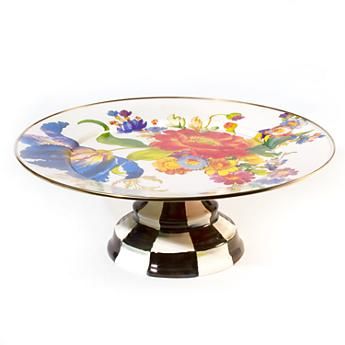 There is something so beautiful to me about the bold geometric design paired with the delicate yet colorful beautiful flowers.  This cake stand is one of my most prized! (It is available in two sizes and both are wonderful!)
I really wanted to make sure that the cake could stand up to the elegance of it; that the cake was subtle in beauty, but delicious and bold in flavor.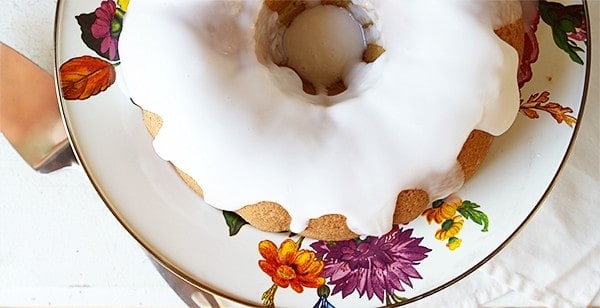 Two things:  I made a Surprise-Inside Cake in my bundt!  I was so inspired by the flowers on the cake stand and plates that I added a two-toned blue flower with a yellow center to my bundt cake!
Also, this is a classic vanilla bundt recipe handed down for generations in my family. My Great Grandma gave me her church cookbook from 1953 and this is her ingredients paired with my instructions. This recipe is SO well loved and SO good, people have requested it for their wedding cake!
To make the flowers I followed this general design for a surprise-inside cake.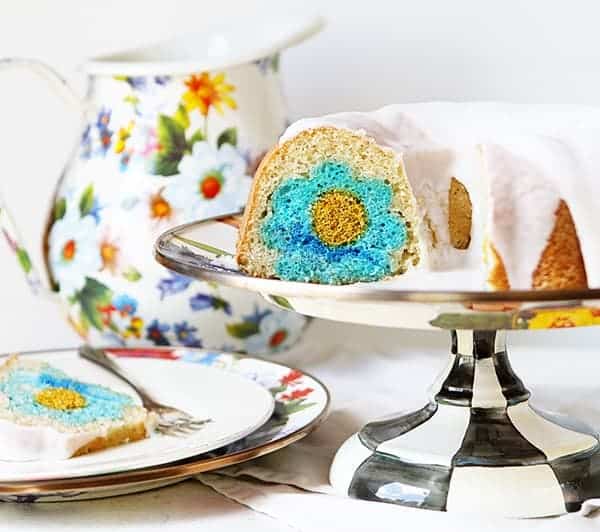 If you like surprise-inside Cakes, be sure to check out my new book, Surprise-Inside Cakes!!