Green cake surrounds red cake sprinkled with mini chocolate chips to create a fun and delicious twist on our favorite summertime fruit… watermelon! This Watermelon Cake in a Jar is truly magical!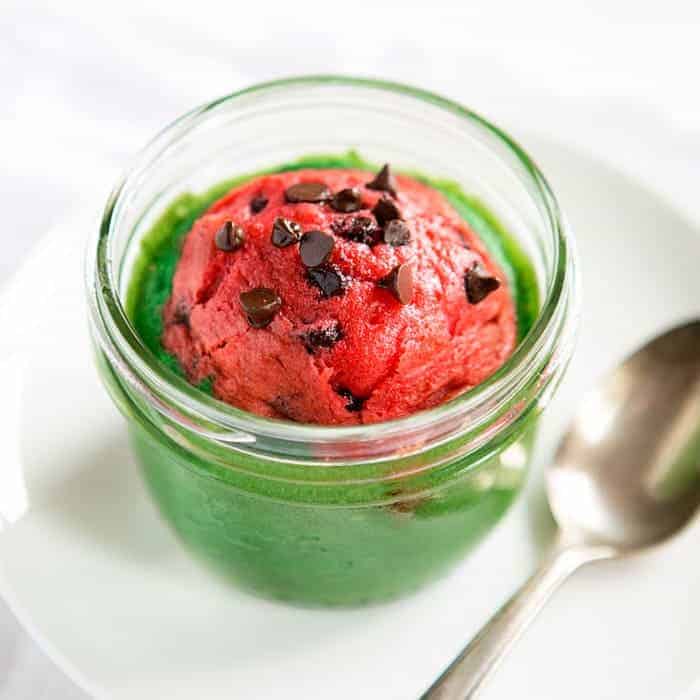 To make this you will need:
1 box white cake mix (here is a from-scratch white cupcake recipe)
red & green food color (I use McCormick which is found in every grocery store)
1 cup mini chocolate chips (plus extra for sprinkling)
4-ounce canning jars (canning jars are made for high heat)
non-stick spray or GOOP (<— this stuff is AMAZING!)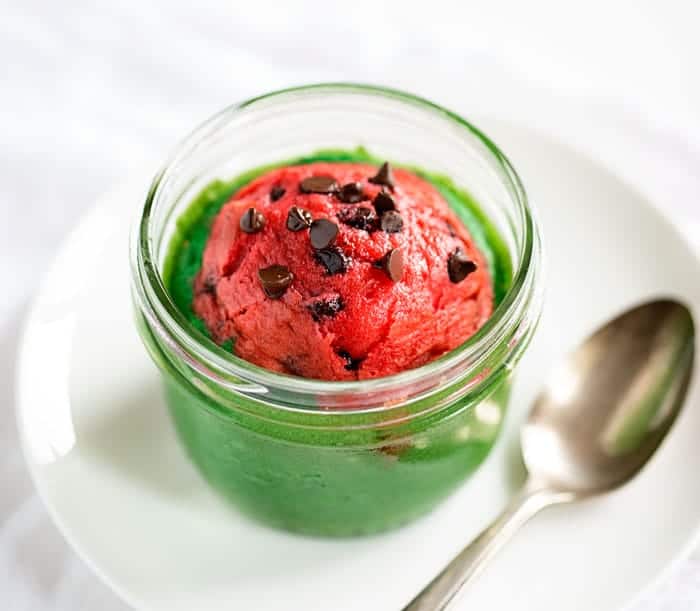 Being by mixing up your white cake batter. (You can also use yellow cake)
Divide it into two bowls. It will be about 2 cups in each bowl.
Add 1 tablespoon of red food color to one bowl. Mix well. Add in 1/2 cup of mini chocolate chip (milk chocolate or semi-sweet are just fine) and stir to incorporate.
Add 1 tablespoon green food color to the other bowl. Mix well.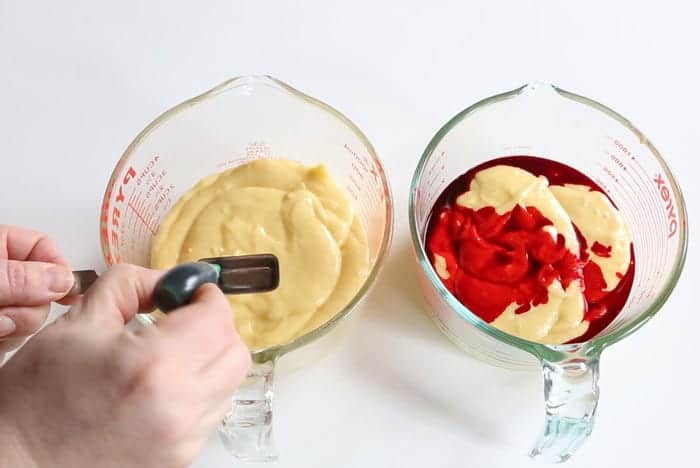 Spray (or generously apply GOOP) 4-ounce jar with non-stick spray. Pour in 1/4 cup of green cake batter. Using a spatula, make sure all sides and bottom are covered with the batter.
Add 2-3 tablespoons of red cake batter. Sprinkle more mini chocolate chips over top.
Place jars on a cookie sheet and bake for about 25 minutes at 350 degrees F. (You should be able to fit 8 jars on one cookie sheet.)
The cake should rise considerably in the jar. Around 20 minutes check for doneness. Insert a toothpick and if removed clean, the cakes are done. Length of baking time will vary!
Immediately out of the oven sprinkle with more mini chocolate chips.
Make sure jars are cool to the touch before serving.
SEE A VIDEO ON HOW I MADE THIS CAKE HERE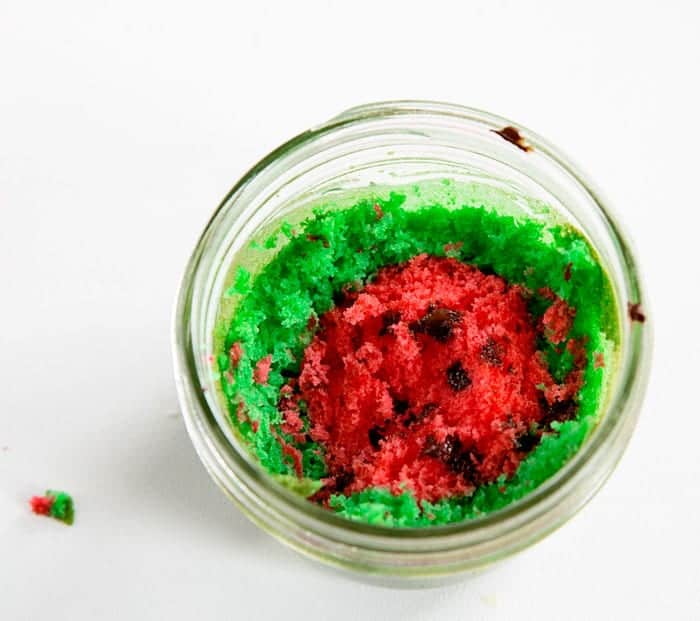 How is that for a perfectly delicious Watermelon Cake in a Jar?!?
If you want you can pop the lid on and bring them to a picnic or a campout. You can also add some green frosting to the top for a true SURPRISE-INSIDE treat!!