White Chocolate Ganache is a creamy mixture made from white chocolate, heavy cream, and butter, making it perfect for a filling, topping, or frosting. It can add a touch of sweetness and luxury to many desserts from macarons to cakes to cupcakes! Plus, it is easy to add food coloring to complement your special occasion. If you prefer, I also have chocolate ganache you will love.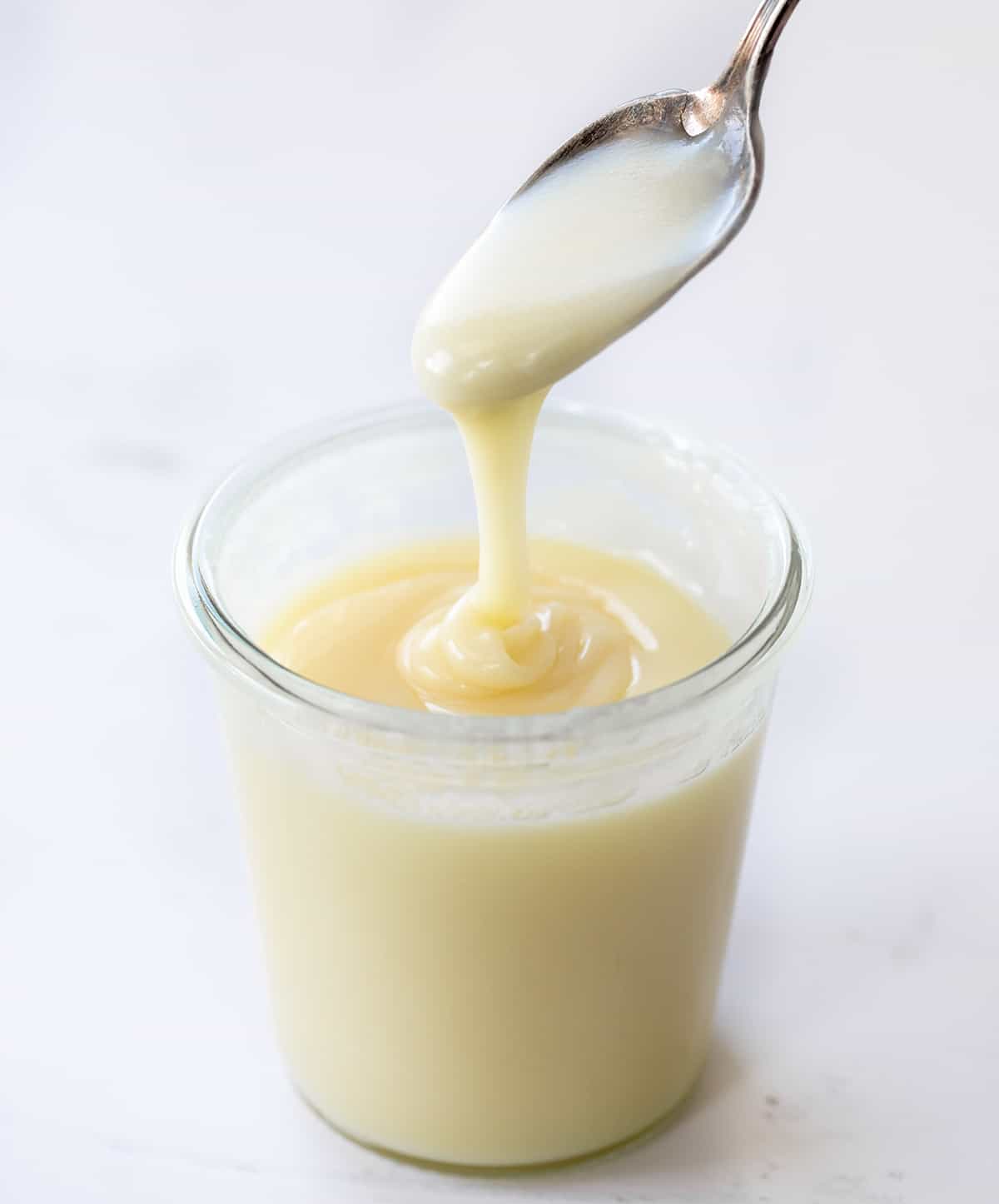 Ingredients & Substitutions
White Chocolate: Look for high-quality pure white chocolate to use in this ganache, not just labeled as a white chocolate product.
Heavy Cream: Heavy cream, also known as heavy whipping cream, is at least 30% fat (as opposed to half and half, which is only 10-18% fat).
Butter: Unsalted butter enhances the flavor, texture, and stability of the ganache.
Food Coloring: It's easy and fun to add your favorite color to go with your theme. Or, keep it white for an elegant appearance.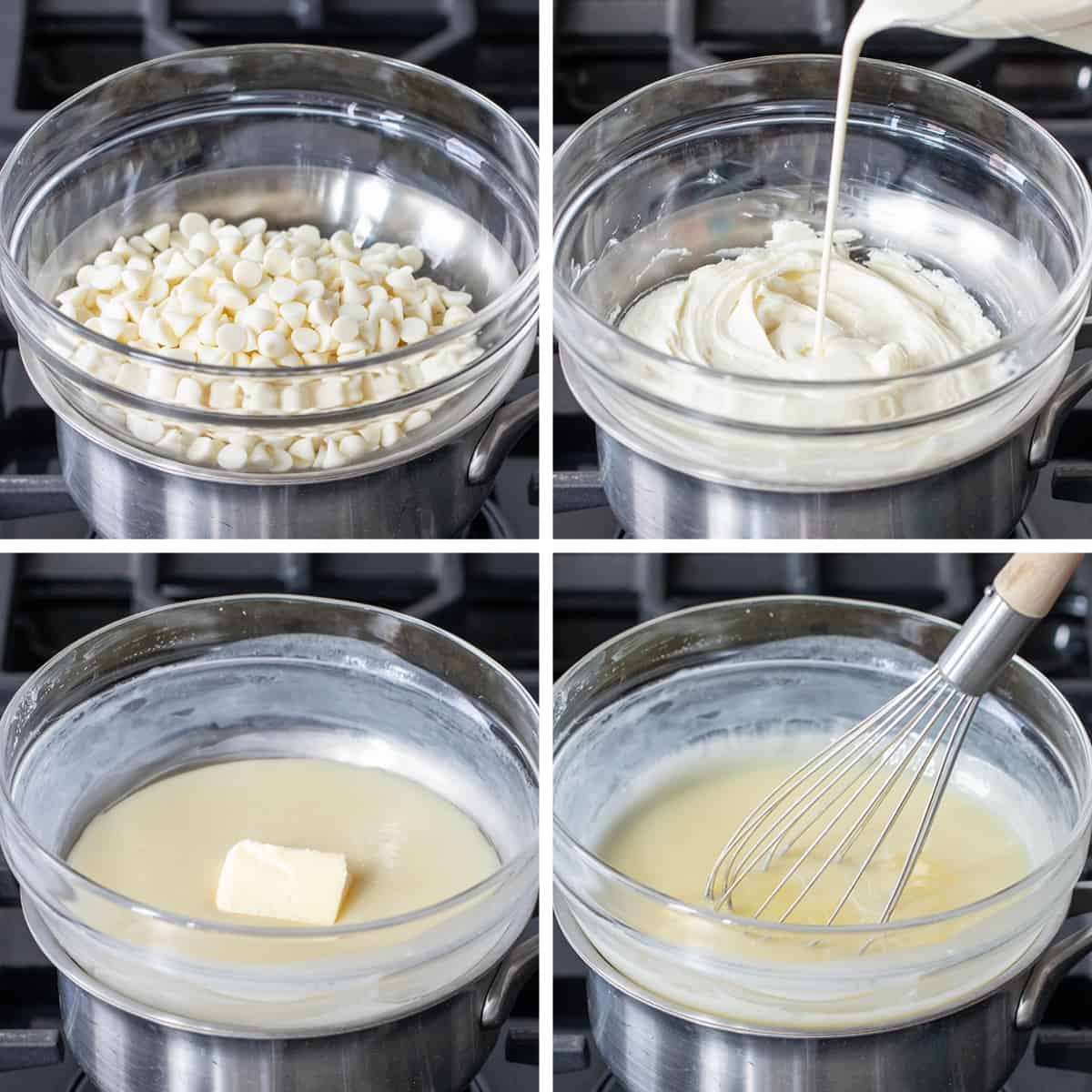 How to Use White Chocolate Ganache
Ganache is versatile and can be used with many desserts. Here are a few ideas:
Use as a filling: This would be delicious as the filling for my French Macarons.
Decorate Cakes and Cupcakes: Whipped ganache can be used in layered cakes, to top a cake or cupcakes. Add some food coloring to the ganache to match your theme or celebration.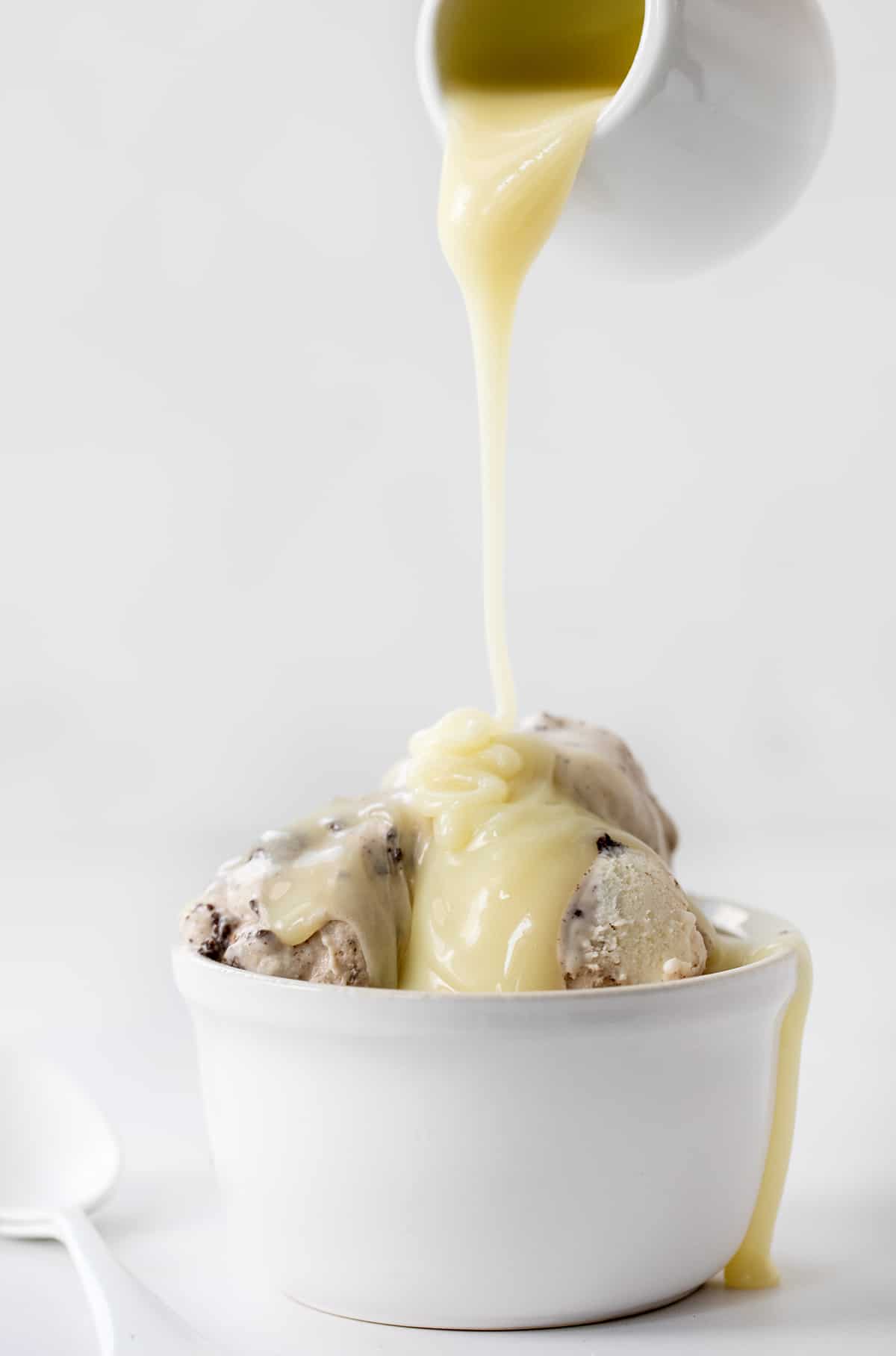 Toppings: We love it on ice cream or bread puddings.
Make Truffles: Once the ganache has chilled to firm up, scoop out little balls, rolling them until smooth. Then, drop the truffles into your favorite topping like coconut, cookie crumbs, chopped nuts, or colorful sprinkles!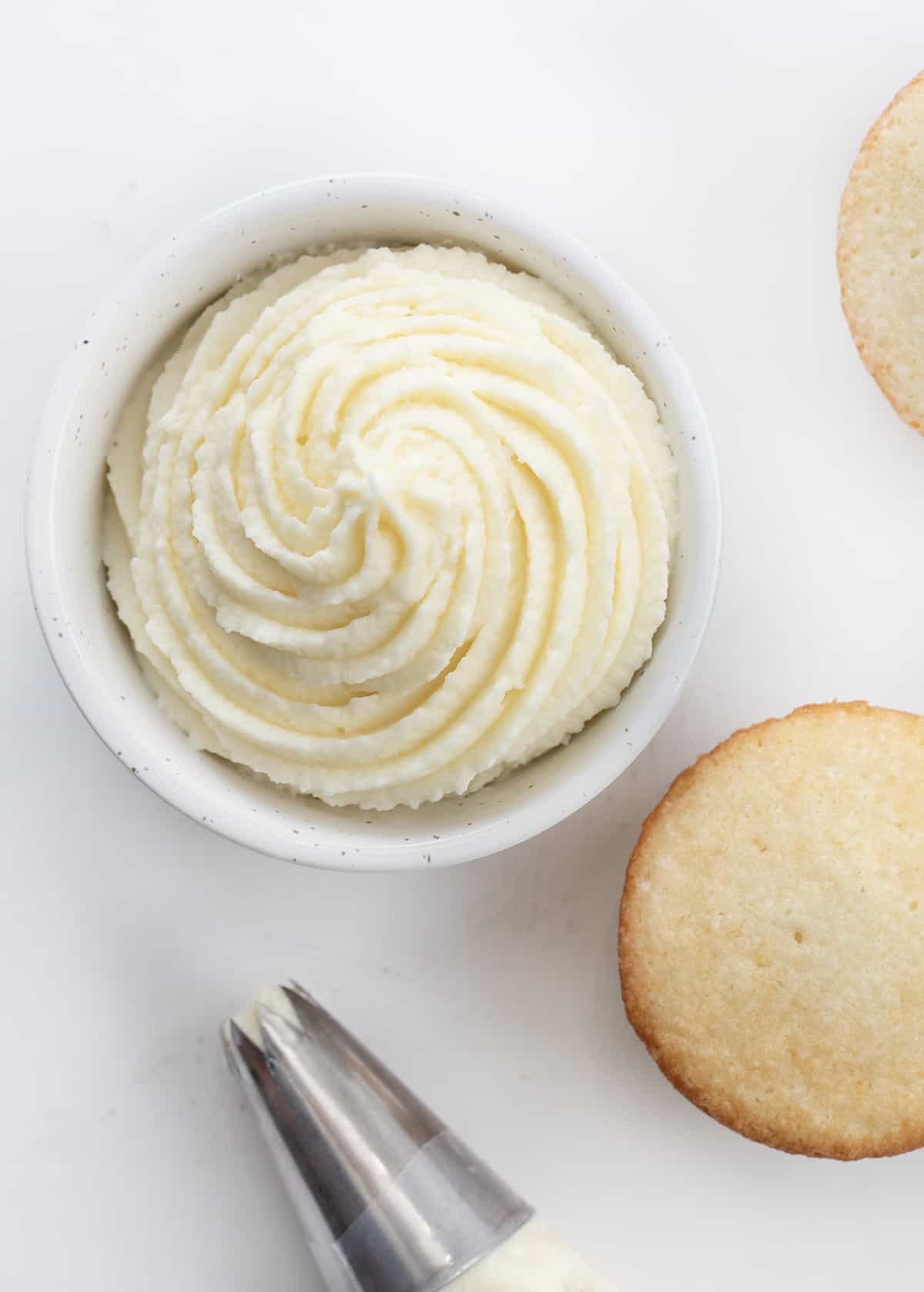 How to Store White Chocolate Ganache
Store white chocolate ganache in the refrigerator, covered. It will last up to 2 weeks. When ready to use, warm it up in the microwave for about 30 seconds to soften it, if needed.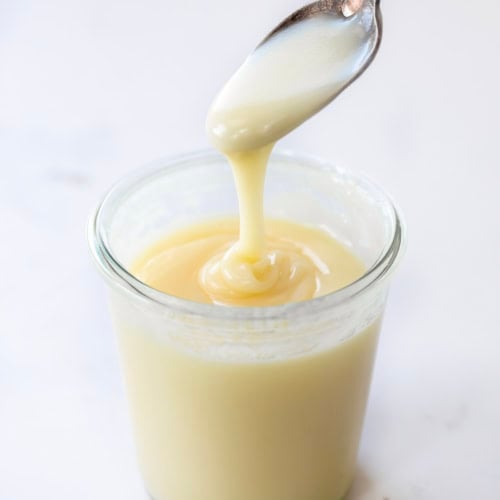 White Chocolate Ganache
White Chocolate Ganache is a creamy mixture made from white chocolate, heavy cream, and butter, making it perfect for a filling, topping, or frosting.
Ingredients
1

bag

(11 ounces) white chocolate chips

½

cup

(119 g) heavy cream

3

tablespoons

unsalted butter,

room temperature
Instructions
Fill a pot about halfway full of water. Bring it to a simmer over low heat. Find a heat-safe bowl (glass or stainless steel) that can be set into the pot. Make sure the bottom of the bowl is not touching the water. The steam is what will melt the chocolate.

Add the chocolate to the bowl and with the heat on low, use a rubber spatula to stir the chocolate until it is melted (about 10 minutes).

Add the heavy cream and continue to stir until the heavy cream is incorporated into the chocolate. It will get lumpy at first but will eventually come together. (This can take 10 minutes.)

Add in butter and whisk until no lumps remain. If you prefer the ganache to have a smoother texture, add it to a food processor.

If using, add food coloring and blend until fully incorporated.

Cover the bowl with plastic wrap, pressing slightly into the mixture so it is touching the surface.

Chill the ganache in the refrigerator for 2 hours, until set.
Whipped Ganache
After the ganache has chilled, beat with an electric hand mixer oh high or a stand mixer with the paddle attachment for about 5 minutes.
Did you make this recipe?
Thank you for making my recipe! You took pictures, right? Well go ahead and post them on Instagram! Be sure to mention me @iambaker and use the hashtag #YouAreBaker.
What the Test Kitchen had to say about this recipe: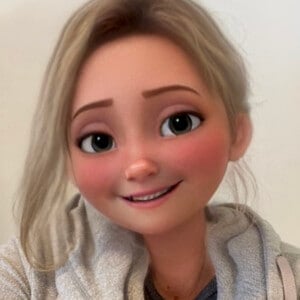 Autumn
White chocolate lovers, you absolutely have to try this frosting! Creamy, decadent, and delicious, it's the perfect complement to any cupcake (or cake). The rich white chocolate flavor is so indulgent that you might just find yourself licking the spoon clean!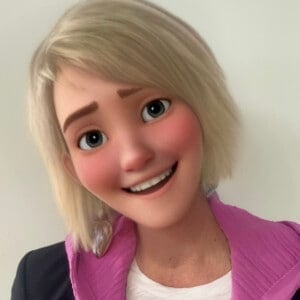 Elizabeth
For white chocolate lovers, this will be your new favorite frosting or filling. It's lovely in both taste and texture. And, you can have some fun with food coloring with this ganache!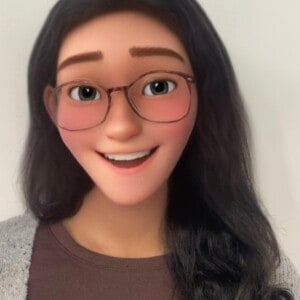 Bella
I am not really a big fan of white chocolate but this was really tasty. It is creamy and rich. It is very unique on its own!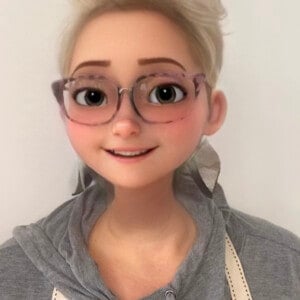 Selena
This ganache goes together super fast and cooperates really well to use on cakes or for fillings. Whips up nicely and is pipeable!