Hi!  My name is Amanda and I am addicted to cake stands.  I have pinterest boards about them and an entire closet in my house  full of them and yes, I have even dreamt of them.
Usually when I see a stand that I adore I try to imagine a cake that would compliment it.  And usually I want the cake to be the focal point… not the stand.
Not this cake.  How could I possible compete with that majestic stand?
So I piped out flowers in the richest chocolate buttercream I could fathom (posting a recipe soon!) and hoped they would hold a candle up to the intricate and flawlessly designed flowers on the cake stand.
The dark chocolate flowers are attempting to mimic the white orchid design on the cake platter- which is a signature collection of Michael Aram.
Well.
I cannot hold a candle to the stand, and thats ok!  I dont mind taking a back seat to something so truly pretty.
The beauty of bring a cake baker is that I get to eat the evidence.  The cake is a rich black velvet cake to contrast the bright white vanilla buttercream frosting.   I loved the flavor as much as the bold design choice!
Ingredients
2 1/2 cups cake flour, not self-rising
1 teaspoon salt
1/4 cup cocoa powder
1 1/2 cups sugar
1 1/2 cups canola oil
2 large eggs (room temperature)
1 tablespoon black food coloring
1 teaspoon pure vanilla extract
1 cup buttermilk
1 1/2 teaspoons baking soda
2 teaspoons white vinegar
Instructions
In a medium bowl, whisk cake flour, salt, and cocoa; set aside.
Combine the sugar and oil on medium speed until well combined. Add in room temp. eggs one at a time.
Add food coloring and vanilla, and beat until well combined. Add flour mixture, alternating with buttermilk, and mix until fully combined.
In a small bowl, mix baking soda and vinegar until combined. Add to batter, and beat for a few seconds.
Pour batter into two prepared 8-inch pans. Bake at 350 for 30-35 minutes.
Remove from oven and allow cakes to cool to room temperature.
http://iambaker.net/black-velvet-cake/
http://iambaker.net
This black velvet cake is a simple adaptation of Martha Stewarts Red Velvet Cake. Soooooooo good!
Just look at those matching side plates!  Its a food photographers dream.
See that layer of chocolate frosting in there?  That was inspired by Michael Aram as well.  I read this on his site:
Aram's work reflects humanity through the directness of the handmade process, as each piece is lovingly made using age old traditional techniques. The artisan nature of the work imbues it with a soulful quality and an energy, which Aram feels is only possible with work, which reflects the hand of the maker.
As weird as it sounds I felt a connection to this master metalworker.  He creates beauty with his hands just like I try to. It goes on to say, "As extraordinary objects, they cause us to pause and consider them, and therefore create a sense of ritual and ceremony in their day to day use."  Yes!!  That is exactly what happened to me when I saw his stands… I stopped and stared and craved more of the beauty!
And I want you to experience it too.
The fabulous folks at Michael Aram have generously offered one iambaker reader a
$1000 gift card to their store.
Not only are there cake stands, but there are home goods, dinner ware, candle sticks, tables, wall art, hardware… you name it!  Can you image all the beautiful things you could fill your home with?
To be entered to win simply answer this question:
What would you buy from Michael Aram?
Winner will receive gift card from $1000 that can be used online or in the Michael Aram store.
This contest is open for one week and you can enter once a day.
For additional entires: (please leave a separate comment for each additional entry)
Follow Michael Aram on Facebook.
Follow Michael Aram on Pinterest.
If you are already following him there, just leave a comment saying so. (That is two additional entries, for a total of three entries per day!)
Official Rules here!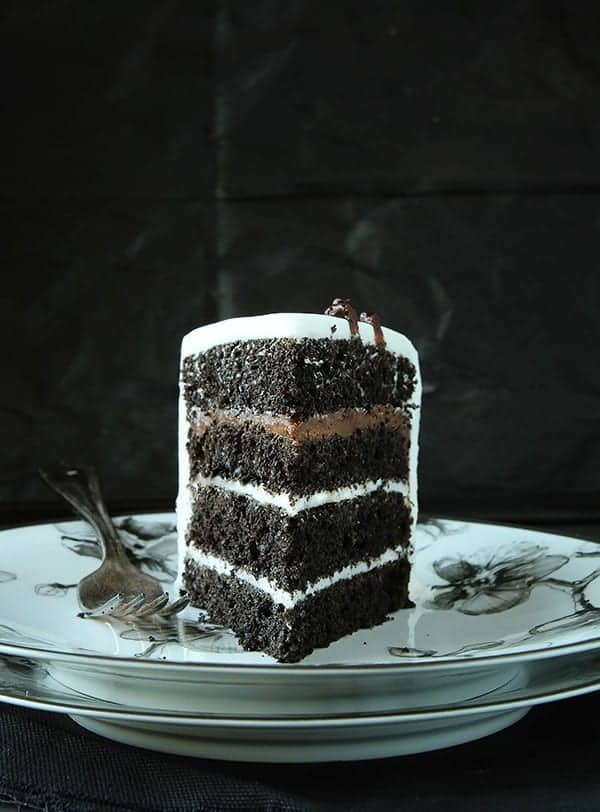 I received cake stands (which is basically the equivalent of gold-you've seen my prop closet right?) at no charge and expressed a truthful opinion about their awesomeness.  I was not compensated for my opinions.
Good luck!
*****
Contest closed!
The winner is: Linda K.
"I followed Michael Aram on Pinterest."
Sent you an email Linda!