Did you know I bake lots of cakes?  Like, lots and lots of lots of cakes?  I had a homemade white cake recipe that I love, but have been on the search for a good yellow cake recipe.
There are a couple reasons that I finally ended up in this recipe.
#1 Its a one-bowl recipe.
#2 It uses whole eggs, not 8 egg yolks.
Oh, and one more.
Its yummy.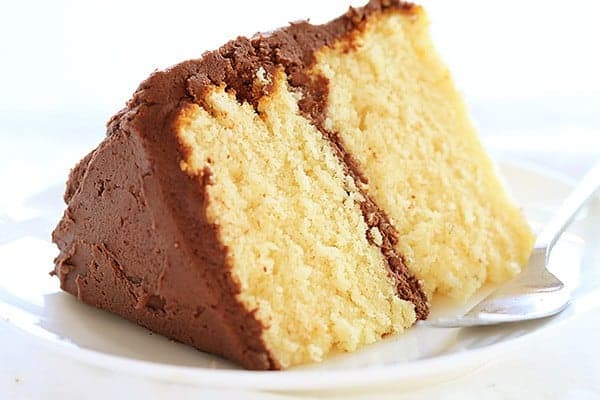 Making a homemade cake mix is so cheap and easy and the best of all worlds when it happens to be super delicious.
I couldn't help but pair it with a rich chocolate buttercream, as that is my favorite combination.  (What is your favorite frosting with yellow cake?)
If you want to give this for a gift (I would LOVE this as a gift!) simply print out the 'wet' ingredients and the directions and attach to the jar.  Be sure to add some instructions though.  Something like, "After cake is cooled call me and I will be right over."
Or something like that. 🙂
Here is the Homemade White Cake Mix we love!