These Ultimate Yellow Cupcakes paired with an amazing Whipped Chocolate Buttercream are the perfect way to enjoy your favorite flavor of cake! I love sharing desserts with you, so after you have saved this recipe be sure to check out my Cheesecake Recipe, Snickerdoodle Recipe, and Cookie Recipes!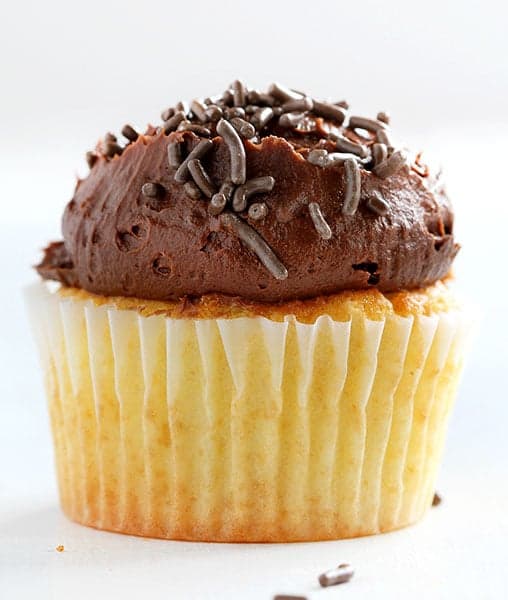 The Worst Yellow Cupcake Recipe?
Yellow cupcakes should not be this hard!
This is what I have said to myself many times over the last 3 weeks. I have tested a LOT of cupcake recipes (see below!), and none of them seemed to be up to par. They were too much like cornbread, or had no flavor, or had a weird texture, or even just failed to ever rise! And yes, even though I have made no less than 37,541 cupcakes in my life, there is nothing quite like the disappointment of opening the oven only to see a sunken mess within.
Thankfully I did develop a recipe that was family-approved, church lady-approved, and best of all… approved by me! (arguably the toughest critic) I have paired it with a luscious Whipped Chocolate Buttercream because that is what makes sense in this crazy world.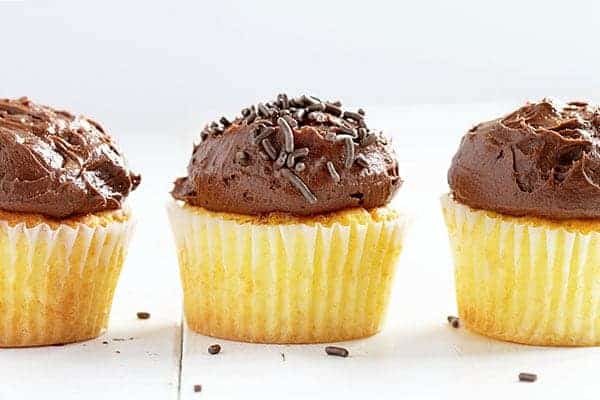 How to Bake Perfect Cupcakes
Do not skip in the sifting of the dry ingredients. Lumps are not your friend.
I know the almond extract is going to be concerning to some folks… but just try the recipe written as is before you decide to leave it out. If you are allergic to nuts you can use Imitation Almond Extract.
I tried my very hardest to find a recipe that does not use cake flour, but ultimately they just did not hold up as well to my strict criteria. If you cannot buy cake flour you can make it.
Once you have added your leavening ingredients and flour, you will want to pay attention to mixing. Not over-mixing this batter is important! If you don't mind a little elbow grease, you can mix all of the dry ingredients by hand.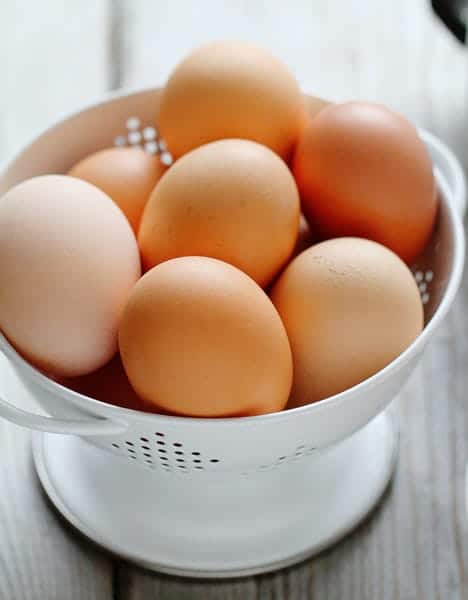 Quick Room Temperature Eggs
Room temperature ingredients are important here. To quickly get your eggs to room temperature you can place them in a bowl of hot water for 1-2 minutes.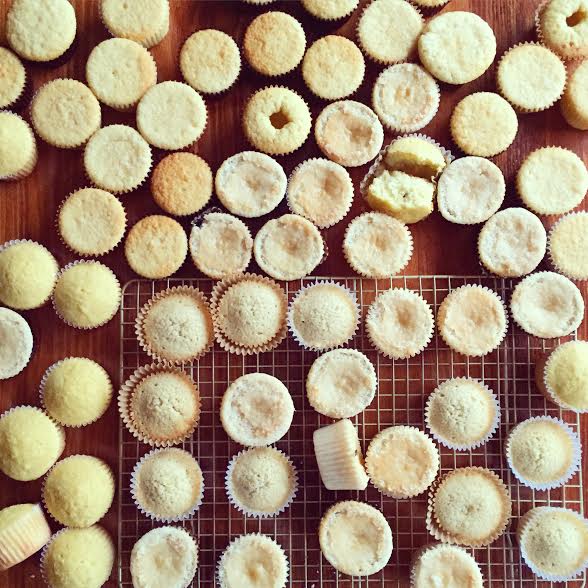 (and this is just one week's worth!)
What I like about the winning recipe shared above is the texture, the buttery flavor, and the beautiful little dome these cupcakes achieve.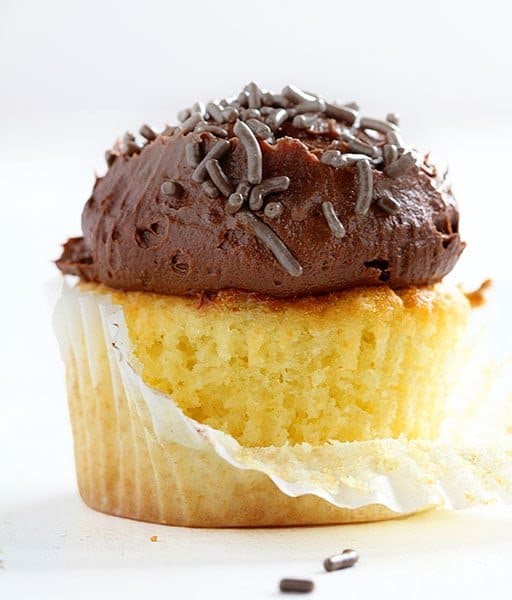 How to Store Cupcakes
To store cupcakes with buttercream on them, store them in an airtight container at room temperature for up to 3 days or in the refrigerator for up to 5 days. If you plan to store the cupcakes in the refrigerator, be sure to take them out at least 30 minutes before serving to allow the buttercream to come to room temperature.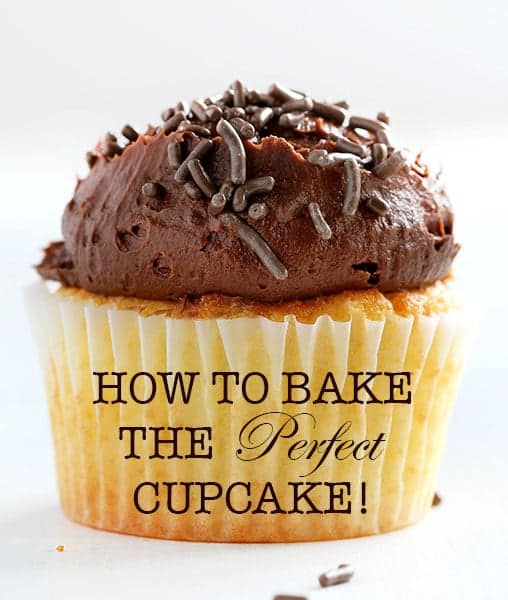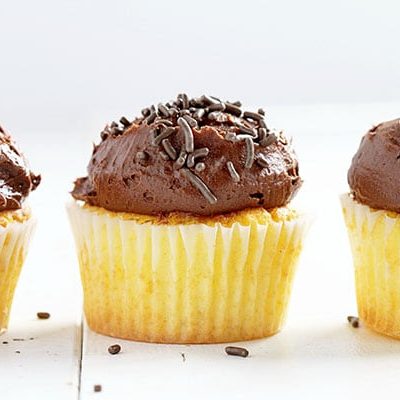 Perfect Yellow Cupcakes and Whipped Chocolate Buttercream
These Ultimate Yellow Cupcakes paired with an amazing Whipped Chocolate Buttercream are the perfect way to enjoy your favorite flavor of cake!
Ingredients
Yellow Cupcakes
¾

cup

(1 ½ sticks or 169 g) unsalted butter, room temperature

1 ½

cups

(300 g) granulated sugar

3

eggs (¾ cup, 180g, or 6ounces)

room temperature

2

teaspoons

pure vanilla extract

1

teaspoons

almond extract

(optional)

1 ¼

cup

(287 g) sour cream, room temperature

2 ½

cups

(312 g) cake flour

2

teaspoons

baking powder

½

teaspoons

baking soda

½

teaspoons

salt
Chocolate Buttercream
1 ½

cups

(3 sticks) butter,

at room temperature

4

cups

(500g) powdered sugar

¾

cup

(94g) cocoa powder

4

tablespoons

(60ml) heavy whipping cream

2

teaspoons

vanilla extract

pinch

table salt
Instructions
Preheat the oven to 350 degrees F.

Cream the butter and sugar in the bowl of a stand mixer fitted with the paddle attachment for about 3 minutes or until light and fluffy.

With mixer on medium-low, add the eggs 1 at a time, allowing them to incorporate before adding next.

With mixer off, add the vanilla, almond extract, and sour cream. Turn mixer on low until incorporated then high for about 1 minute.

In a separate bowl, sift together the flour, baking powder, baking soda, and salt. Sift at least 2 times.

With the mixer on low, add the flour mixture to the batter until just combined. Remove bowl from mixer and finish stirring with a spatula to be sure the batter is completely mixed.

Using a ¼ cup ice cream scoop or a measuring cup, divide the batter into cupcake pans.

Bake for 16-20 minutes or until cupcake springs back when pressed in the center.

Chocolate Buttercream

In a the bowl of an stand mixer fitted with whisk attachment, whisk butter and sugar on medium-high speed until very pale and fluffy, or about five minutes.

Be sure to stop at least once and scrape the bowl.

With the mixer off, add in cocoa powder, vanilla, and salt.

Turn mixer on low and blend for about 30 seconds.

One tablespoon at a time, add in heavy cream.

Once all cream has been added and mixture is mostly combined, turn off the mixer and scrape down the sides of the bowl.

Turn the mixer to medium-high to high and whisk for 3-5 minutes or until the mixture is light and fluffy. The frosting will be shiny and seem to have many large air bubbles throughout and this is exactly what we are going for.

Allow cupcakes to cool before frosting.

Recipe makes about 24-30 cupcakes.
Did you make this recipe?
Thank you for making my recipe! You took pictures, right? Well go ahead and post them on Instagram! Be sure to mention me @iambaker and use the hashtag #YouAreBaker.
BONUS TIPS FOR CUPCAKES!
Because I adore you all so much I am going to give you my three TRIED&TESTED tips for perfect cupcakes:
Room temperature ingredients.
Oven Placement- try to make sure pans never touch each other or the sides of the oven
Oven Temperature- try decreasing temperature by 25 degrees after you place cupcakes in oven.
By doing these things in conjunction with a reliable recipe, you are guaranteed cupcake success!