This delectable Chocolate Fudge Brownie Cake is the easiest chocolate cake I have ever made!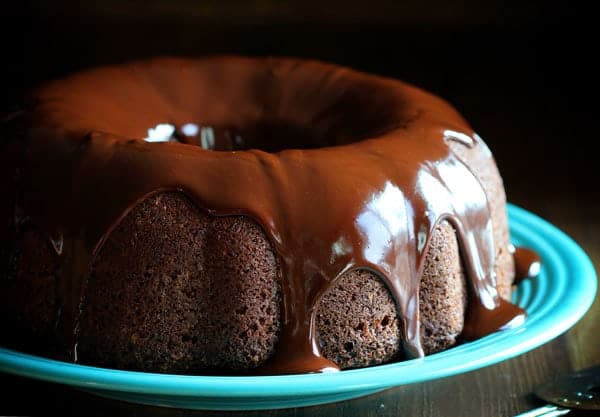 Joan and I were talking about cake a few days before she died. We both kind of get a kick out the uproar concerning "box mix" in the great cake debate.
She told me, "I am going to do cake mix for my next three recipes." I think it stemmed from an incident on her Facebook page where someone had gotten quite upset about her use of a box mix. She never backed down from a controversy and I loved that about her.
When I came across this recipe of Granny's I knew I had to make it. Not only was it a box of cake mix, but a box of brownie mix! I can't think of anything more scandalous.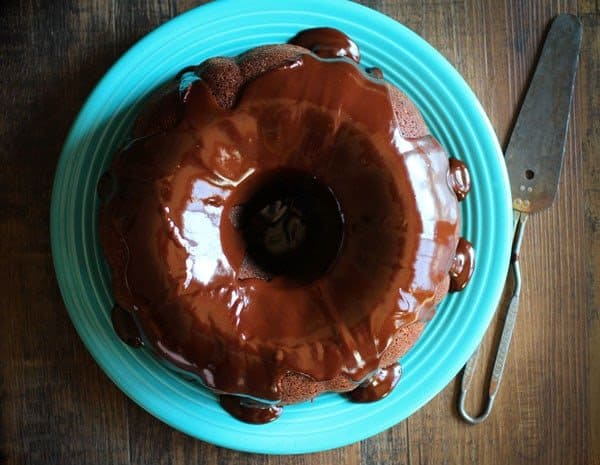 This is for you Joan!
Recipe from Nanny's Chocolate Fudge Cake
Tips for Success:
Make sure you ONLY add the ingredients on the ingredient list. Do not follow the directions on the box mix.
I sifted the cake mix and brownie mix into my bowl to avoid lumps.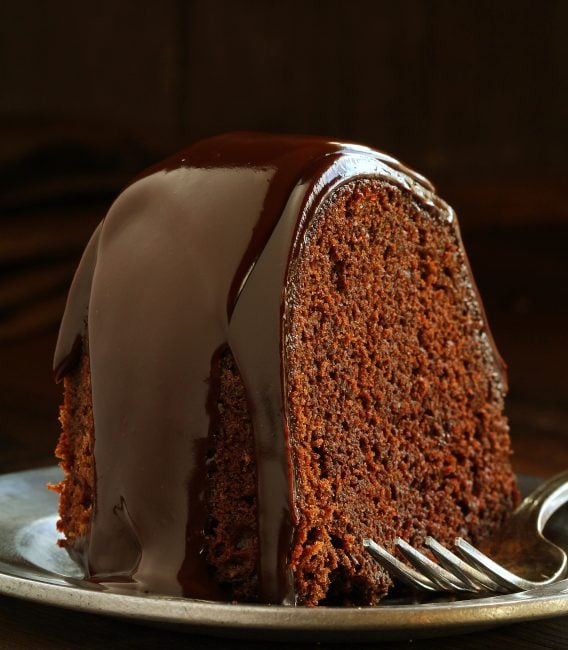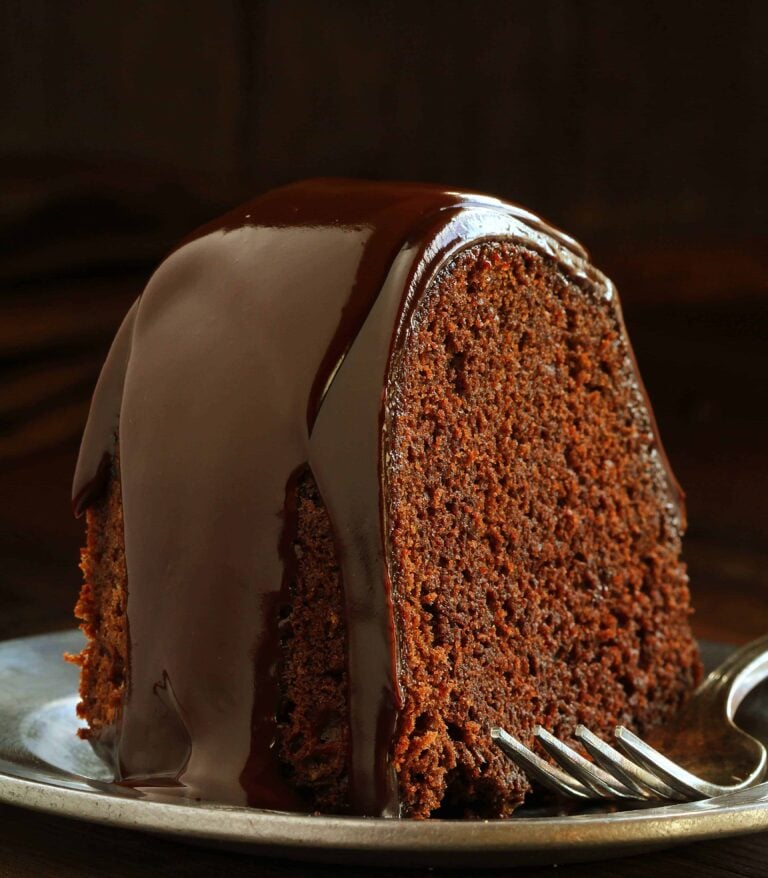 This cake takes just moments to put together and tastes pretty darn great. The crumb is fine and the texture is smooth. I love the semi-sweet chocolate ganache but if you prefer milk chocolate feel free to substitute.
BONUS!! I am sharing my tried and true tips on How To Transport Cake:
Chill your cake before transport. I will place mine in the fridge overnight or in the freezer for a few hours before it goes in the car. A firm cake slides less and can handle more bumps and turns than a freshly baked cake does.
Of course, there is always the option of a cake carrier. Just plan ahead if this is your chosen method of transport, as there is a certain height the cake needs to be to fit in the box. I have run into issue with just a 2-layer cake that has piped dollops on top getting squished in a cake carrier. You can find extra tall cake carriers online if you know you love piping and decorating! I do like this one from Sweet Creations that is 8 1/2 inches tall AND has the cake server right inside!
Lots of folks use boxes for their cakes and this is a good idea for long trips. My tips for that are; make sure the box is big enough, line the box with shelf liner, and don't forget UNDER the box! A great trick for that is a yoga mat right under the box.
My favorite trick is to set the cake inside a springform pan. This works best for cakes that are on plates or patters. I get my 12-inch round springform pan, set the cake inside, and then set the springform pan on shelf liner on a flat surface in my vehicle. (Usually, the back or the floor, seats are too curved) When you arrive at the event you simply carry in the springform pan then remove the outer edge! This has worked brilliantly more times than I can count.
Quick note: Cakes travel best in a cool environment, so bundle up extra if it's a long car ride. If your interior temperature is too warm, the frosting could melt and slide down the cake. You can also place ice packs around the base of a box if you chose the box method.
If you are able, bring along a "repair kit". Extra frosting, the piping tip you used, small offset spatula, or any tools you used when decorating the cake. If you get any cracks or bulges they can be easily fixed!