Why am I posting popcorn on my baking blog?  Well, because I baked it!  And because this recipe was so good I would be selfish to not share it with you.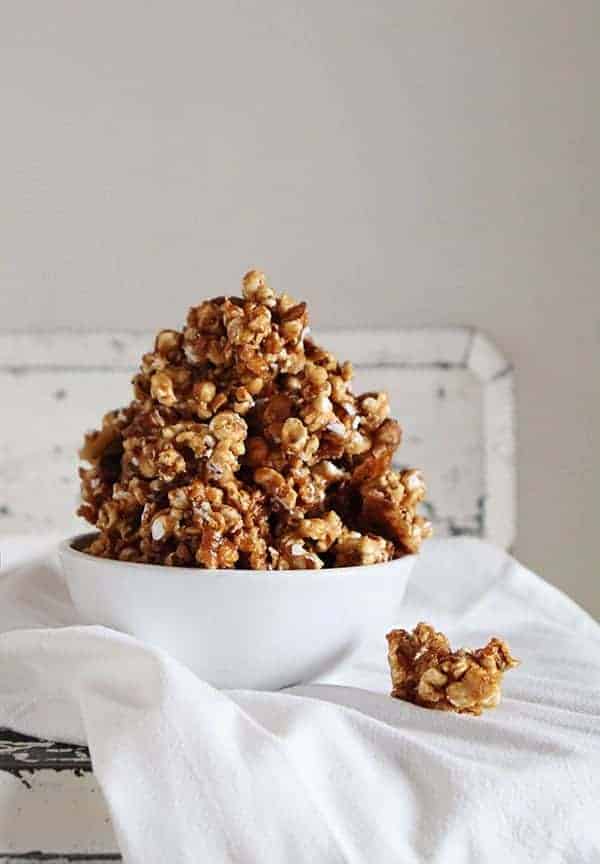 White Chocolate Caramel Popcorn
Ingredients
Serves: Makes 16 (3/4-cup) servings.
10 cups plain popped popcorn
1 cup firmly packed light brown sugar
1/2 cup (1 stick) butter
1/2 cup light corn syrup
6 ounces white baking chocolate, coarsely chopped
1 tablespoon McCormick® Gourmet Collection Herbes de Provence
1/2 teaspoon baking soda
Instructions
Preheat oven to 225°F. Put popcorn in large bowl. Spray foil-lined 15x10x1-inch baking pan with no stick cooking spray. Set aside.
Bring sugar, butter, corn syrup and chocolate to boil in medium saucepan on medium heat. Boil 5 minutes, stirring constantly. Remove from heat. Immediately stir in Herbes de Provence and baking soda. Pour over popcorn mixture. Toss to coat evenly with spatula sprayed with no stick cooking spray. Spread evenly in prepared pan.
Bake 1 hour, stirring after 30 minutes. Cool completely on wire rack. Break into clusters. Store in airtight container.
http://iambaker.net/white-chocolate-caramel-popcorn/
http://iambaker.net
Sharing with permission from McCormick Gourmet.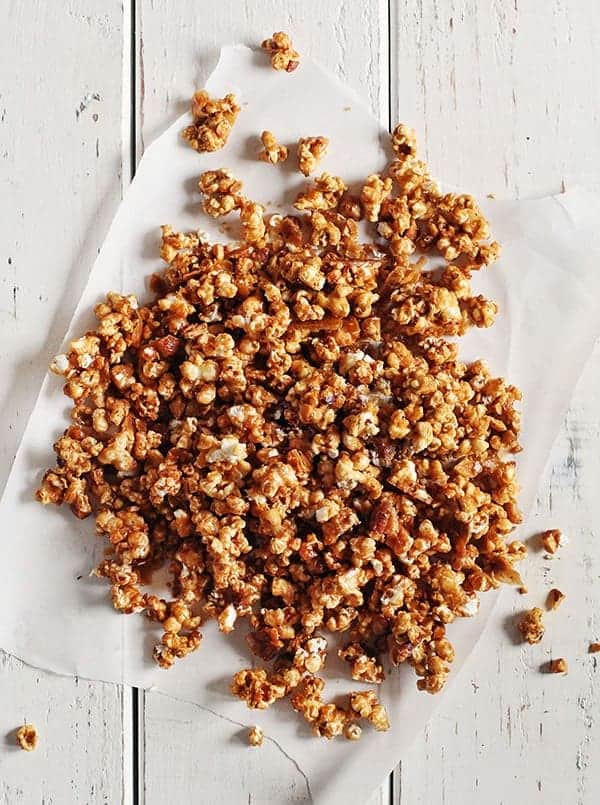 I have to tell you, I loved everything about this recipe.  It was easy, it was fairly quick, and it tasted awesome.
I thought that I was a fan when I saw white chocolate in the recipe… but then add in the Herbes de Provence and, well, I was hooked.
It may seem ambitious for a Wednesday, but I promise you wont regret it.
If you want to incorporate some pumpkin flavor into the recipe, simply omit the Herbes de Provence and add 1 tablespoon of Pumpkin Spice!