As our summer of jam packed of kids' activities and outside fun winds down, I realized that my sweet little girl has taught me a few valuable life lessons.
1. ACT LIKE YOUR TEAM IS THE BEST.  Rock on with your bad self in your generic team t-shirt!  My little Audrey was nothing short of elated when she was chosen for the pink team.  To her, it was as if she had been chosen for the Olympic team.  She loves and supports her pink team and in convinced they are the best soccer team ever assembled. (Keep in mind that at her level they don't even keep score and that when a goal
is
scored, it is often a team scoring on itself. #truestory)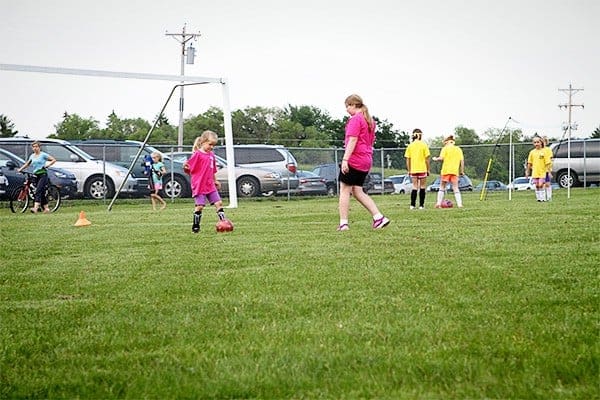 2. HAVING FUN IS KEY.  Even when just performing drills.  Audrey's favorite part about soccer practice is standing in line waiting for her turn.  This is where her social butterfly skills shine, as she smiles and charms and engages everyone around her. Is it almost as if soccer is just catalyst to toddler happy hour.  And uh, actually
playing
soccer is fun too.  I heard.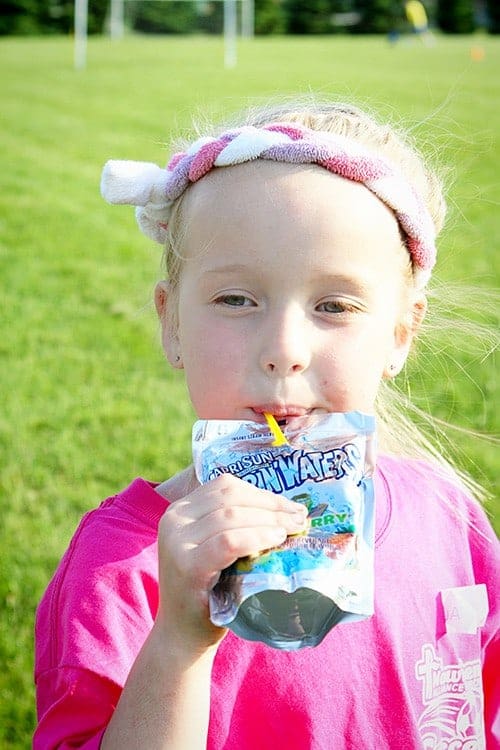 3. HYDRATION IS ESSENTIAL.  (and not just the obligatory glass of wine after having survived youth soccer practice, although that too is often essential.)  Audrey loves everything about
Capri Sun
and I love that their 100% Juice products don't have artificial flavors and preservatives.  She loves that she gets to stab a straw into a bright shiny object filled with delicious liquid (a glorious rite of passage that never gets old, for kids and adults alike!) and I love that it helps her get her body what it needs to perform during
social hour
soccer games.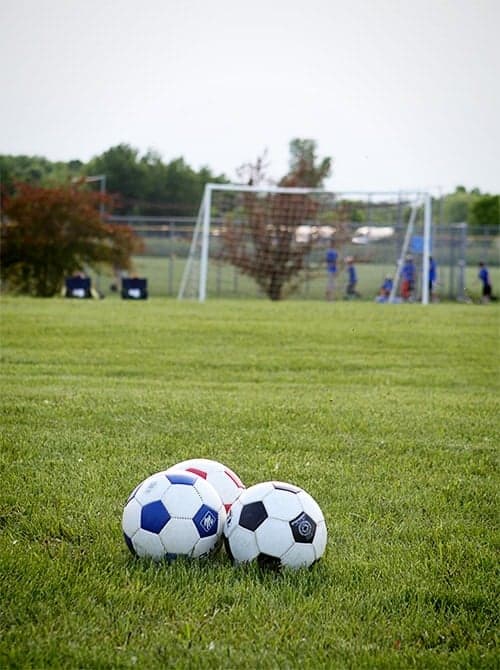 4. PLAYING IS MORE IMPORTANT THAT WINNING.  Just being a part of a team is a big part of Audrey's growth into a mature and well-rounded adult.  She learns valuable lessons about listening, supporting, and encouraging others. She also learns that talking about Rarity's flowing pony mane in the middle of the game is not necessarily the best time.  And that headbands are totally in fashion right now.  And that boys are icky. Life lessons here folks.  Life lessons.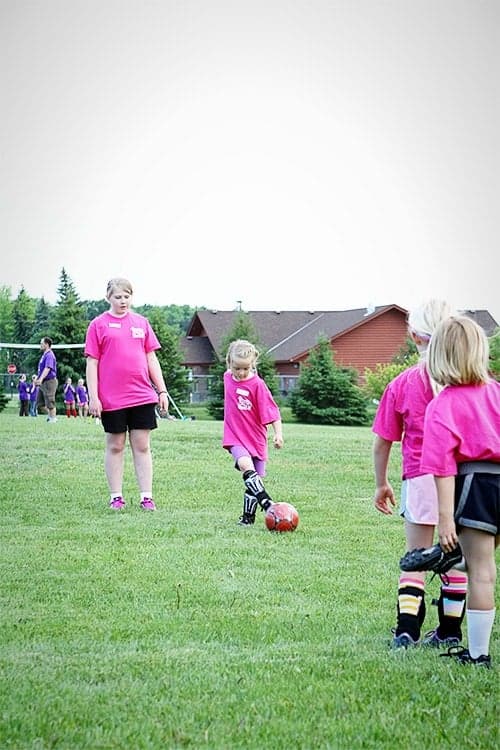 5. WHATS GOOD FOR KIDS IS GOOD FOR MOMS.  Getting outside and being active?  Good for kids and moms.  Learning how to be a part of a team?  Good for kids and moms.  Being refreshed with a delicious drink that has 25% less sugar?  Great for kids, great for moms. Although I love watching Audrey play soccer, I am actually torn between three different activities on game night, as I have three kids out playing!  I purchase the iconic Capri Sun box (now made in paperboard instead of cardboard) and pop them in the freezer the morning of game day, then throw it in the car as we head off to the fields.  By the time practice and games are over (or at least well underway), the Capri Sun is still cold and perfectly refreshing! Capri Sun Roarin' Waters is an official sponsor of Major League Soccer and is offering some great ways for kids to participate!
For the second year, Capri Sun is giving kids the ultimate sip of liquid swagger by inviting kids to take on Pro Athletes and win! This year, Capri Sun leveraged the excitement of their MLS sponsorship by gathering together a team of soccer Pros. These guys are some of the best in the league. BUT, when it comes to playing kids in the way kids play… these Pros don't stand a chance.
·         The Kids vs Pros MLS Soccer Showdown Instant Win Game will send 4 kids, their friends, and families to sunny Orlando, FL, to take on MLS Pros in a live event. At the event, kids will truly stand out by competing in soccer-themed contests where being kid-sized gives them an amusing advantage over the Pros. Plus, there are 1,000s of instant win soccer prizes for daily chances to win.
o   Website URL: http://www.caprisun.com/kidsvspros 
o   Look for specially marked boxes of Capri Sun at your local grocery store.
NO PURCHASE NECESSARY.  MANY WILL ENTER, ONLY FOUR WILL WIN A GRAND PRIZE. 
Open to residents of the 50 United States and D.C., 6-17 years of age. Game starts 7/28/14 and ends 11/30/14.