Exciting things are happening on our little homestead!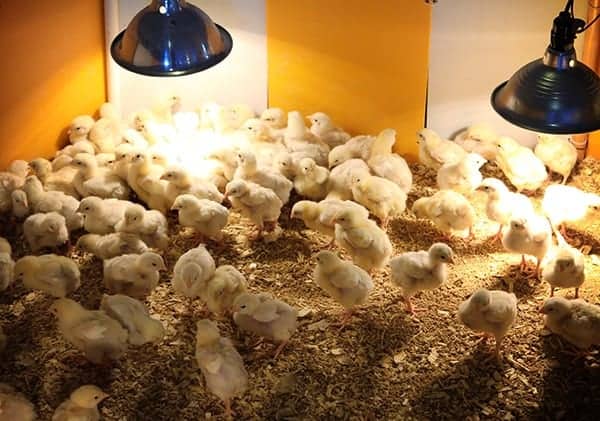 Not only did we add 100 new chickens to the family…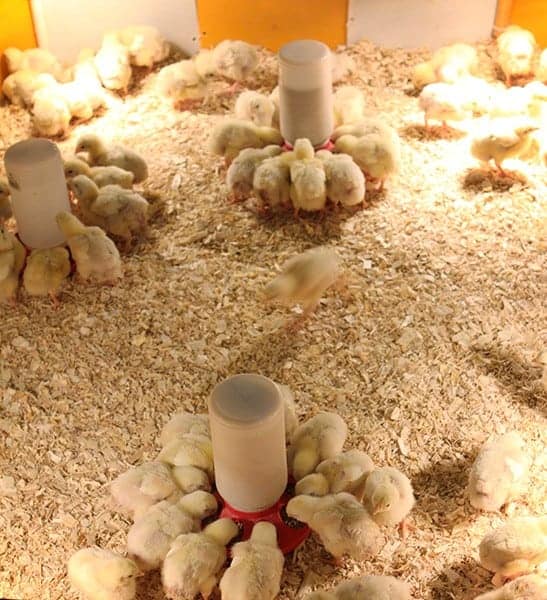 MY LATEST VIDEOS
well, 96. There were 100 Cornish Cross to start of course, but some little guys have succumbed to illness or were just too weak to survive. (I have been told over and over again that this is normal and that I am not to freak out and plan an elaborate burial for each and every sweet wittle baby chick that is no longer with us. But you better believe I am doing it in my head.)
Here is one little man being held by Parker, who had just got done building an awesome sand castle so please do ignore those dirty fingernails.
I just love how gentle all of our children are with the chicks and how they care about them so!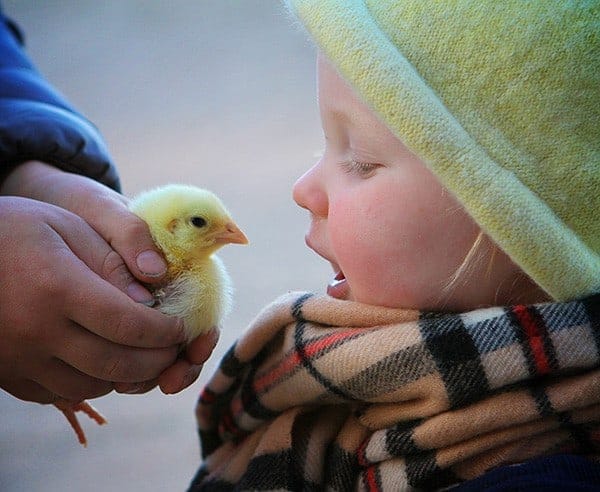 Olivia can't get enough of those peeps! She will 'peep' right back at the little birds and I swear they are having a conversation. Except they are not. But it seems like they are and I kinda believe that they are so who am I to say differently.
They are an awesome group to watch and observe. They way they eat and sleep and play fascinates every time I make the time to just enjoy their company. Which is at least twice a day.
But that is not the most exciting part!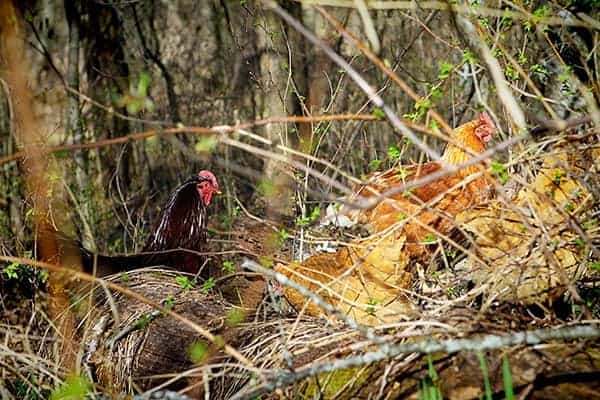 Our own hens have been laying quite regularly for months now (4-7 eggs a day!) and my husband has been incubating them.
(the eggs, not the hens of course)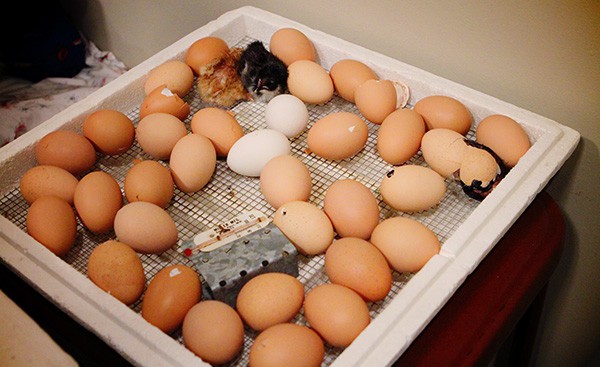 Last night they have their first appearance…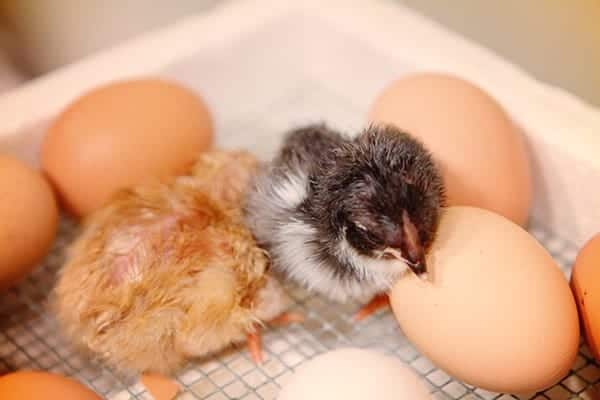 and it's safe to say that we are a chicken family. Hatching chicks!! Is there anything better?
Then entire family (that is seven of us, tall and short) were huddled around this little box trying to catch a peak at our newest family members.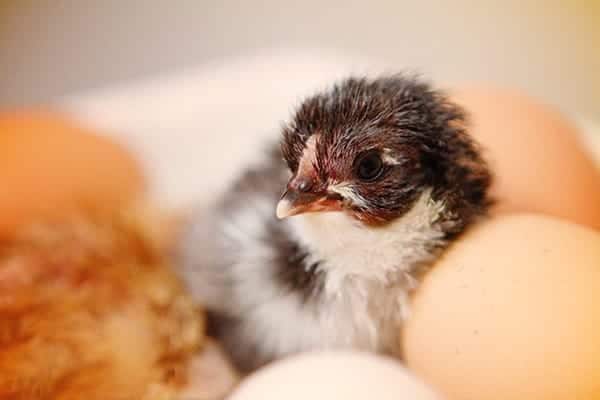 This guy is the first of many I am sure. As of now 10 more of his siblings have made their way into the world. And a new batch will be going into the incubator tonight!
There is something about this whole process and speaks to me. I grew up in the big booming metropolis of Fargo and never once in my questionable and sometimes ridiculous youth did I consider that I would be an almost 40 year old first-time homesteader with a passion for the land and animals.
It's amazing how life works out.
As for where all these chicks will be living… I cannot wait to show you! Project "Chicken Mansion" is in full effect. (I call it a mansion because it will be big enough to hold 200 chickens, not because of the plush interiors.)
Here is progress so far: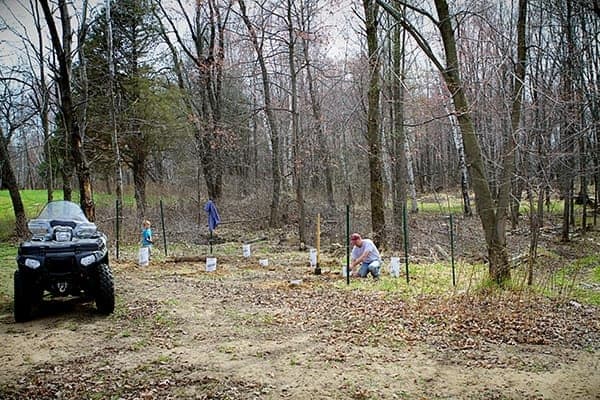 Foundation has been poured and concrete is setting.
This part was slow going (because it has to be) but in the next couple weeks there will be a building where there was once brush and foliage.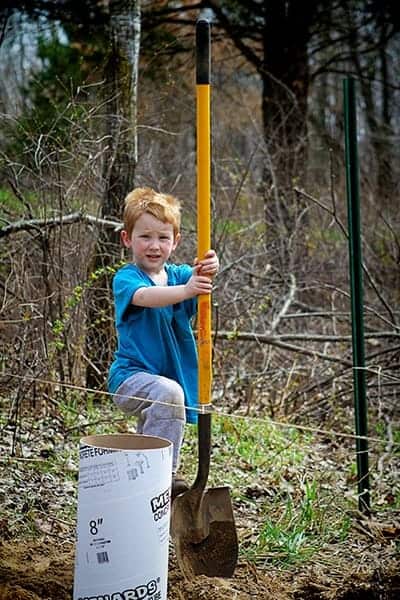 We have excellent help. Well, maybe not excellent. But adorable and cute and the sweetest little ginger you ever saw, yes.
Stay tuned for Chicken Mansion updates. Because who doesn't love a chicken mansion?