Creating delicious game day food doesn't have to be hard! These amazing Ribs and Cheesy Garlic Biscuits are quite simple to make. Not only are they simple, but they are amazingly delicious!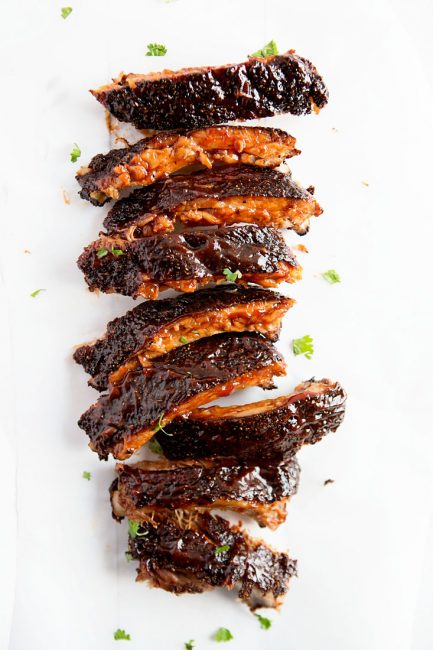 Game day planning can end up costing quite a bit if you are planning on hosting friends and family. I found a way to make AMAZING food without breaking the bank! It was really quite easy actually… I simply shopped at my (and one of Americas*!) favorite store, ALDI.
You can imagine how deliriously happy I was to see that they carry Baby Back Ribs for such a *wallet-friendly price. Because I got such an amazing deal on the ribs, I was able to add treats to the menu. We decided on a seriously dreamy Cheesy Cheddar and Garlic biscuit.
*Price and availability may vary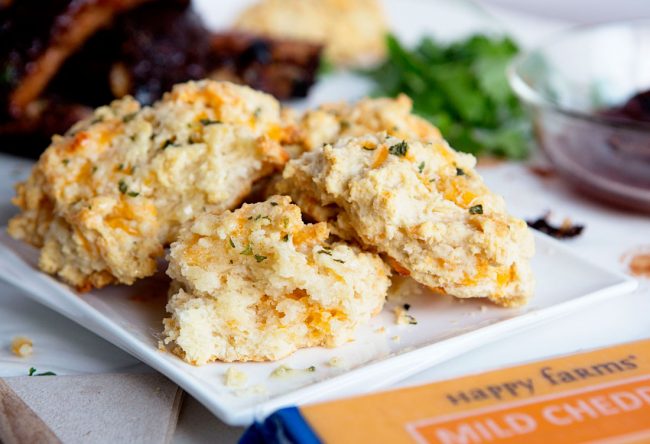 Talk about mouth-watering! I tripled my recipe and they were still the first thing to run out last year. People can't get enough of the rich buttery and cheesy deliciousness!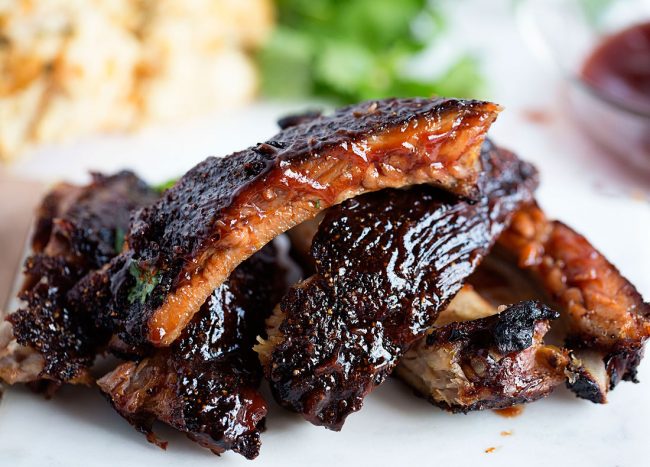 A lot of rib recipes involve letting the meat rest overnight, and as much as I love what an overnight tenderizing does to ribs, it simply does not need it with the tender baby back's from ALDI.
After just 3 hours in the oven, the meat is falling off the bone!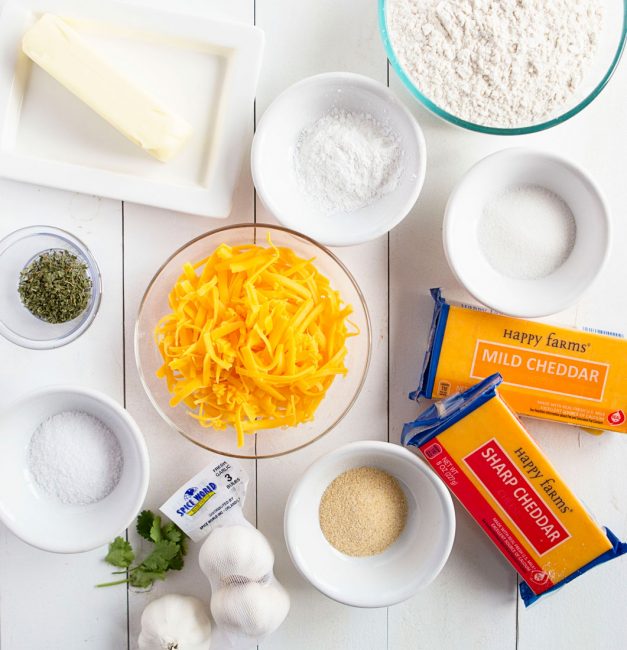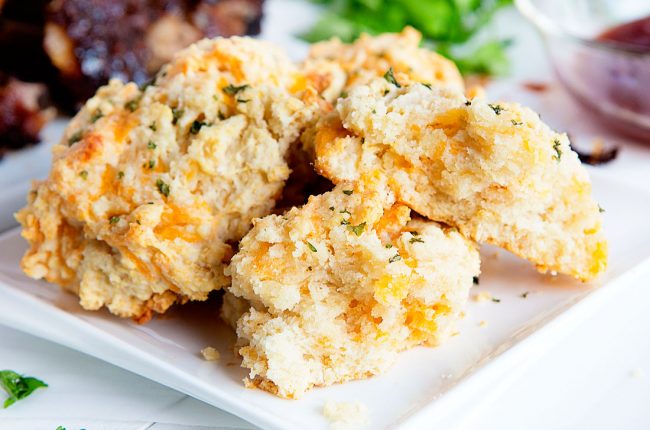 Ribs and Easy Cheesy Garlic Biscuits are a game day tradition in our house. I hope they become a tradition in yours too!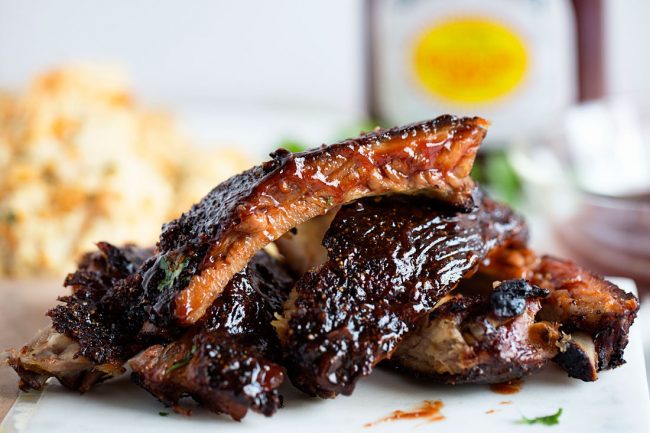 Thank you so much for choosing and supporting the brands that support iambaker. I am a huge fan of ALDI and what they stand for; integrity, affordability, and fun. I am so thankful to work with a brand that is making such positive impact in this world!
You can find ALDI on facebook, Instagram, Pinterest, and of course their blog.
*According to a survey of US consumers conducted in 2016 by Market Force
Want a dessert to wow your guests? Try this Chocolate Espresso Cake!