Some classic designs will simply never go out of style! This Basket of Flowers Cake is a great way to practice some piping skills and eat delicious cake!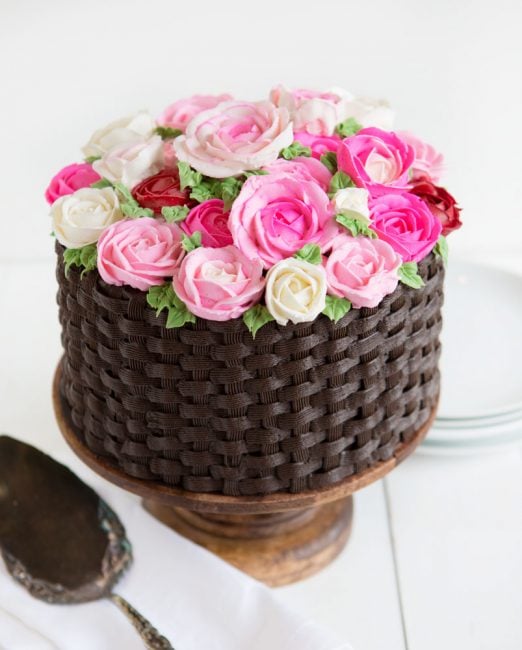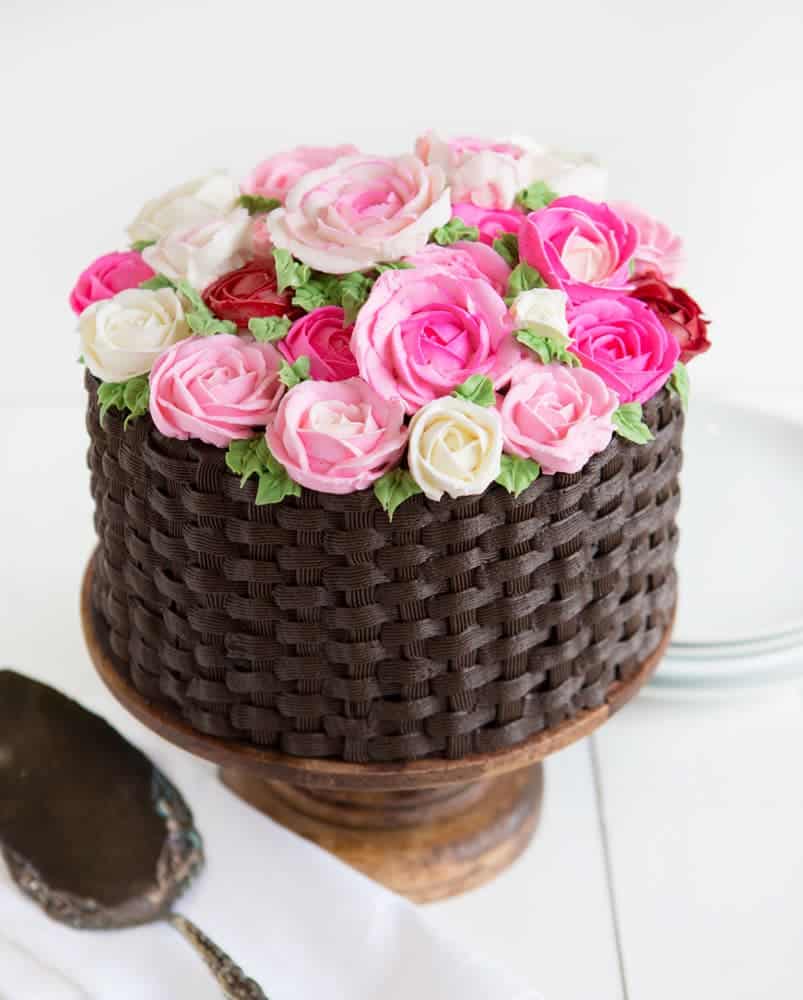 To make this cake you will need:
Chocolate cake recipe, I doubled the recipe and used 3 total layers for this cake
Piping tips #47, #104 #67
pastry bags
red, green food color (use less red to tint pink)
cake stand
small offset spatula
cookie sheet & parchment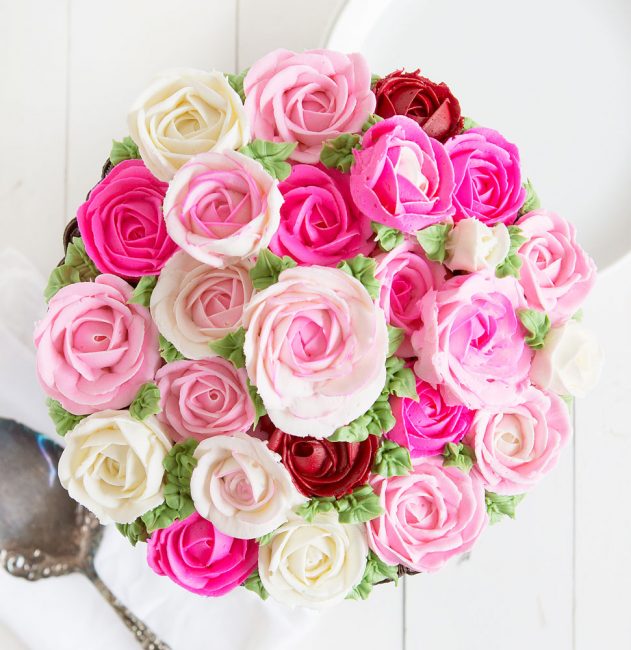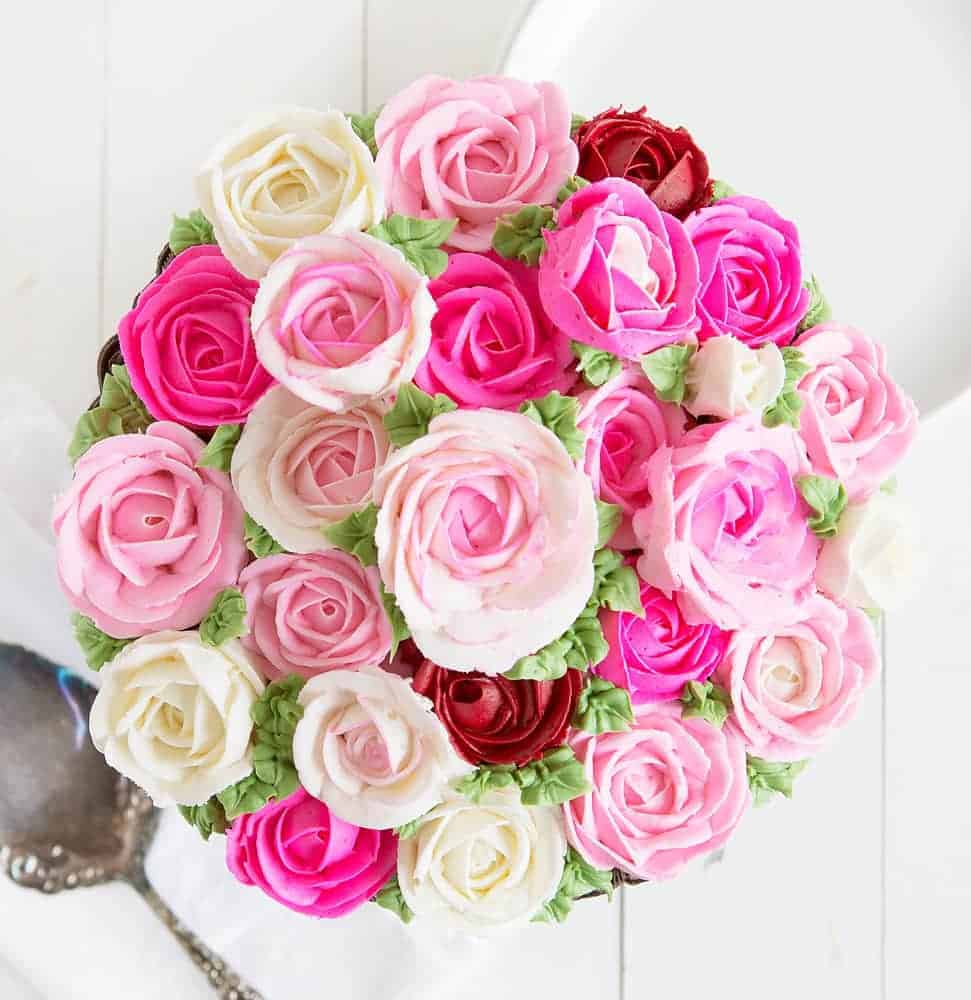 Prepare chocolate cake. Level and chill 3 layers.
Prepare chocolate buttercream and fill pastry bags. Prepare whipped buttercream. Separate whipped buttercream into 3 bowls. One will remain white, one will be tinted red, and the other will be pink. Remove about 1/4 cup of the white and tint that green.
With a #104 tip, pipe out some red roses. (I only did a few) Then switch to pink and pipe out pink roses. (I did about 15) Then pipe out white roses. The double bagging method works great here, as you can remove the pink frosting and add in the white buttercream without cleaning your tip. It will add some beautiful color and depth to your roses.
Place all the roses on a parchment paper lined cookie sheet and freeze until ready to assemble the cake.
Cut off the tip of one of the chocolate buttercream bags and spread chocolate buttercream all over cake. Using a small offset spatula, smooth out the frosting.
Fit an empty pastry bag with a #47 tip. Cut off the top of a pastry bag with chocolate buttercream and set inside the bag with the #47 tip. Pipe out a basket weave around the cake. (video below)
When the roses are frozen, remove them and start to place them on the cake. Use leftover frosting to create a higher section in the center of the cake to set flowers on.
After you have placed your roses on the cake, go back in and pipe some green leaves with a #67 tip.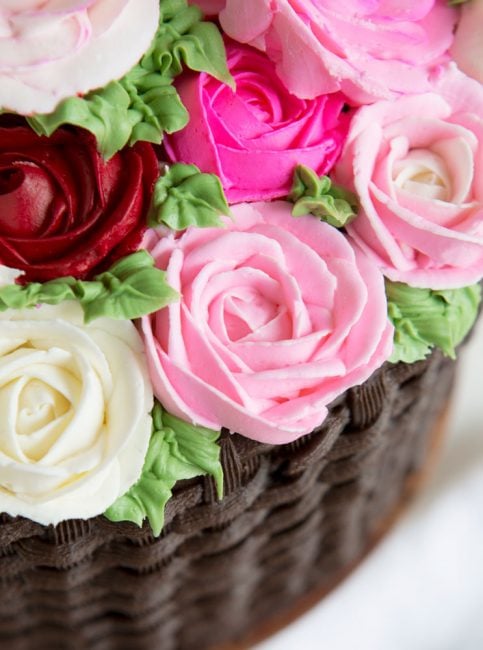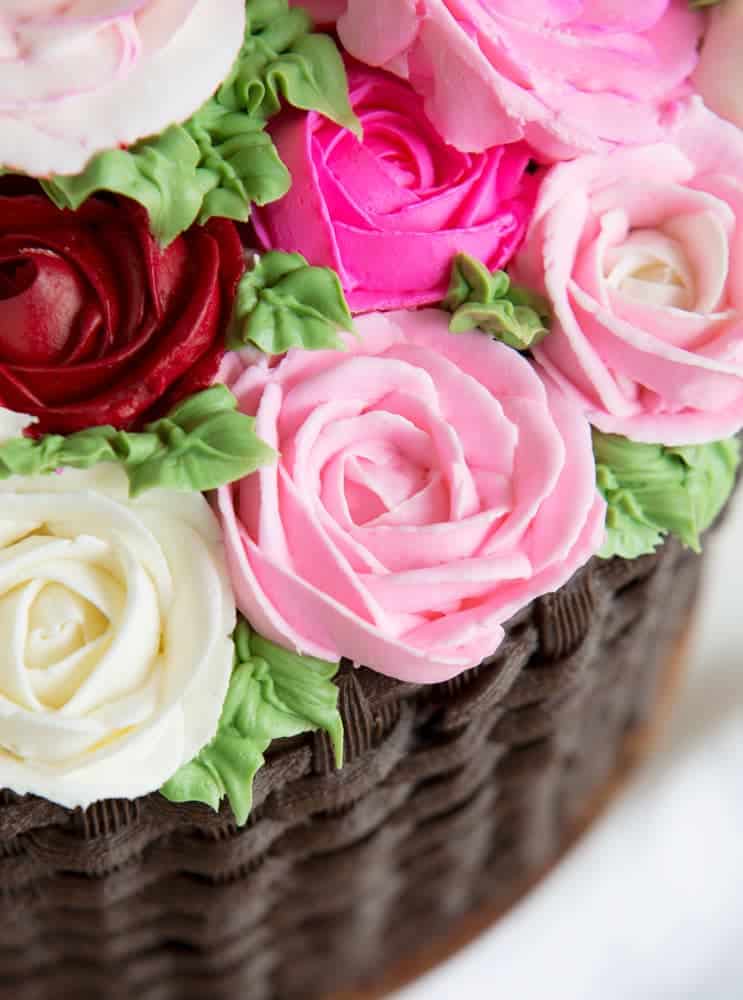 Here is a video on how I made this cake:

I hope you enjoy this Basket of Flowers cake. I know I had fun piping it… the basket weave is such a relaxing technique!