This Banana Bread recipe has been around forever and there is a reason, it's just plain good. No muss, no fuss, just simple ingredients, and fantastic flavor! You may also like my Chocolate Chip Banana Bread and Beer Bread!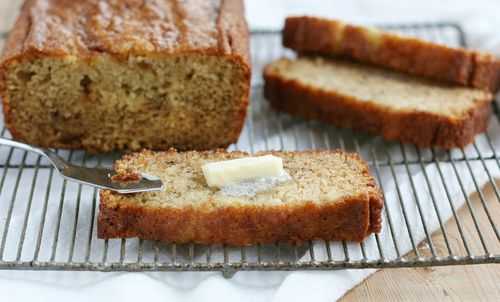 Best Banana Bread
I have another Banana Bread recipe on this blog. It's perfect and amazing and I have made it no less than fifty times. My dear hubby brought some other woman's banana bread home from work. And then he said… get this…
"I like this better."
I Faint.
I Sob.
I Throw myself on the floor in a fit of justified hysteria.
And then I decided to see if I could replicate it. Cause he was right, it was fabulous.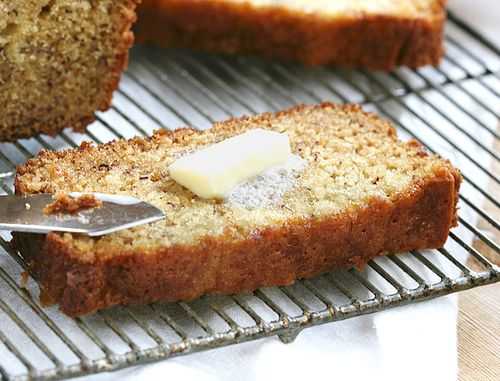 I found a recipe that was a bit different, tweaked it a bit, and boy am I happy.
It's amazing. Delicious. Moist. Full of wonderful banana flavor. I would never have known this banana bread bliss had another woman's baked goods not threatened to capture my hubbies heart.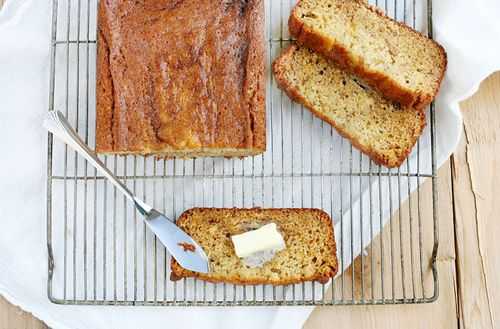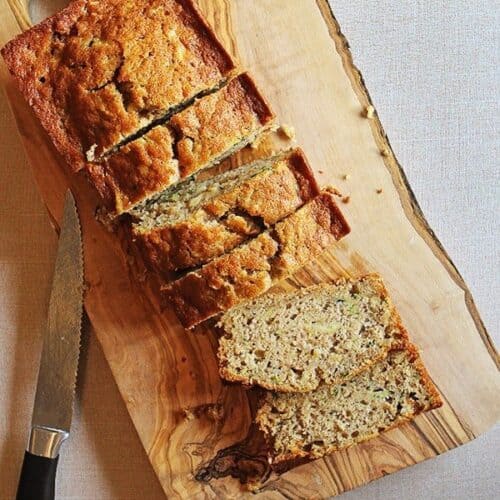 Perfect Banana Bread
Grandma's recipe stands the test of time!
Ingredients
2

eggs

1/3

cup

vanilla yogurt

½

cup

vegetable oil

1

cup

ripe mashed bananas

1 ½

cups

granulated sugar

½

cup

brown sugar

½

tsp

vanilla extract

1 ¾  

cups

all-purpose flour

1

tsp

baking soda

½  

tsp

salt
Instructions
Preheat oven to 325 degrees and prepare chosen pan.

Blend together the eggs, yogurt, oil, extract and bananas in mixer with low speed.

Add in sugars and fully incorporate.

Then add flour, baking soda, and salt and mix until just combined.

Pour into prepared pan and bake 1 hour or until a toothpick inserted in the center comes out clean.

I have doubled this recipe with great success.(Be sure to start checking your banana bread at 45 minutes.  I have had it be done in 50 minutes or heard that it can take as much as 75 minutes.  It just depends on the accuracy of your oven.)