The perfect banana bread contains one special ingredient… buttermilk!
Death and taxes.  Few things are more certain.  Except that is, my obsession with banana bread.  I have many on my site.  This one, this one with a brown butter glaze, this one where my husband emotionally cheats on my and declares his love for another woman's banana bread, this caramel banana cake, and this zucchini banana oat bread and the crappiest day of all time.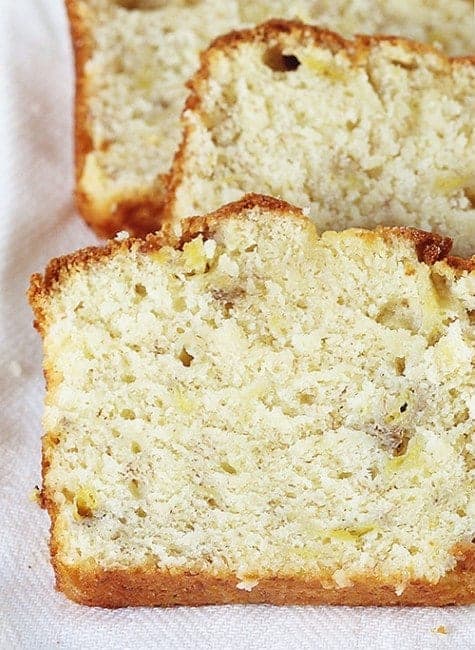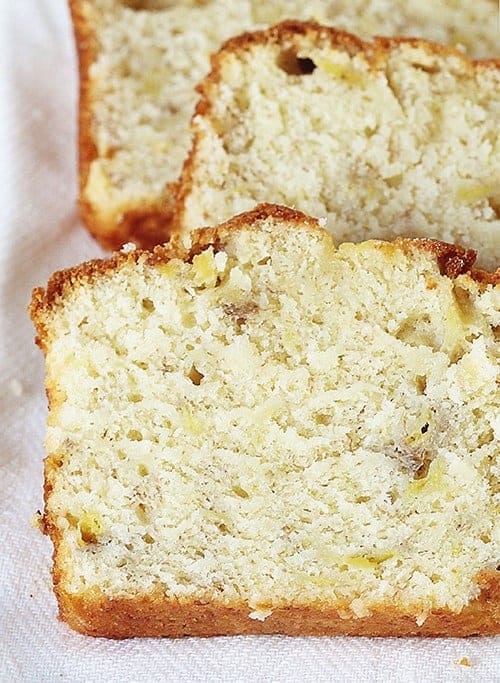 Yeah.  I love em.
But this recipe is different!  I saw it over on Mel's Kitchen Cafe and was totally intrigued.  She say's its the only kind she has tried in years.  In years!
So I tried it.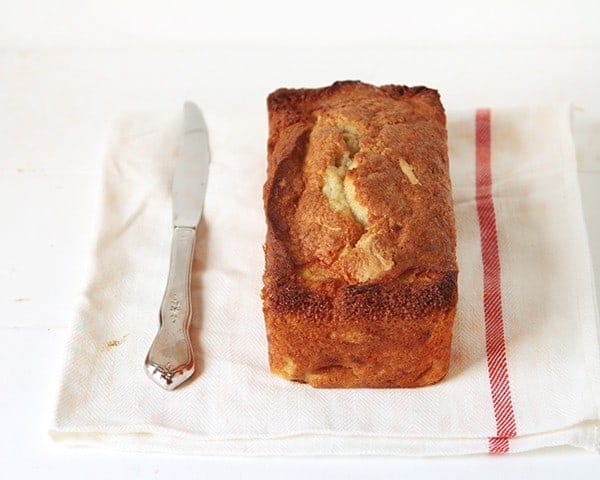 This is Mel's original recipe, which I have slightly adapted.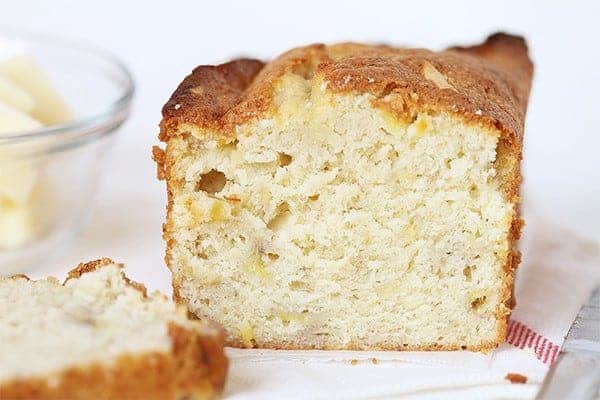 Just look at that.
I mean, have you ever seen a banana bread like that?  So light.  So sweet. So amazing.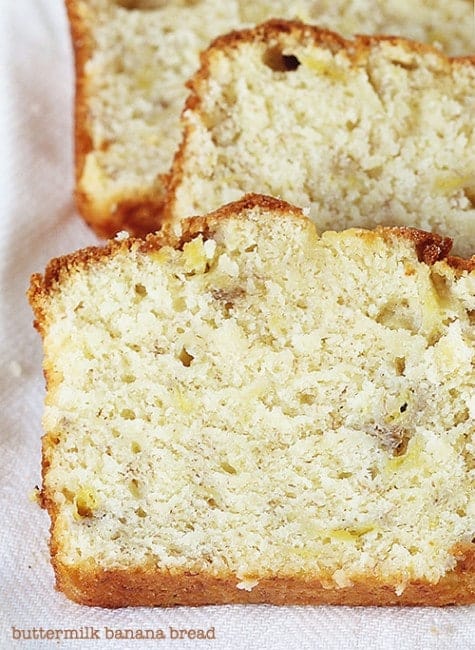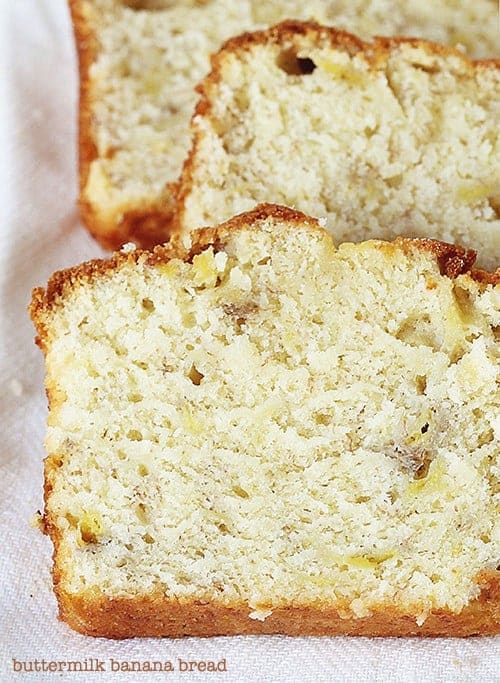 Want to know a couple of my TIPS for the perfect Buttermilk Banana Bread?
Using ripe banana's. This may seem like a no-brainer, but I can't tell you how many times I have heard from people that their recipe didn't have a strong banana flavor. When asked if their banana's were ripe, the typical response is, "does that make a difference?" Yes, SO MUCH yes. If you need to ripen banana's in a pinch, try placing them on a baking sheet in a 250-degree oven for about 15 minutes.
Room Temperature Dairy. Make sure your buttermilk is not cold. This applies to the butter and eggs in this recipe as well. You will find they incorporate much better and the resulting texture is second-to-none.
UPDATE:
I have heard from two (not one, but TWO) readers that they entered this recipe into the State Fair and WON the Blue Ribbon! It truly is an award-winning recipe!