Hi!  My name is Amanda and I am addicted to cake stands.  I have pinterest boards about them and an entire closet in my house  full of them and yes, I have even dreamt of them.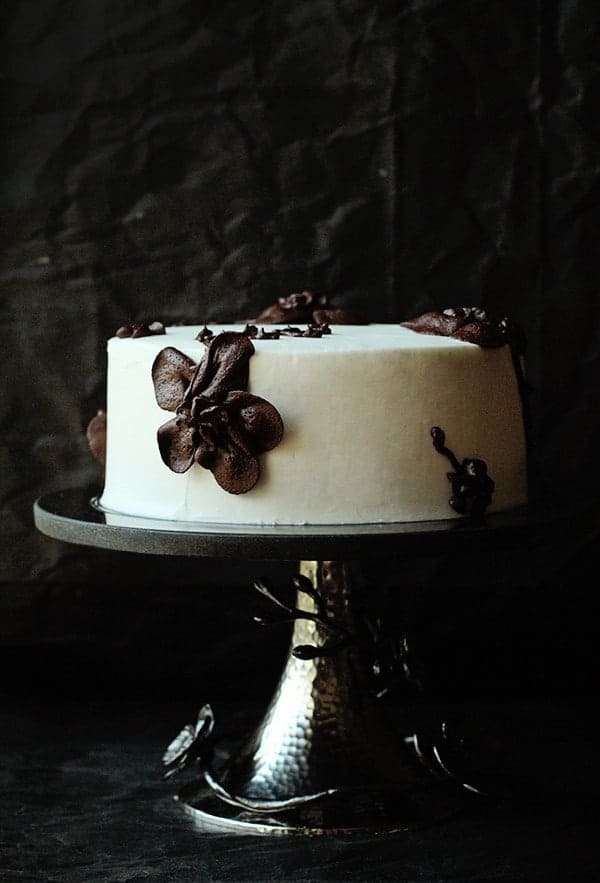 Usually when I see a stand that I adore I try to imagine a cake that would compliment it.  And usually I want the cake to be the focal point… not the stand.
Not this cake.  How could I possible compete with that majestic stand?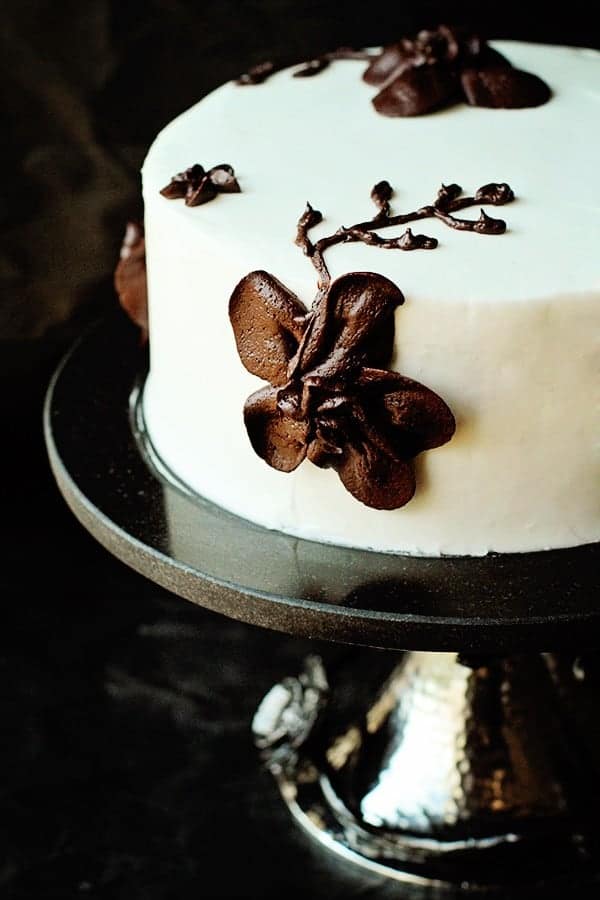 So I piped out flowers in the richest chocolate buttercream I could fathom (posting a recipe soon!) and hoped they would hold a candle up to the intricate and flawlessly designed flowers on the cake stand.
The dark chocolate flowers are attempting to mimic the white orchid design on the cake platter- which is a signature collection of Michael Aram.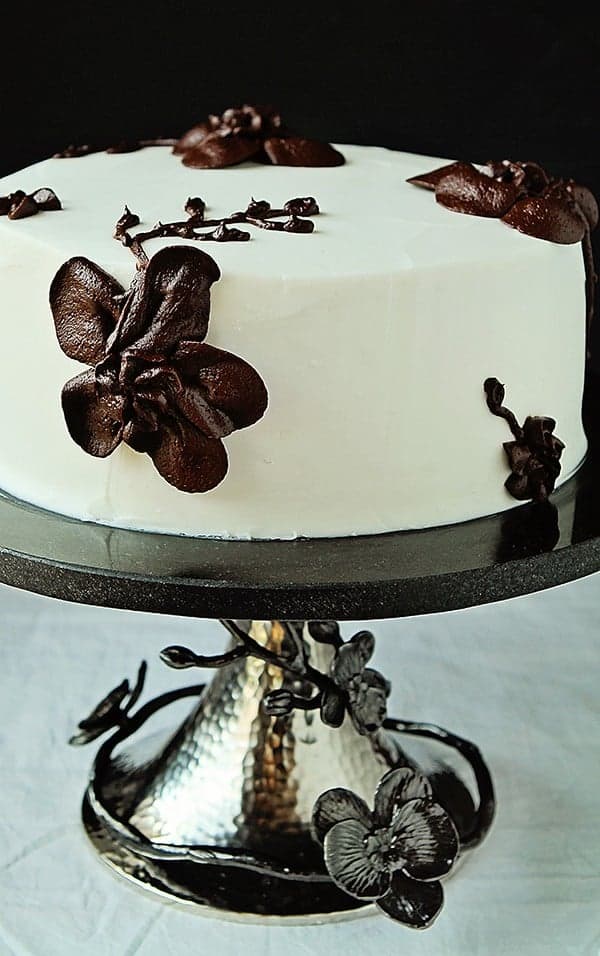 Well.
I cannot hold a candle to the stand, and thats ok!  I dont mind taking a back seat to something so truly pretty.
The beauty of bring a cake baker is that I get to eat the evidence.  The cake is a rich black velvet cake to contrast the bright white vanilla buttercream frosting.   I loved the flavor as much as the bold design choice!
This black velvet cake is a simple adaptation of Martha Stewarts Red Velvet Cake. Soooooooo good!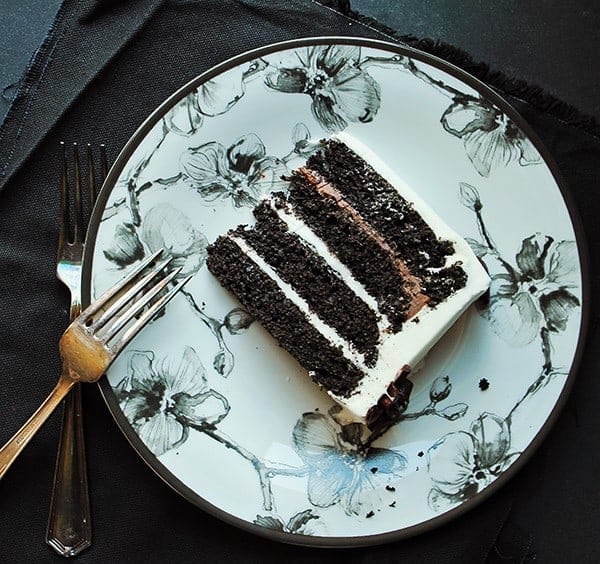 Just look at those matching side plates!  Its a food photographers dream.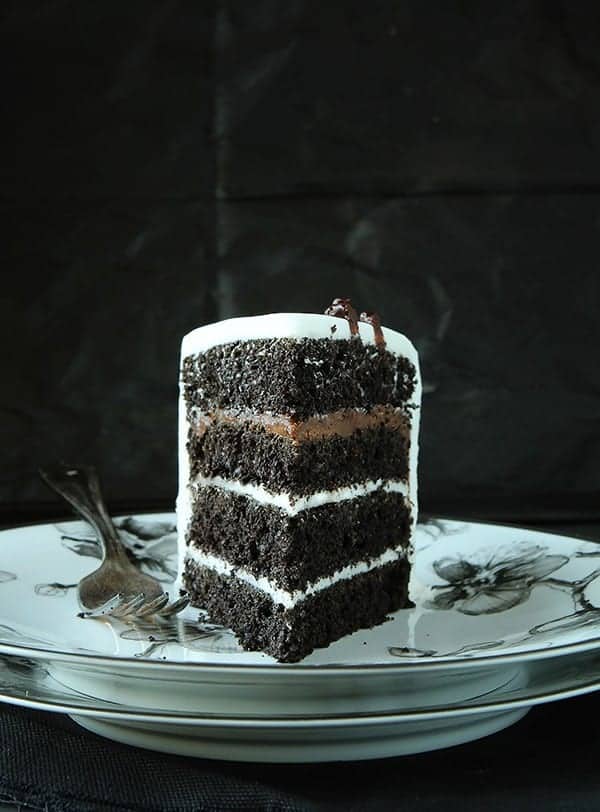 Like this cake?  I have more you will love!  Check out all my CAKES!
And be sure to grab a copy of Surprise-Inside Cakes!  My best selling book is a cake lovers dream!