These Bloody Candle Cakes are as easy as they are spooky! Just a few simple ingredients and you are destined to be the coolest cake at your Halloween party!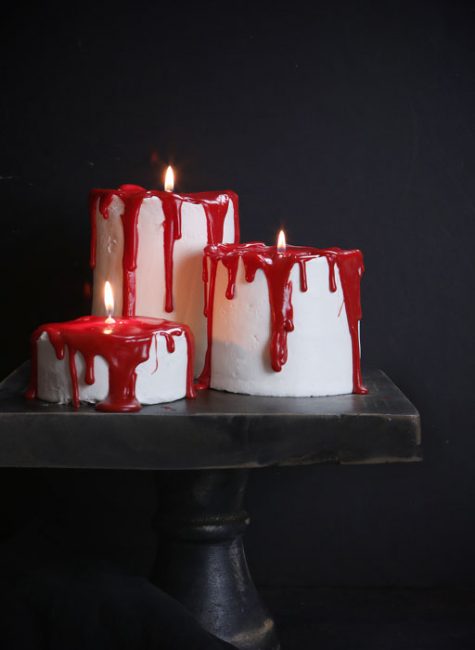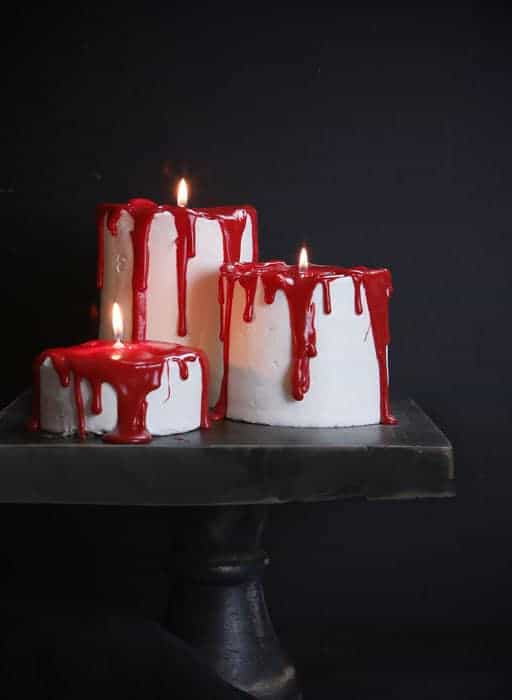 To make these cakes you will need:
9×13 cake any flavor (I used yellow cake)
3 1/2 inch round cookie cutter (4 inches would also work)
wooden skewer
red candy melts
pastry bags
small offset spatula
bench scraper
3 birthday candles
cake stand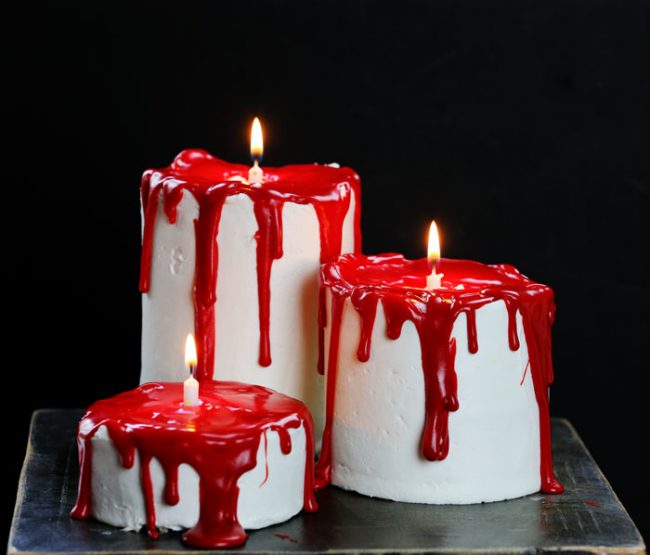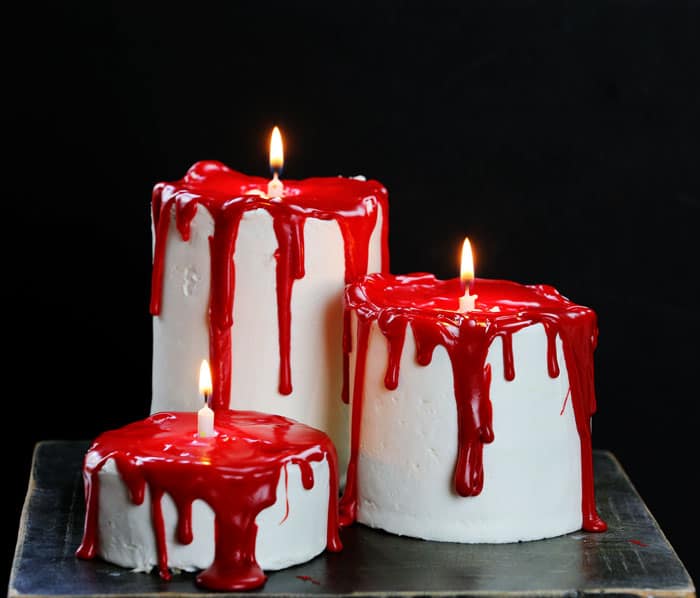 Prepare cake in 9×13 pan. Cool in refrigerator for a few hours or in freezer for 30 minutes. Prepare buttercream. Place 2 cups in a pastry bag.
Place on a solid surface and using a cookie cutter, cut out 6 circles.
Start by making the tallest candle. Place one circle on cake stand and cover top with a thin layer of buttercream.
Set another circle layer on top and cover with a thin layer of buttercream. Place final layer on top. Insert a skewer into the center of the cake rounds, this will help keep it stable while you are frosting. Using the buttercream in your pastry bag, cover the sides (and top if needed) of the cake. Carefully smooth out with small offset spatula, then use the bench scraper to get as smooth as possible. I left a ridge of frosting around the top of the candle as often candles are lower in the center where the wick is.
Repeat this with the next candle, only make it 2 layers instead of three.
The last candle is one layer.
Place all candles on the cake stand and chill for about 30 minutes. (make sure the skewer is removed after candles are on cake stand)
Heat up 1/2 cup of red candy melts. Add approximately 1-2 tablespoons of heavy cream to the melted candy and stir until combined.
Spoon red candy melts over the candles allowing it to fall over the sides and build up like the wax on a candle does. (You can go back after the chocolate has hardened a bit and add more, but only do this on the 2 smaller candles.)
Insert the birthday candles into the cake (try not to push them too far down) and then light the candles when you are ready to serve.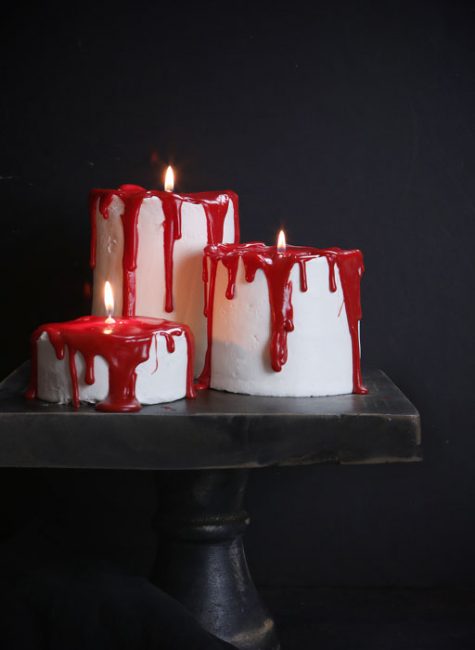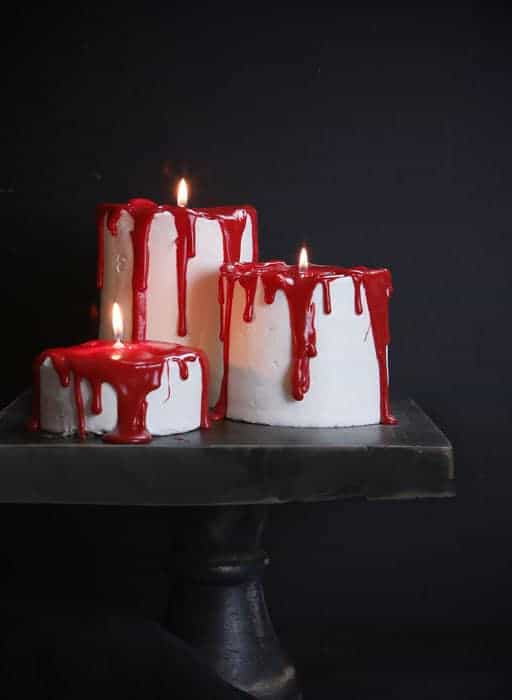 How fun is that? And SO EASY! Creating Bloody Candle Cakes is a great way to let your friends and family know that you are a CAKE QUEEN! (or King!)