This dessert tastes amazing but should be made to be enjoyed immediately by a group because they do not keep well!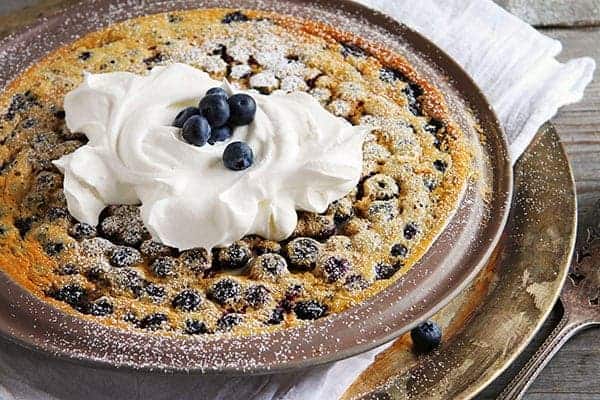 Blueberries are one of my favorite fruits and this dessert is such an excellent way to indulge.
But I have a confession.
I had no idea what a clafouti was before I saw this recipe on McCormick Gourmet's site.  I had to look it up just to see how to pronounce it! (and I still don't know thankyouverymuch)
But what I learned is that it's a rustic baked dessert from France.
It's basically this:  berries arranged in a dish the covered in a sweet batter then covered in powder sugar and sometimes cream.
Genius.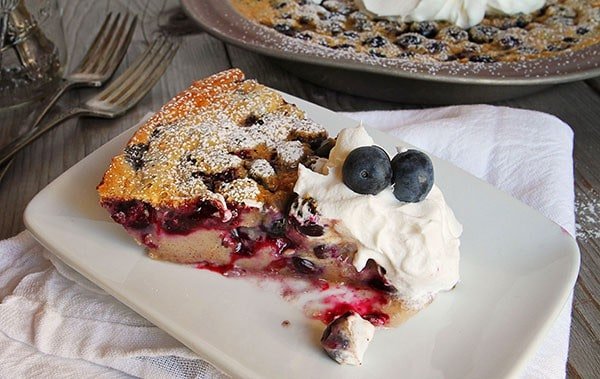 It is pretty much the perfect dessert and I totally get why every aspiring pastry chef wants to train in France.
They do dessert right.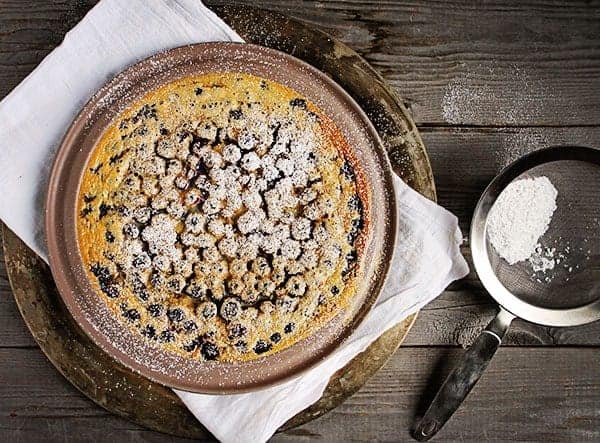 Pretty sure there are angels singing over your head as you eat this dessert.
Personnes de rock français. C'est tout.