I had zero idea what to call this post because the first word that came to my head was ridiculous. This Blueberry Muffin Pancake Cupcake is ridiculous. But in an awesome, over-the-top, crazy delicious kind of way. So this, my friends, is extreme cupcake(ing).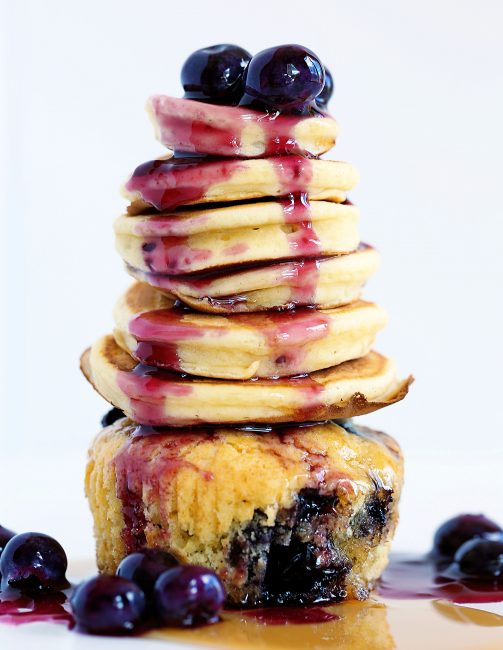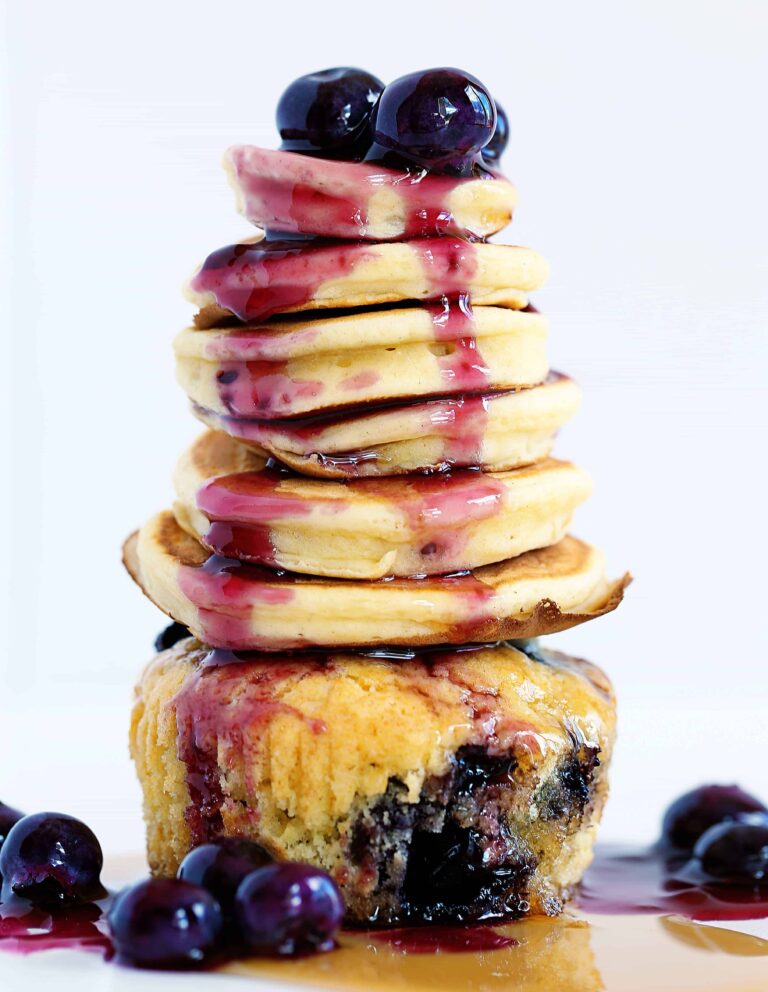 Here is what happened:
I made up some blueberry muffins for my kids.
I grabbed some syrup.
I grabbed some leftover vanilla pancakes from breakfast the day before.
I had some fresh blueberries that I added to some blueberry jam. (Blueberry Glaze recipe below)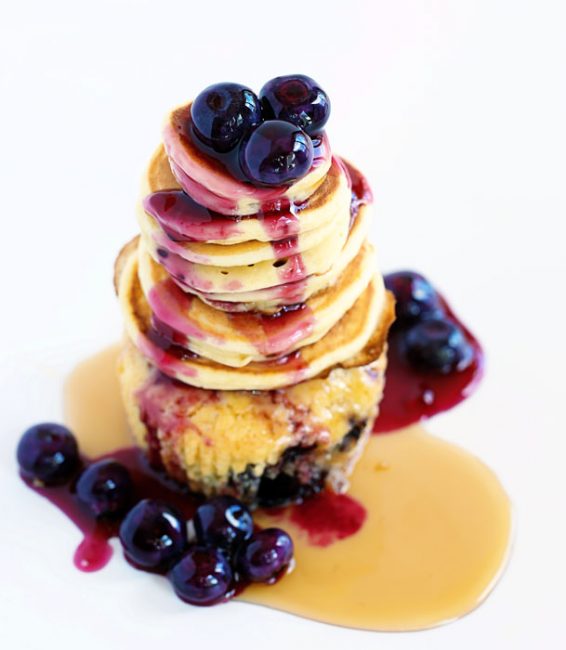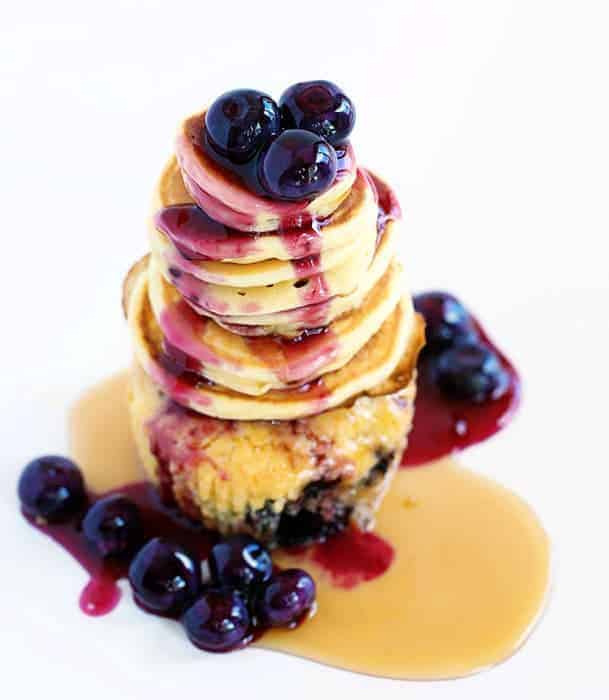 Here is a video on how I put this extreme creation together:
And that is how you EXTREME CUPCAKE.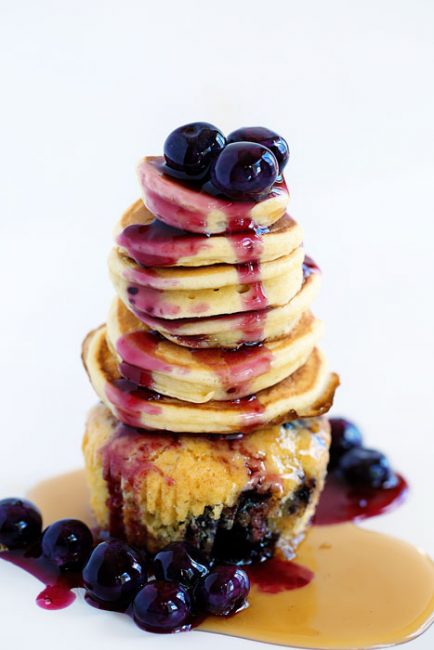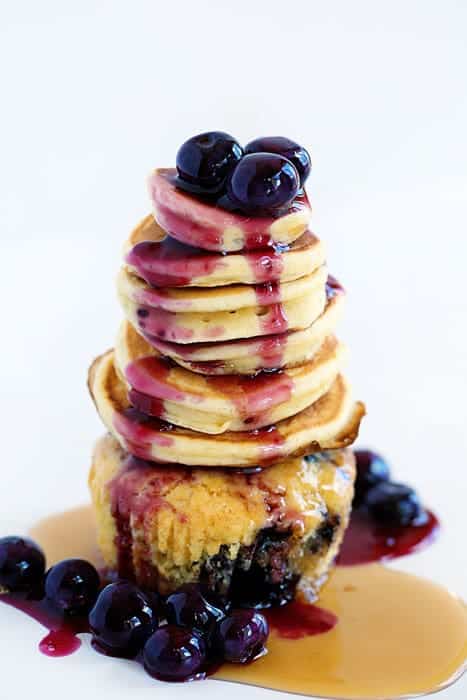 Er, I mean EXTREME MUFFIN. You know what I mean. 😉