I have quite a few blueberry muffin recipes on my blog.  Blueberry Cream Cheese Muffins and Blueberry Breakfast Cake and Blueberry Banana Banana Bread with Brown Butter Glaze.  (not to mention all the other blueberry recipes and desserts!)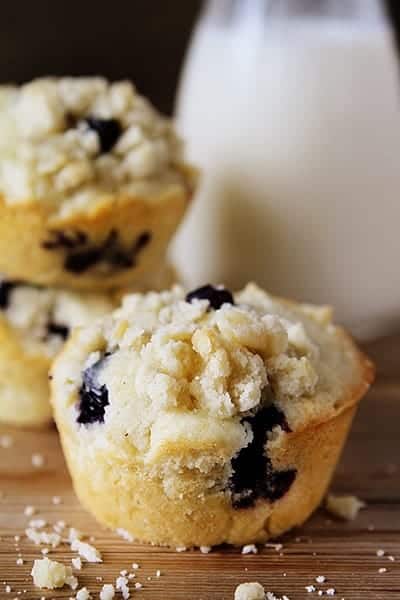 I had honestly thought there was no need to add a new blueberry muffin recipe here because you can't (and shouldn't) mess with perfection.
But, as is often the case, I was wrong.
There is a unique step in this recipe which involves making a "pie crust" crumb and then topping the muffin with it.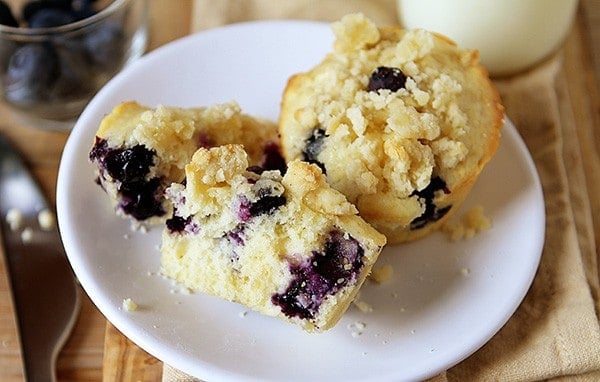 I was skeptical, because it adds a good 30 minutes to the prep time.  In this fast-paced world, who has time to let crumbs cool?
Well, I did it.
And I am so glad I did.
They add a texture that isn't like other crumbs.  It isn't bursts of sugar.  It isn't flour-y clumps.
But let me tell what it is:
Buttery.  Crisp.  Firm, yet tender.  Flakey.  Golden.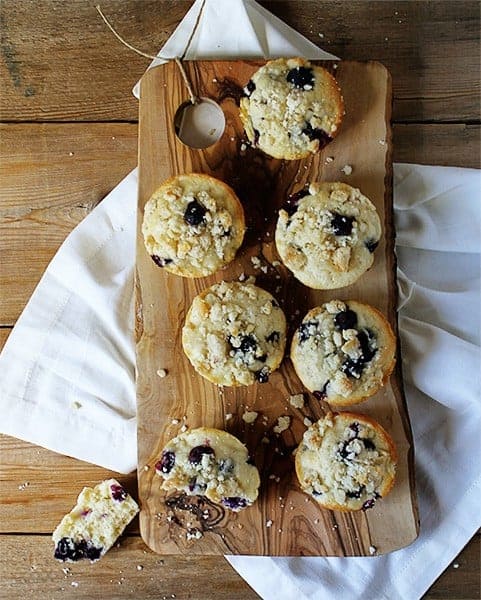 That unique step is totally worth it.  (I can't wait to try these on other muffin recipes!)
Adapted from a periodic table blog.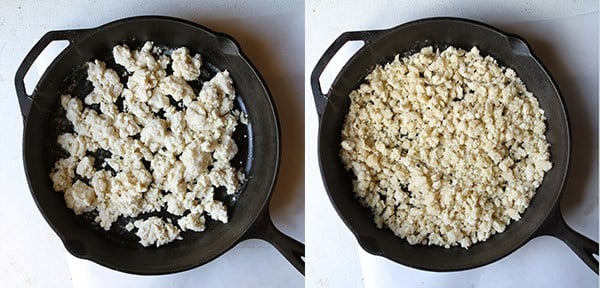 Here is how my crumbs looked directly out of the mixer (on the left) and then after they had cooked and been crumbled. (right)  To crumble the pieces I used two forks and just separated as many big bits as I could.  They cooled enough to use after about 10 minutes.
(Snacking right out of the oven is not advised.  I totally did it anyway and the burnt tongue was worth it.)
If you do not have a cast iron skillet, you can brown crumbs on a cookie sheet.  You may need to cook for about 10 minutes longer and to break up crumbs half way through baking.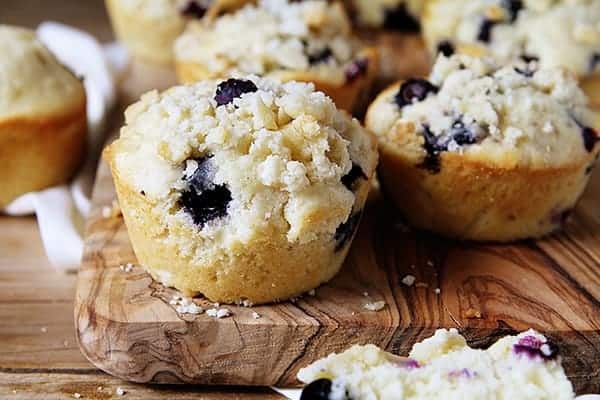 It's been awhile since I made muffins and did not use cupcake liners.  Not using liners is something I should do more with breakfast muffins, as it allows the edges and sides to develop a nice crust that you just don't achieve with cupcake liners.
More golden buttery flakey awesomeness.
You can butter or spray your pans or use my homemade goop, which is just homemade pan release.  It works great!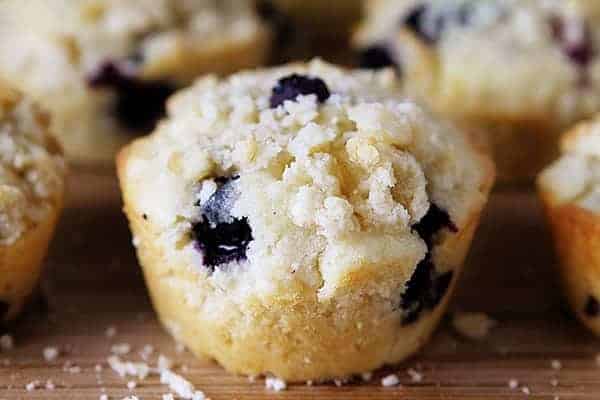 At the end of the day, I totally consider myself a blueberry muffin snob… they have to be amazing to earn my seal of approval… and these did.
That crumb adds such amazing texture and the recipe is seriously delish!  They are subtle perfection.