Breakfast Sausage Patties are so easy to make on your own, that you will never want to buy the frozen patties again! These are so good your family will think you are a professional chef on the side. 😉 For a complete breakfast, pair these patties with the Best French Toast or Apple Fritter Bread.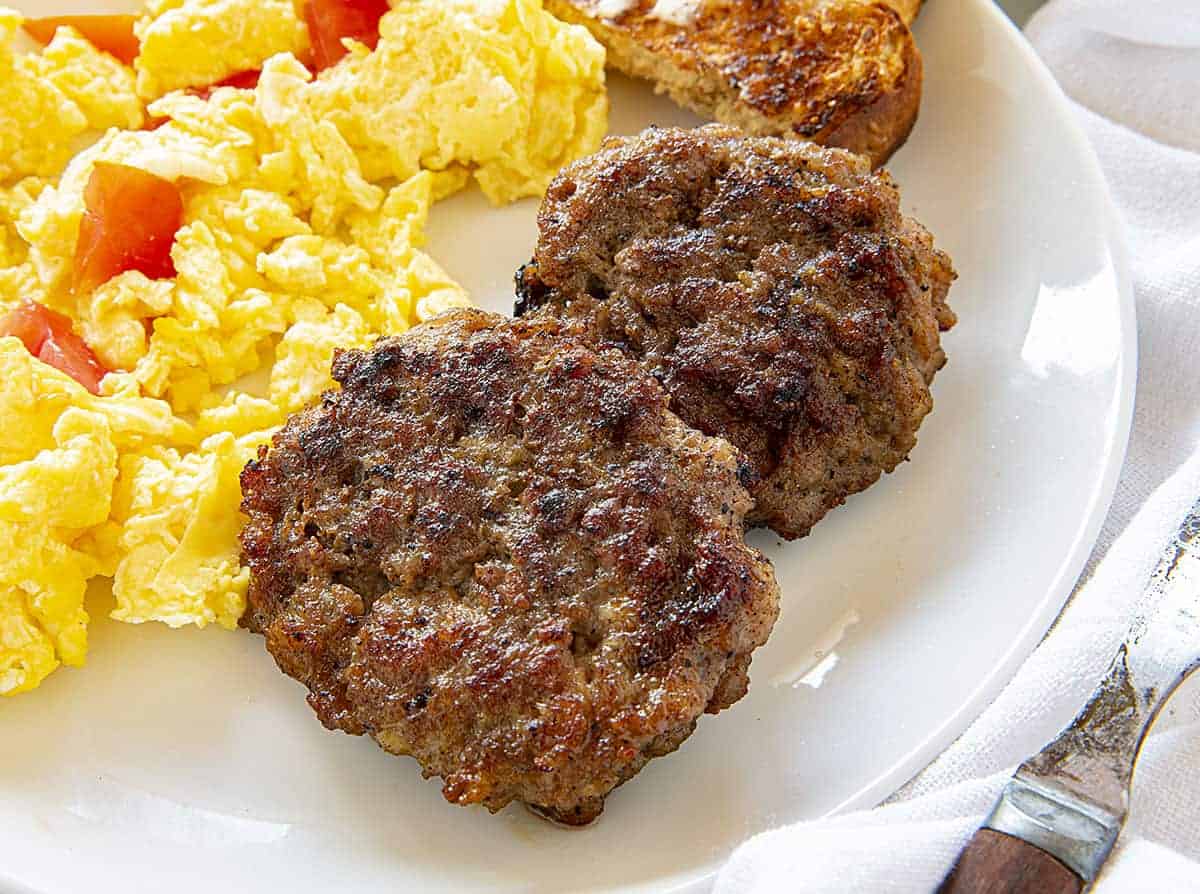 Breakfast Sausage Patties
Although debatable about being the 'most important meal of the day', breakfast is still an important meal to get you started on your day. After all, breakfast means 'breaking the fast' since you were hopefully getting a good night's sleep the night before!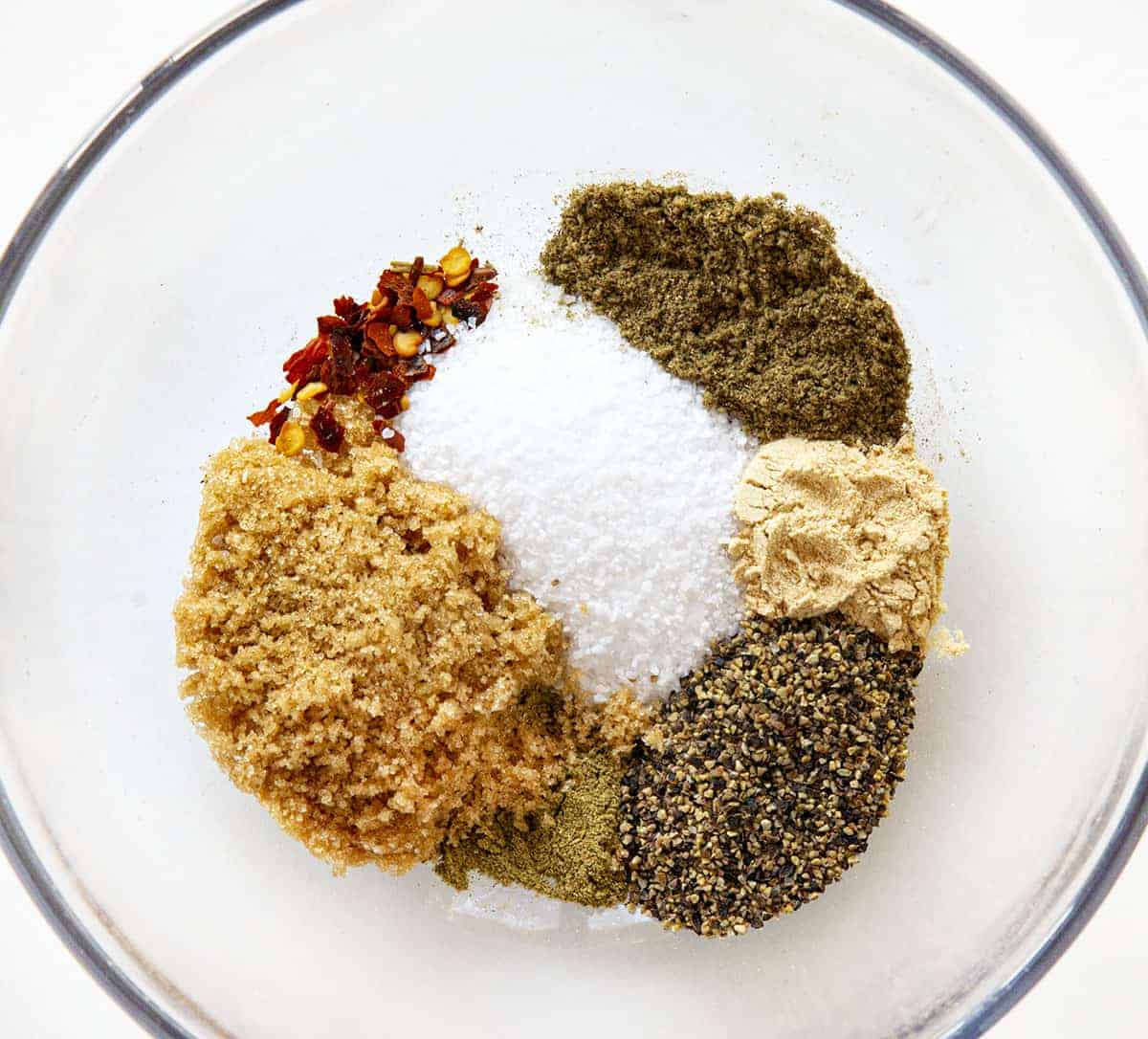 Breakfast Sausage Patties Recipe
It's pretty easy to find frozen breakfast sausage at the grocery store, but I encourage you to make your own! Breakfast Sausage Patties are really simple to make, and they are full of all the flavor and spices you would expect to taste in breakfast sausage. They pair well with eggs and bacon, but are great on their own, too! I used them in my Biscuits and Gravy recipe and found myself nibbling on a few of the pieces of sausage because it is so tasty!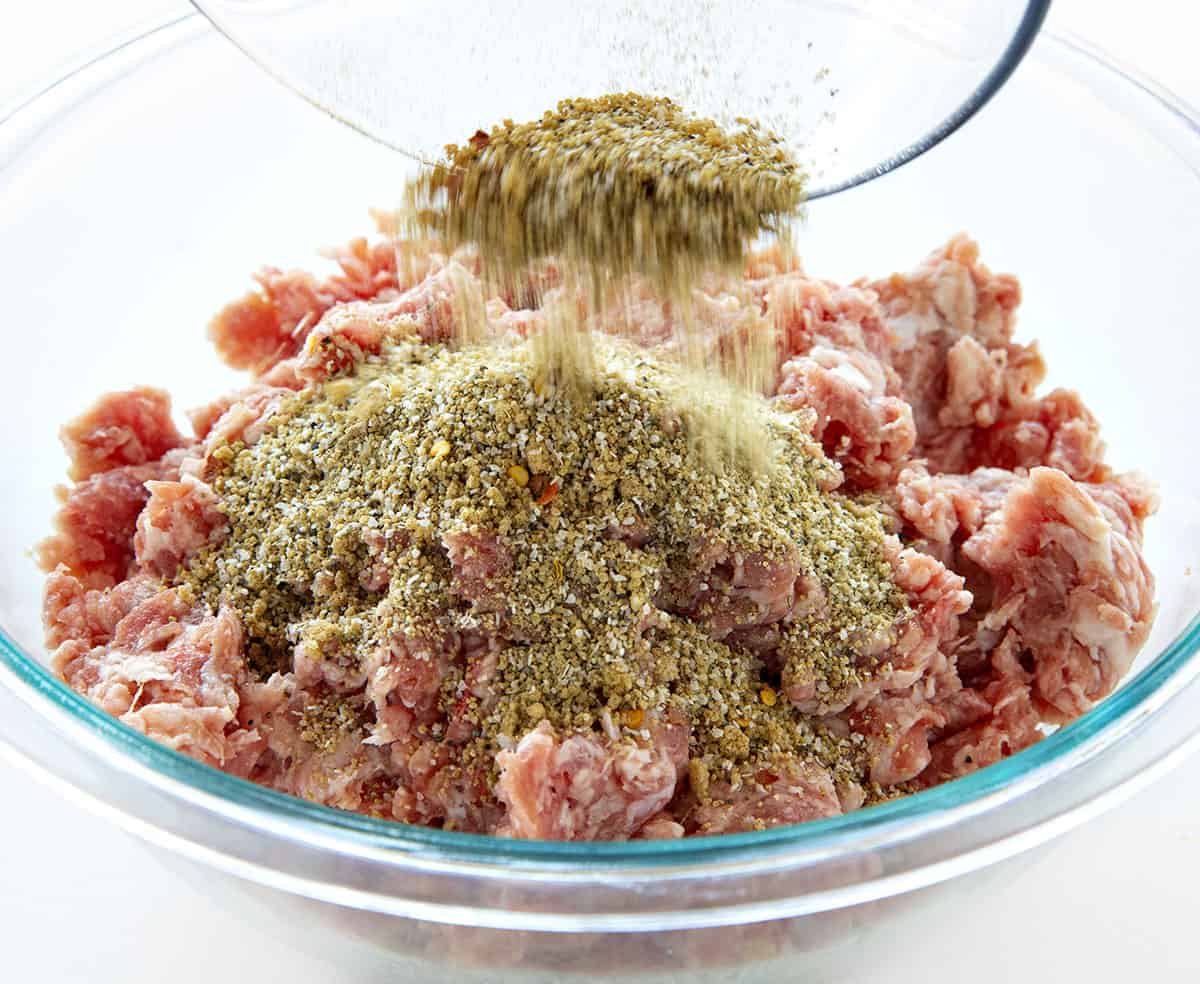 How to Make Breakfast Sausage Patties
Breakfast Sausage Patties are really easy to make. Trust me on this one. This is also the sausage recipe for my Biscuits and Gravy.
First, mix together the spices and brown sugar in a small bowl.
Then, place the ground pork in a larger bowl. Add the mixed spices to the ground pork and mix with your hands. This is the fun part! Did you know that everyone, including adults, has sensory needs? Forming the ground pork into sausage is perfect for those tactile needs. It is also quite therapeutic to be doing something with your hands. The squeeze and release action relieves stress if you have any, and if you don't have any stress, please tell me your secret!
Once you have formed the ground pork into patties, sautee them in a large skillet over medium-high heat. I usually cook them for 5 minutes per side. To be safe, use a meat thermometer to check for an internal temperature of 160°F.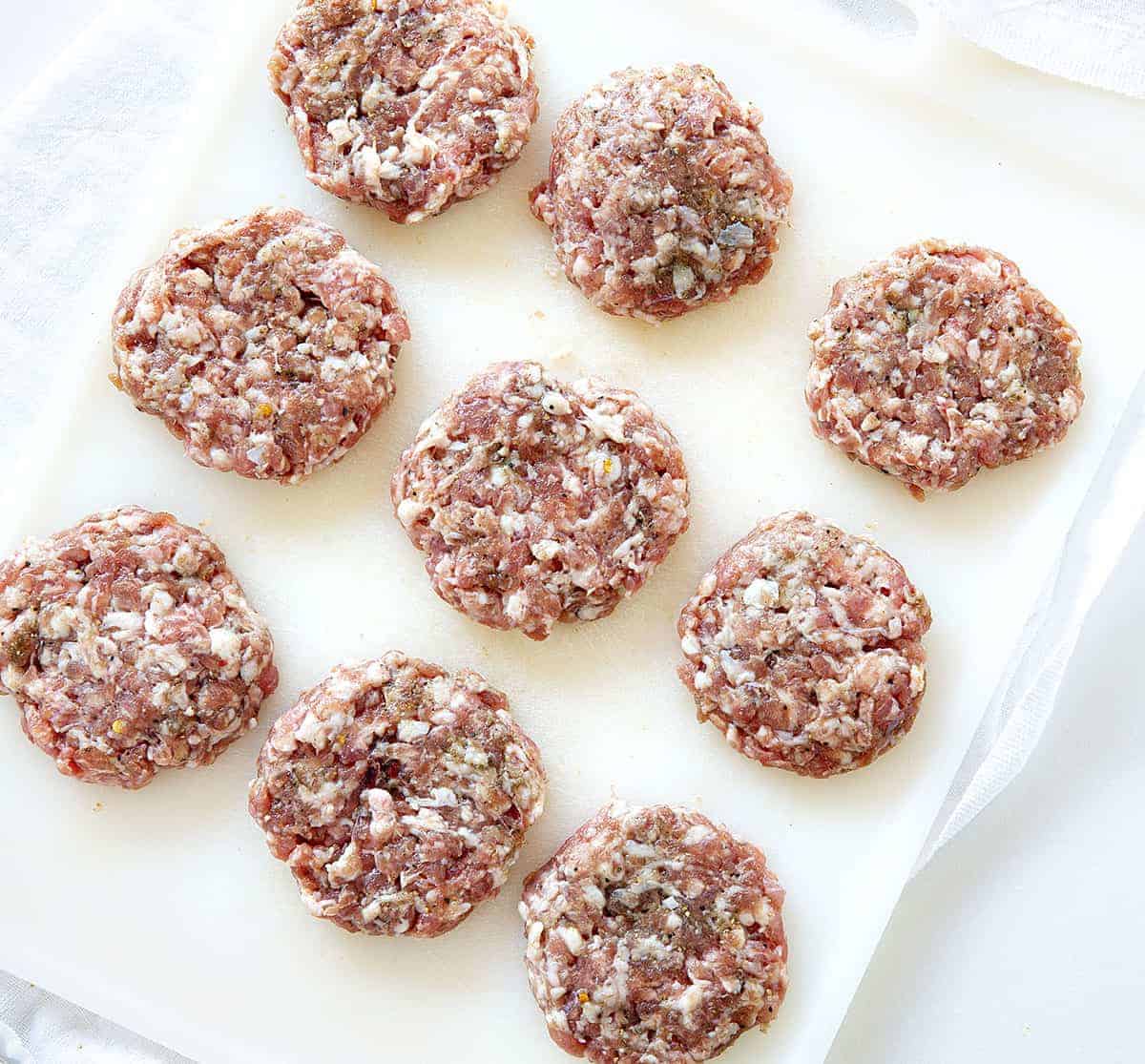 Alternatives to Ground Pork
I used ground pork for this Breakfast Sausage Patties recipe. But, since the flavor is all about the spices, you could definitely use an alternative. You could try ground beef, turkey, or chicken. Ground bison or venison could be an option as well. (You may need to add more fats if using leaner meat, such as bacon fat, eggs, butter, oils, or doing a combination of meats.)

Can I Freeze Leftover Breakfast Sausage Patties?
Yes! I would recommend making a few extra to have on hand for future breakfasts! When you taste how flavorful these sausage patties are, you will not want to waste even one! If stored properly, cooked, frozen Breakfast Sausage Patties are good for up to 4 months!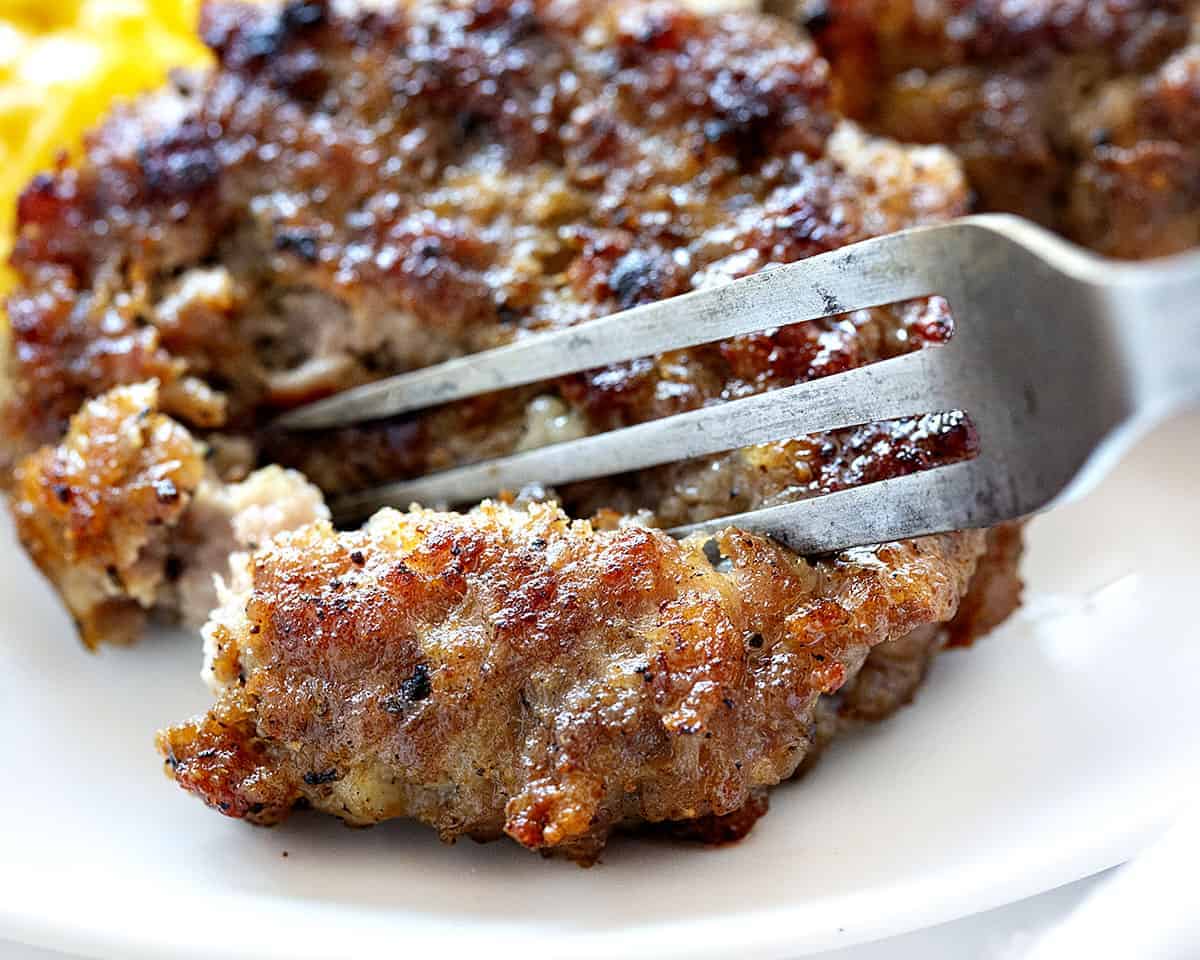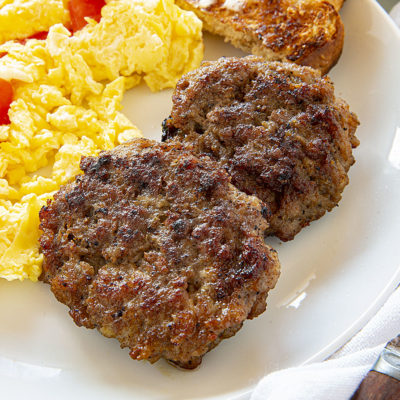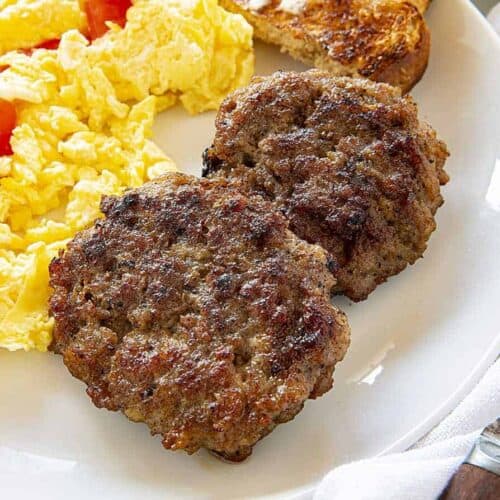 Breakfast Sausage Patties
Filled with flavor and protein, Breakfast Sausage Patties are sure you get your day going on the right foot!
Ingredients
1

teaspoon

dried sage

1

teaspoon

garlic powder

2

teaspoons

kosher salt

1

teaspoon

ground black pepper

¼

teaspoon

dried marjoram

1

tablespoon

brown sugar

¼

teaspoon

crushed red pepper flakes

1

pinch

ground cloves

2

pounds

ground pork
Instructions
In a small, bowl, combine the sage, salt, ground black pepper, marjoram, brown sugar, crushed red pepper, and cloves. Mix well.

Place the pork in a large bowl and add the mixed spices to it. Mix well with your hands and form into patties.

Sautee the patties in a large skillet over medium-high heat for 5 minutes per side, or until internal pork temperature reaches 160 degrees F (73 degrees C).
Did you make this recipe?
Thank you for making my recipe! You took pictures, right? Well go ahead and post them on Instagram! Be sure to mention me @iambaker and use the hashtag #YouAreBaker.