Good Morning Breakfast Smoothie is made with bananas, Greek yogurt, brewed coffee, and honey for a perfect way to make it a good morning! Try my Peanut Butter Banana Smoothie and Easy Smoothies for more delicious smoothie recipes.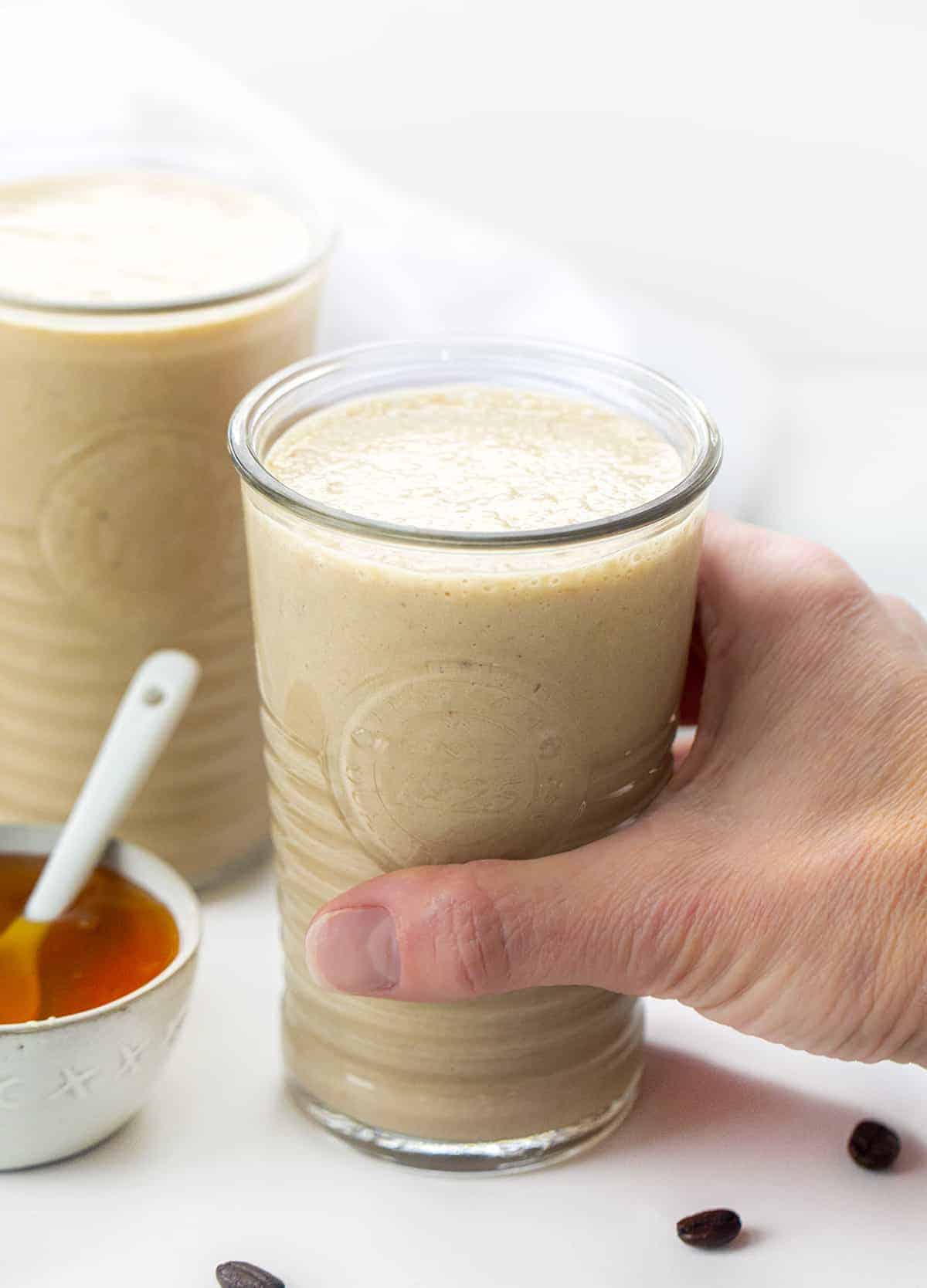 Good Morning Breakfast Smoothie
If you want to start your day off right, this good morning breakfast smoothie is the way to go! It is not only flavorful, especially if you love coffee, but it is also full of health benefits. I will let you know how you can make this smoothie ahead of time and how to store it in the freezer.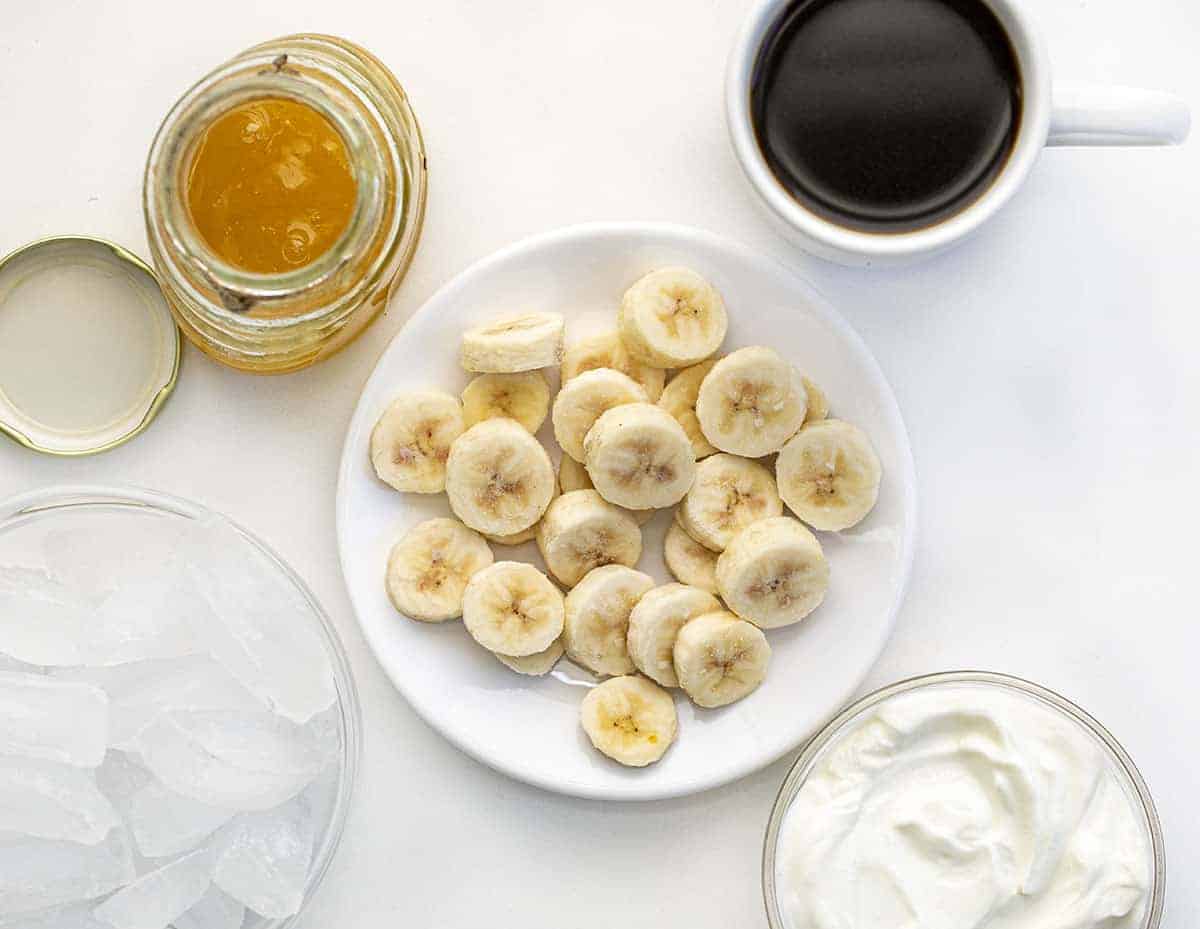 Smoothie Ingredients
Bananas: Bananas are full of health benefits and are one of the most inexpensive fresh fruits you can buy.
Greek Yogurt: Greek yogurt has a higher protein content than other yogurts. But, be careful when you choose yogurt; many times they have lots of added sugar. Look for unsweetened Greek yogurt for the healthiest option. You can use any flavor of yogurt you have on hand as a substitution. 
Coffee: You should use a coffee that you also enjoy drinking. Once your coffee is brewed, set aside about half of a cup to use in this smoothie. Coffee is full of health benefits from improving brain function, boosting your mood, helping burn fat, and lowering the risk of certain types of cancer and Parkinson's disease. You could also use decaffeinated coffee if preferred for many of the same health benefits.
Honey: I recommend using raw honey for the best results. Raw honey has not been heated or pasteurized and contains a range of benefits from anti-oxidants to anti-viral to anti-bacterial properties. It can even be soothing for burns and wounds. Plus, it's nice to support your local honey producers.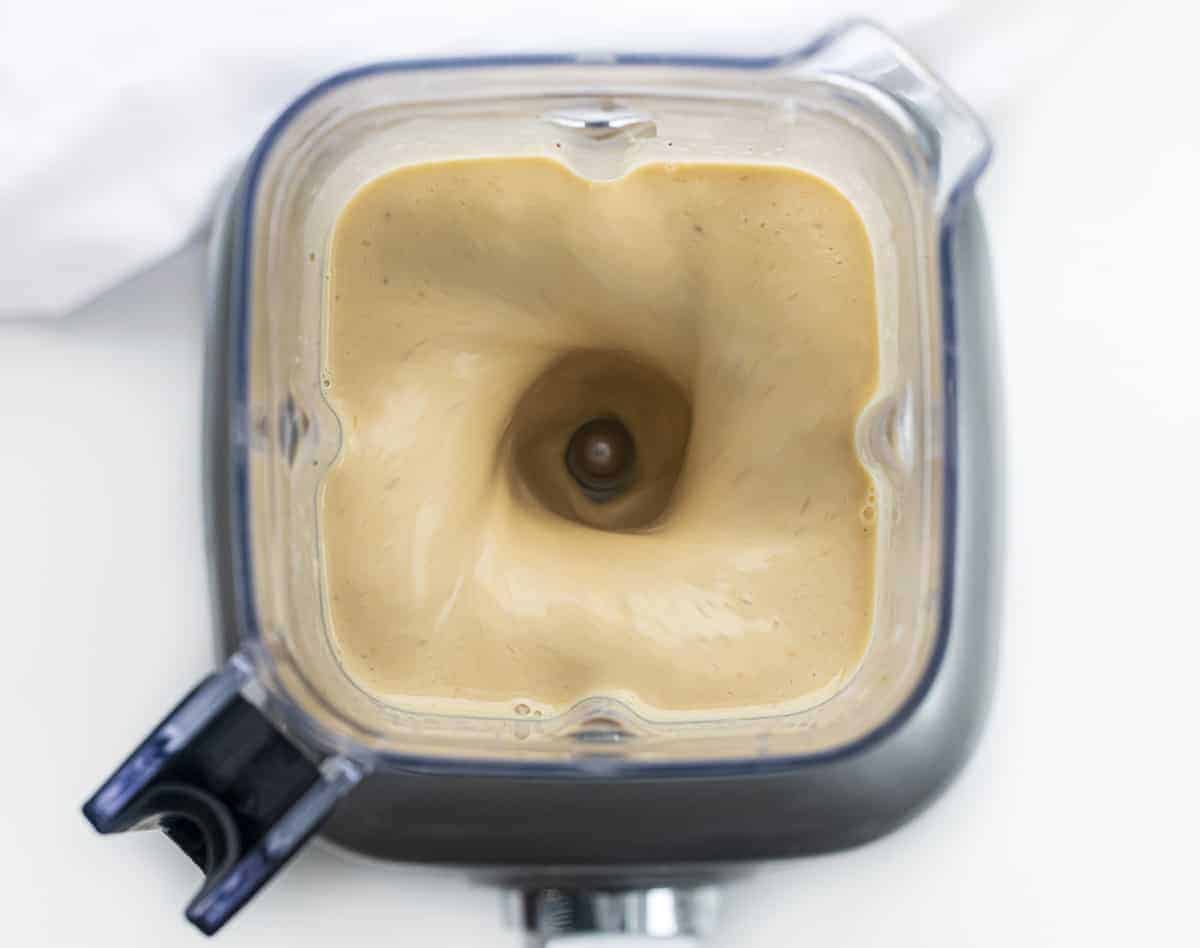 Can I Make this Smoothie Ahead of Time?
Yes! Once you have blended the smoothie, it will last in the refrigerator for up to two days. Be sure the container is filled all the way to the top before being sealed. If air gets in the smoothie, it will make the smoothie less nutritious.
Can I Freeze Smoothies?
Sure! Another way to make smoothies ahead of time is to freeze the mixture. It can be frozen in a freezer-safe container or in an ice cube tray. If using an ice cube tray, fill each cup of the tray with an equal amount of the smoothie. Then, store it in the freezer for up to 2 months.
When you are craving a smoothie, add a few of the smoothie cubes to a jar or glass with a lid. Place in the refrigerator to thaw and shake it up when ready to drink it! You can also add the frozen cubes to your blender for a quick way to make a smoothie on those mornings you may feel rushed.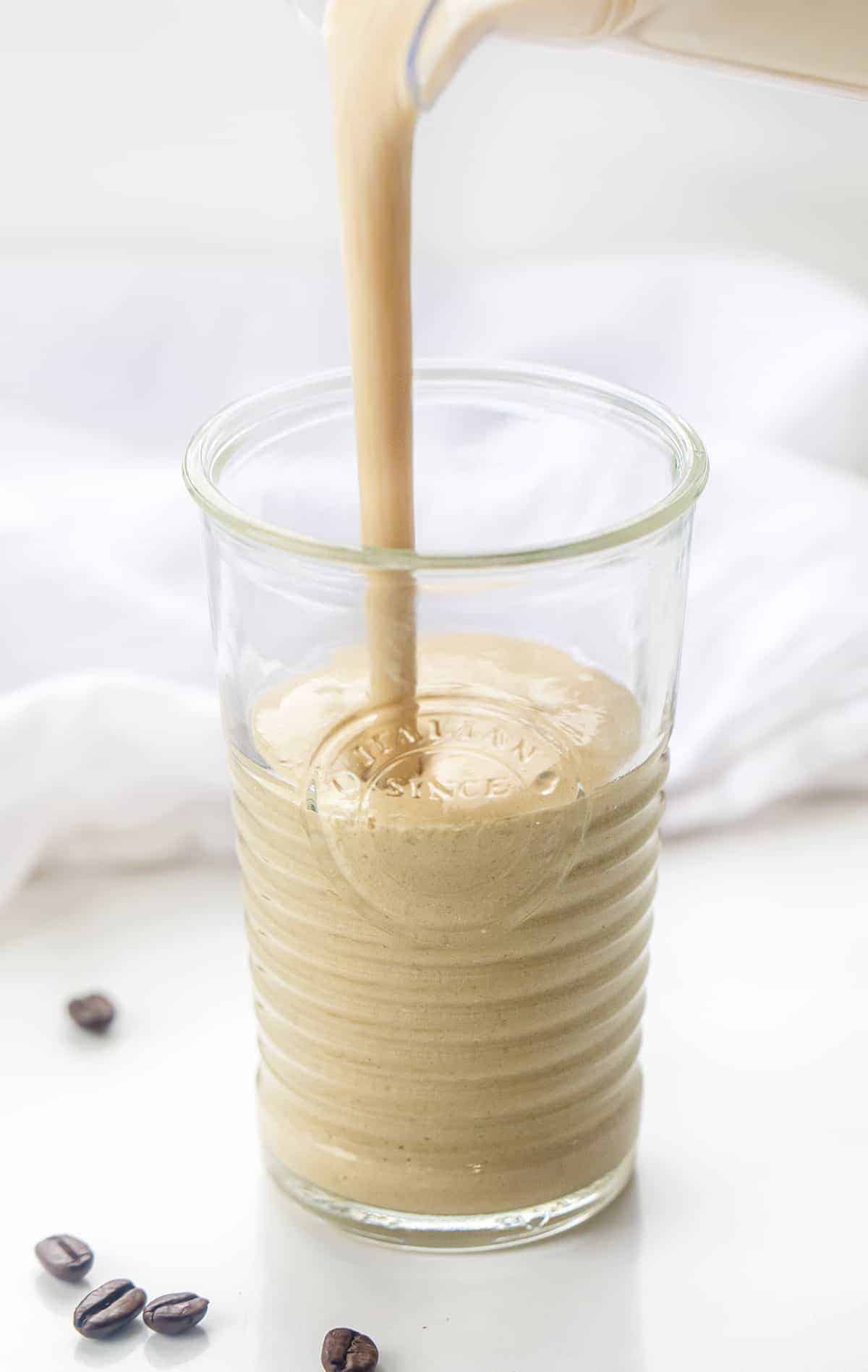 Can I Make a Smoothie Without Using Ice?
Yes, it is possible to enjoy this smoothie without using ice. If that is your preference, simply use frozen bananas and yogurt. In addition, you could also serve the smoothie in a chilled glass. The smoothie may have a slightly different consistency than when made with ice, but it will still be delicious!
They love it, but I have to tell you, I've been grabbing a pre-made bag and enjoying a smoothie instead of sweets. It's been a game changer and I'm actually losing weight!
Green Smoothie is a healthy smoothie made with both fruits and vegetables that is full of vitamins, minerals, and nutrients. Here are a few more Easy Smoothie Recipes you may want to add to your list of smoothies. Green Smoothie This green smoothie is full of health benefits that make it perfect for any time…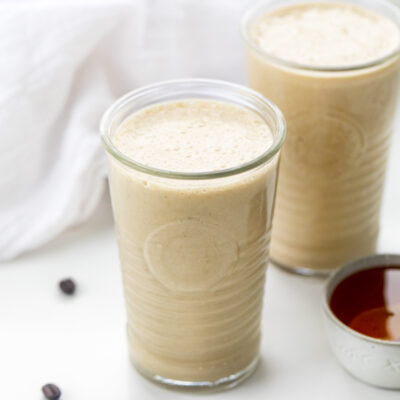 Good Morning Breakfast Smoothie
Good Morning Breakfast Smoothie is made with bananas, Greek yogurt, brewed coffee, and honey for a perfect way to make it a good morning!
Ingredients
2

large

bananas,

sliced and frozen

½

cup

(142.5 g) Greek yogurt

½

cup

(118 g) brewed coffee

2

tablespoons

honey

½

cup

ice
Instructions
Place the bananas, yogurt, coffee, and honey in a blender or food processor and blend until thick and smooth. Add more ice and/or water if too thick for your liking.

Pour into glasses and drizzle with a little extra honey if desired. Serve and enjoy!
Did you make this recipe?
Thank you for making my recipe! You took pictures, right? Well go ahead and post them on Instagram! Be sure to mention me @iambaker and use the hashtag #YouAreBaker.