Is there anything better than brownies and chocolate chip cookie covered in decadent chocolate syrup? This (surprisingly easy!) Brownie Cookie Dough Cake is sure to be a show-stopper!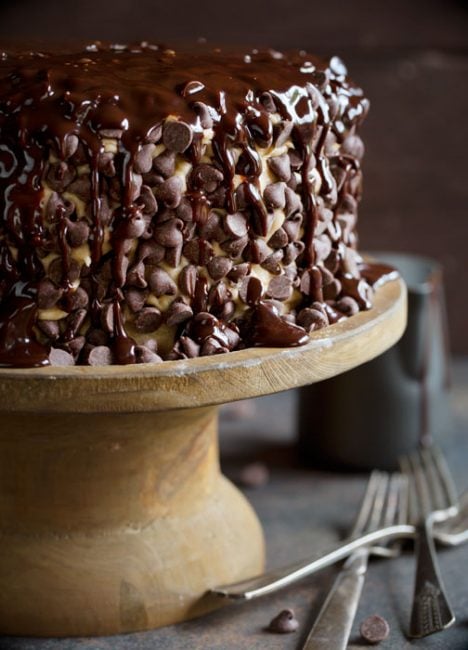 To make this cake you will need:
2 boxes of Brownie Mix (or you can triple this homemade brownie recipe)
cookie dough frosting (below)

MY LATEST VIDEOS
4 cups chocolate chips (can be milk or semi-sweet chocolate)
1 cup mini chocolate chips
small offset spatula
cake stand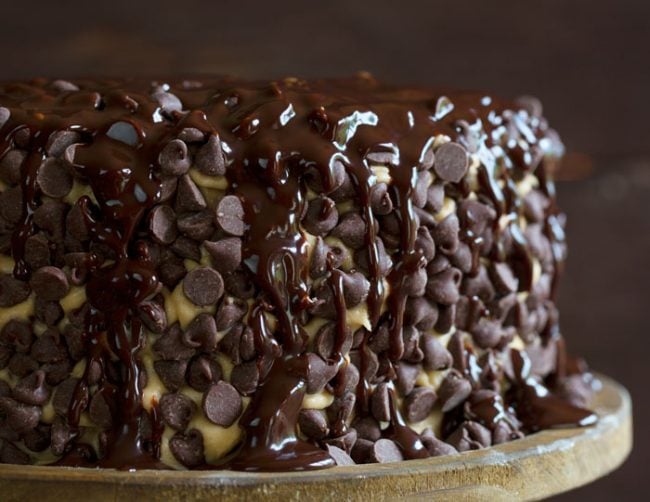 Begin by preparing brownie mixes according to box directions. Place 2 cups of brownie batter into each 8-inch round cake pan, three pans total. (To prepare the pans I generously coated them with GOOP, then placed a parchment circle in the bottom, then added more GOOP.)
Allow brownies to cool then remove from pan.
While brownie is baking, prepare Cookie Dough Frosting.
To assemble cake:
Place 1 layer of brownie on the cake stand. Cover with about 1/2 cup of cookie dough frosting using a small offset spatula. Sprinkle 1/2 cup of mini chocolate chips on top. Add next layer of brownie, cover with 1/2 cup cookie dough frosting, then 1/2 cup mini chocolate chips. Place the final layer of brownie on top and cover the entire cake with remaining cookie dough frosting.
Now press chocolate chips into the sides and top of cake. Fill in as much as possible.
Drizzle 1 cup of chocolate syrup (you can also use chocolate ganache) over entire cake. Chill until ready to serve.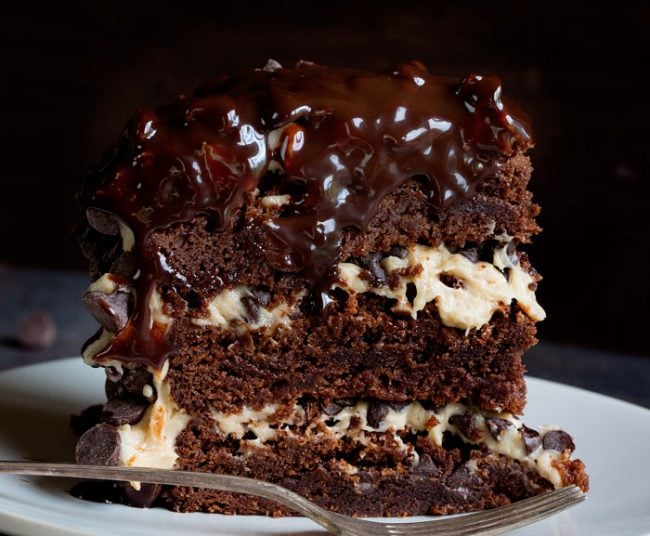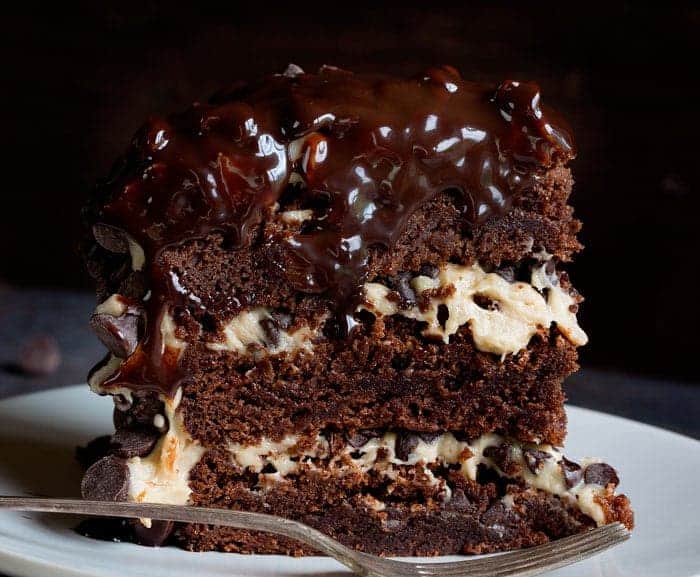 Here is a video on how I made this cake:
So what did the family think??? It is AMAZING. So decadent. So delicious. And SO EASY! You will be thrilled with how this cake tastes!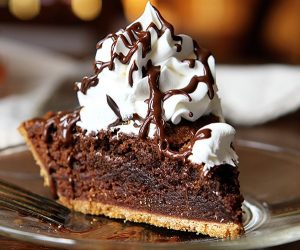 Be sure to check out my ORIGINAL RECIPE Brownie Pie too! (If you see this recipe elsewhere, it was inspired by mine!)