This delicious, quick, and easy Cookie Dough Frosting is a fantastic way to indulge your cookie cravings!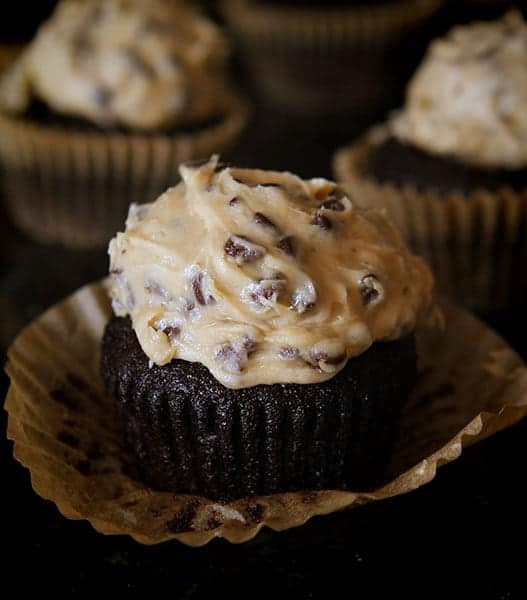 I happened upon this recipe by accident, but as the saying goes, it was a happy accident!
This Creamy Cookie Dough frosting is the texture of silk and completely melts in your mouth. And because it is so fast, you can quench any chocolate chip cookie craving is just moments!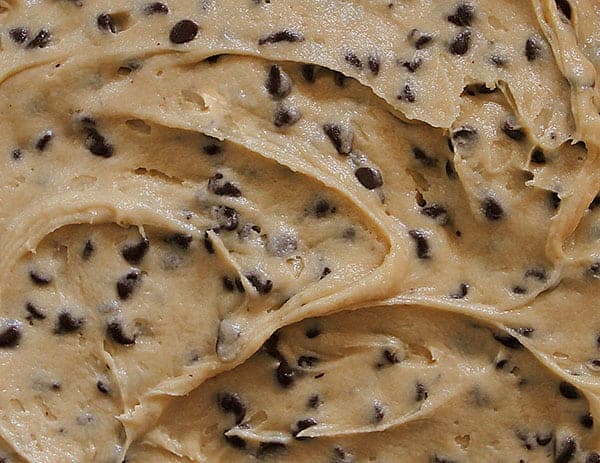 Slightly modified from allrecipes.com.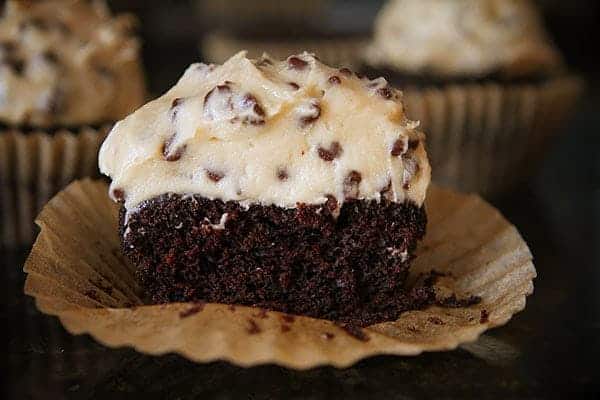 Tips & Tricks:
You will see that I wrote 16 tablespoons in the recipe.  As annoying as that is, I found that I liked the texture better when the milk was very slowly incorporated.  You can certainly just add in 1 cup of milk.
I used far more milk than the original recipe suggested.  The reason I did this is because the frosting was being used in a layer cake and it was far too hard to spread as-is.  So I doubled the milk to achieve a much creamier and smoother frosting. I highly recommend that for use on cakes.  If you just want to put a big dollop on a cupcake, try halving the milk and seeing if you prefer that consistency.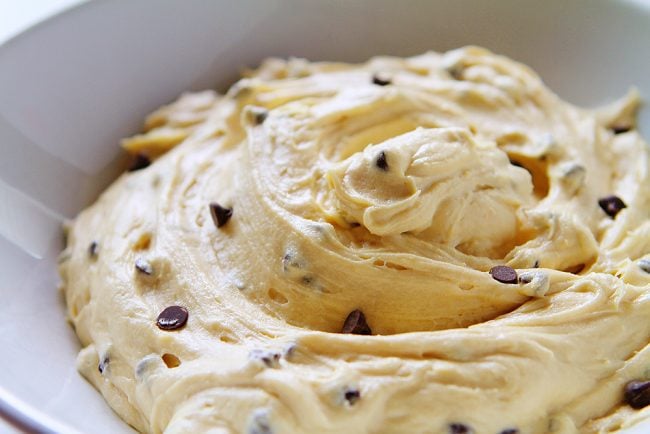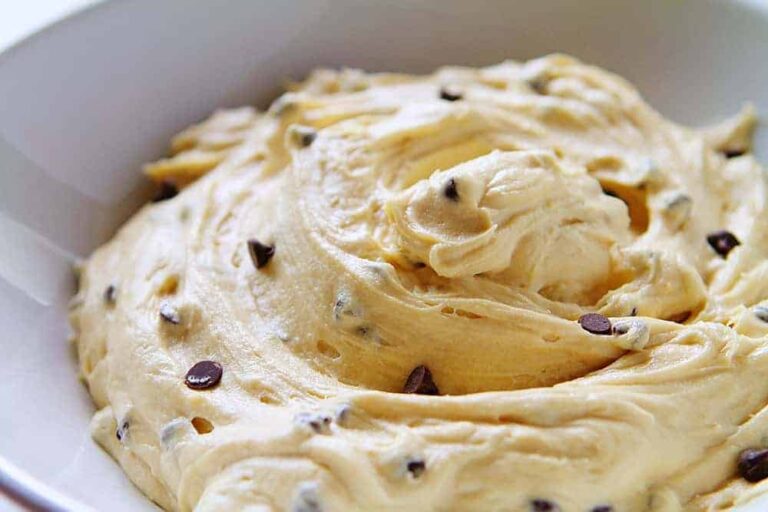 I prefer semi-sweet (or even bittersweet) chocolate chips in this frosting.  The slightly bitter chocolate compliments the sweet cookie dough quite nicely.
I used a Easiest Chocolate Cupcake recipe to test out my frosting on.
It was a match made in heaven of course!
*******
Be sure to check out how I used this fabulous recipe in a Chocolate Cookie Dough Sandwich Cookie!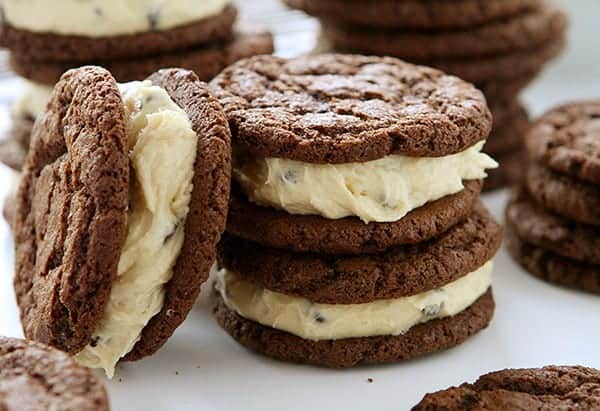 UPDATE:
A few folks complained about the "raw" flour in this recipe. After doing extensive research I have concluded that this is not something I consider a risk to my family. You will, of course, want to make your own best-educated choice. As this author states, "But if I know that my flour is not recalled, then there is no specific reason to believe that the flour is not OK to eat raw." Yes, it's OK to Eat Raw Flour