Making a surprise-inside cake can be easy AND fun! While I love a good surprise-inside, the hearts of the outside of the cake are my favorite part!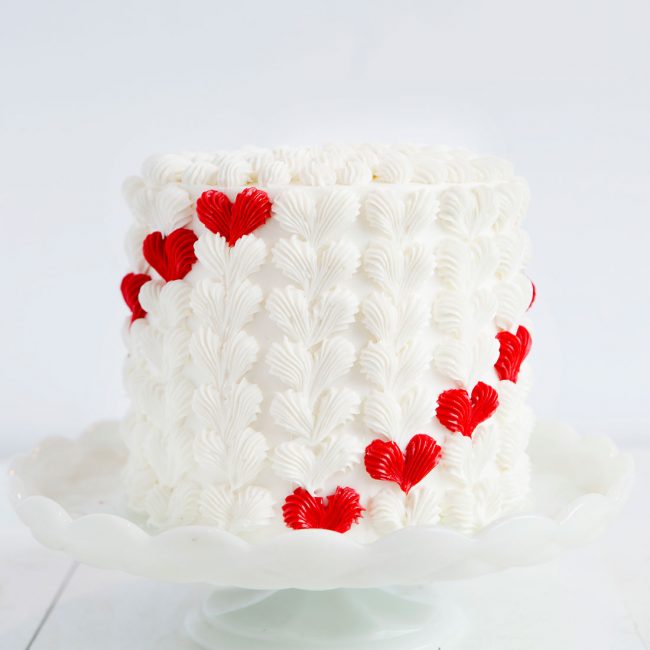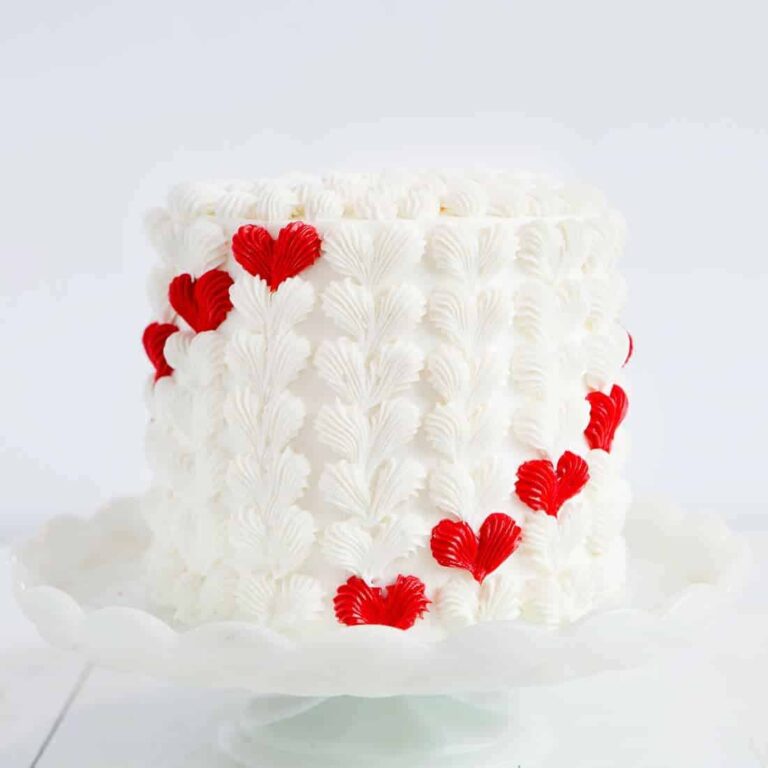 To do the buttercream decoration on this heart surprise inside cake you will need:
McCormick® red food color (about 1/2 to 1 teaspoon for a deep red)
cake stand
piping bags
#32 tip (2 tips would work best)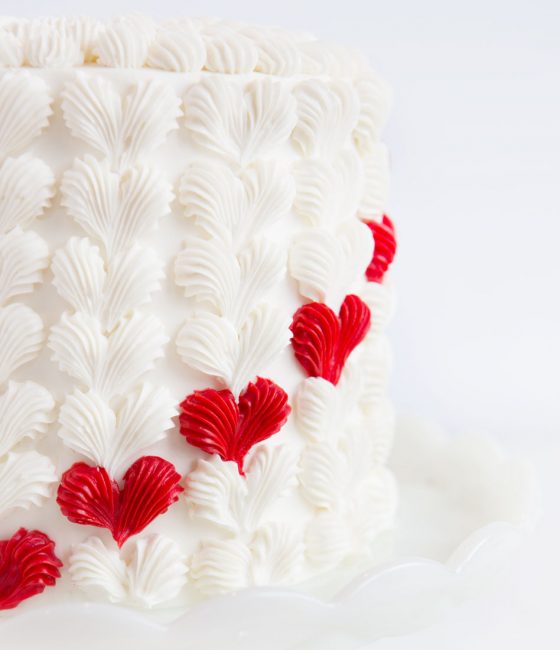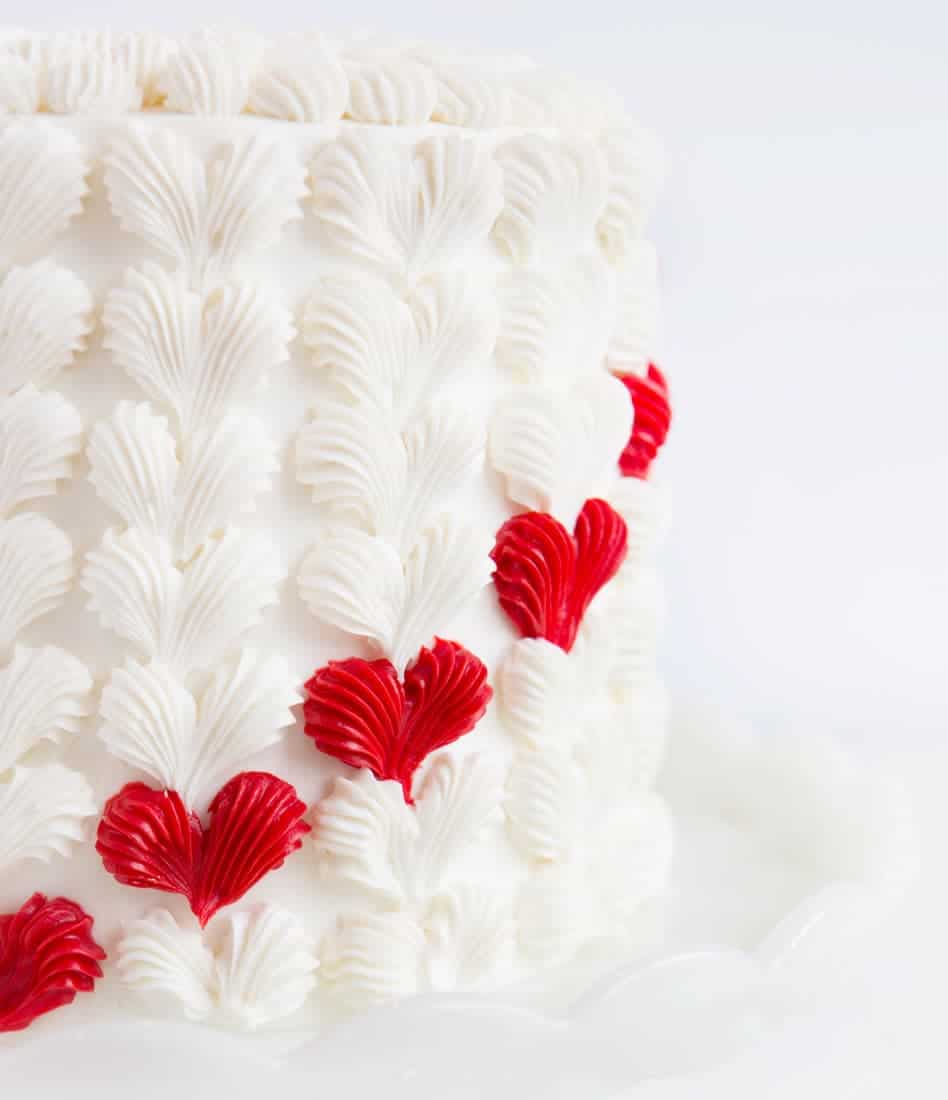 Begin by preparing your buttercream frosting. The recipe posted above makes roughly 4 cups and you will need all of it to cover this cake.
Cover cake in a crumb coat. Allow to set for chill for at least 15 minutes.
(if necessary) Cover cake in a final coat of frosting.
Set aside 1/2 cup of frosting and tint it red. Once mixed, place frosting in a pastry bag and set aside.
Put remaining frosting into pastry bags.
Place a #32 tip in a pastry bag and then drop in vanilla frosting.
Place a #32 tip in a pastry bag and drop in red frosting.
Press the bench scraper gently into the side of the cake creating a guideline. Do this once, then pipe out a line of the hearts. To pipe out a heart, start with your white frosting, hold the tip just to the left of the line at the top of the cake, then apply pressure and pull down and towards the line. (Just think heart shape) Repeat with tip just to the right of the line. You have now piped a heart. Continue down the line. For the very last heart, switch to your read frosting.
Hold up bench scraper and make another guideline. Repeat with the white frosting at the top but this time, instead of the last heart being red, you will make it the SECOND to last heart.
Every time you start a new line, you will go up a spot in where the red heart lies. When you reach the top of the line, just start over at the bottom.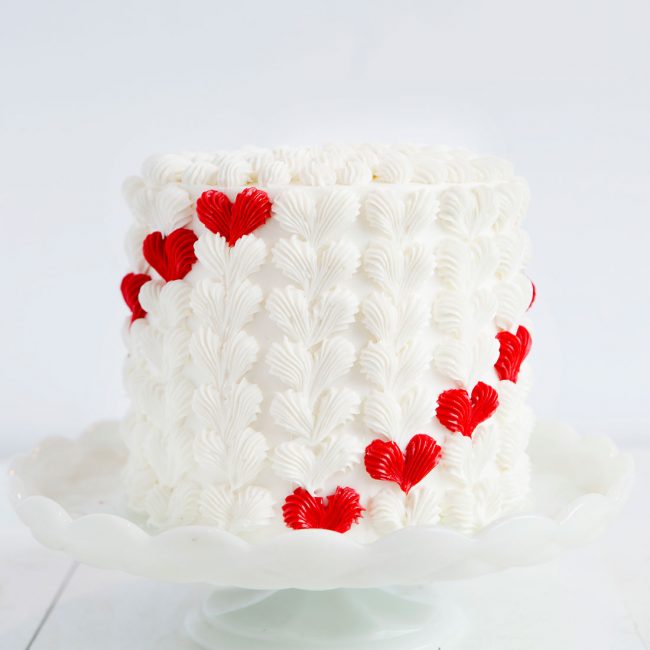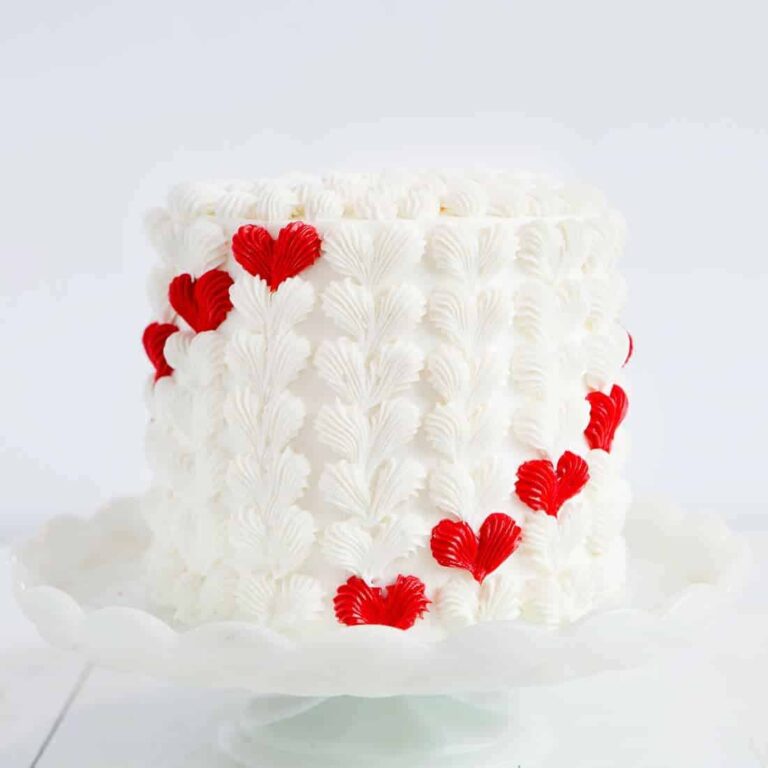 You will go around the entire cake.
For the top, just start at the outer edge, apply pressure to the white buttercream, and push down and towards the center of the cake. Continue around the entire cake and then start on the next row, making sure to overlap the bottom of the previous row.
End with a dollop in the center.
But that's not all… I also made this cake a Surprise-Inside® cake!!!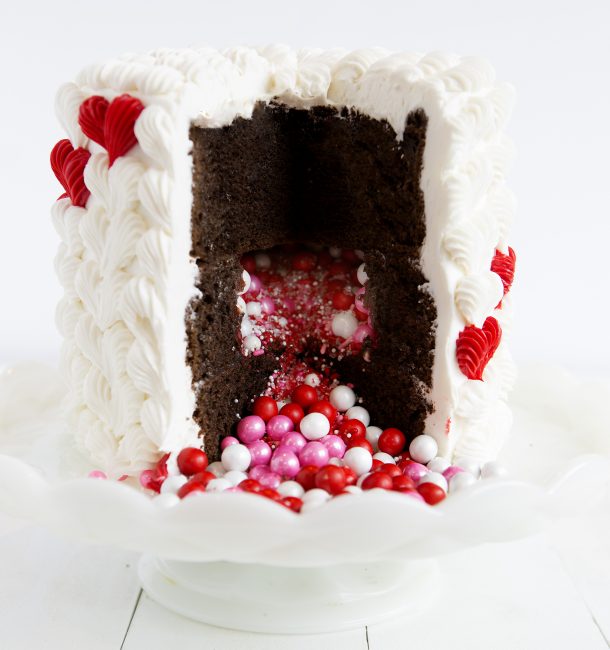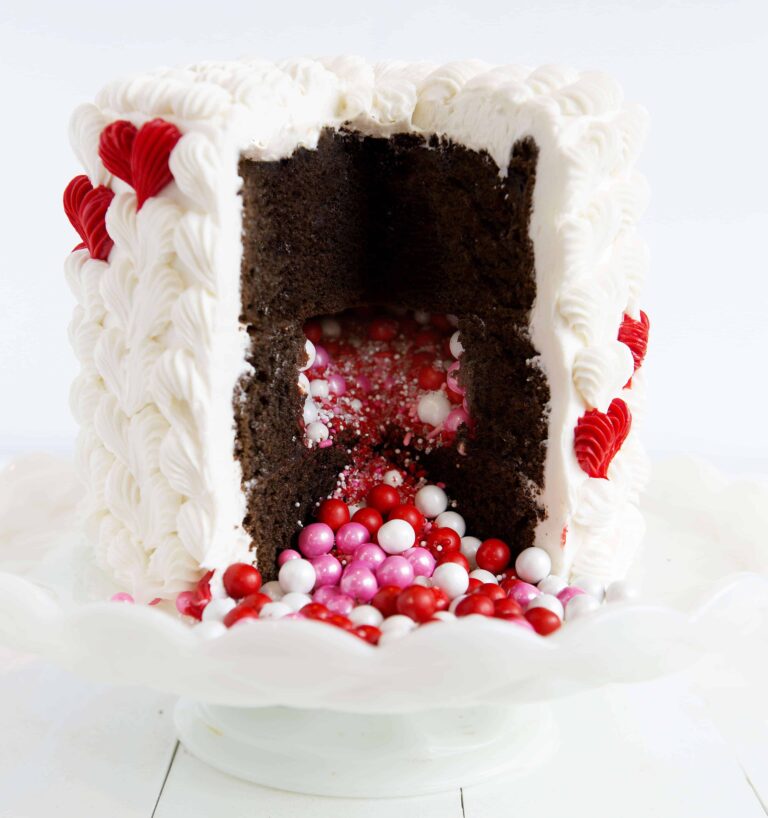 To make this design, you can see how to made it LIVE on facebook. Or, you can simply follow this detailed surprise-inside cake tutorial.
Here is a quick video from that LIVE broadcast.

For the inside, I just used a combination of sixlets, jimmies, candy pearls, sprinkles, and sanding sugar.
This cake is EASY and FUN and a wonderful way to surprise your loved ones!!