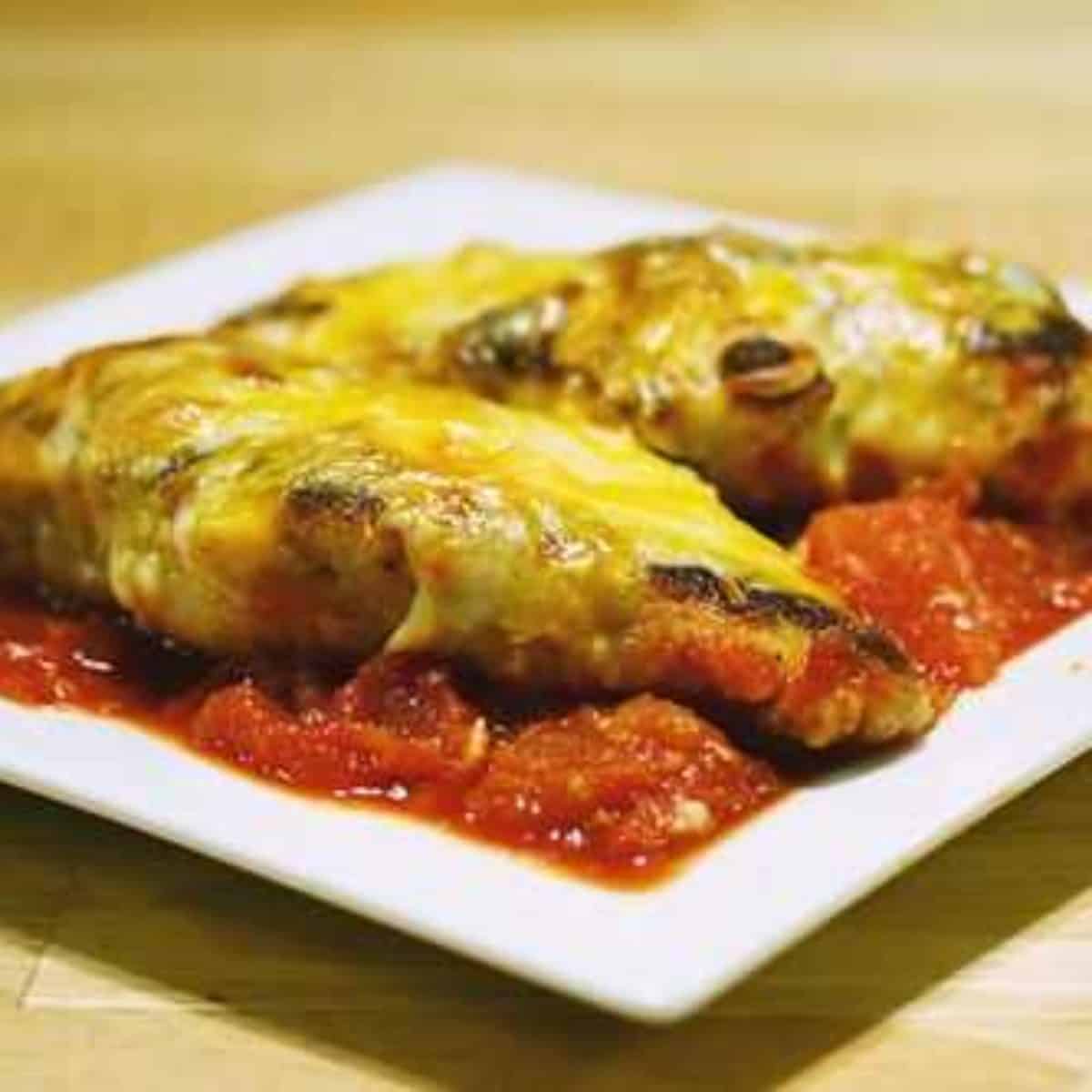 Chicken Parmesan
It was soooo good! I used this recipe as a base.
Ingredients
2

eggs

beaten

1

cup

grated Parmesan cheese

7

ounces

seasoned bread crumbs

6

skinless

boneless chicken breast halves

1

tablespoon

vegetable oil

12

ounces

pasta sauce

6

slices

Monterey Jack cheese
Instructions
Preheat oven to 375 degrees F

Pour beaten eggs into a shallow dish or bowl. In another bowl, mix together the grated Parmesan cheese and bread crumbs.

Dip raw chicken breasts into beaten egg, then into bread crumb mixture to coat.

In a large skillet, heat oil over medium high heat.

Add coated chicken and saute for about 8 to 10 minutes each side, or until chicken is cooked through and juices run clear.

Pour tomato sauce into a lightly greased 9x13 inch baking dish.

Add chicken, then place a slice of Monterey Jack cheese over each breast, and bake in the preheated oven for 20 minutes or until cheese is completely melted.
Did you make this recipe?
Thank you for making my recipe! You took pictures, right? Well go ahead and post them on Instagram! Be sure to mention me @iambaker and use the hashtag #YouAreBaker.
The other night my kids were I were playing Word World on the computer and I heard a loud boom.  I looked out the window and saw a huge fire coming from the old school house across the field from us.
So, being the totally normal and sane mom that I am, I quick got the kids all bundled up in coats and shoes and grabbed my camera and rushed right to the fire.
After our 5 minute walk over there (by way of a field, over a barbed wire fence, through thick trees and brush) we came upon this.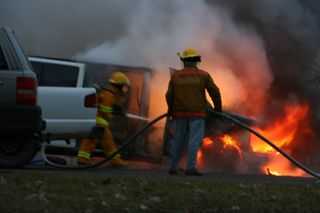 A van had exploded in the middle of an apartment building parking lot!
*Please forgive my horribly blurry and out of focus and poorly lit pictures.  I was holding a baby (and sometimes a three year old) and trying to stay out of the way all while still being a nosy lady with a camera.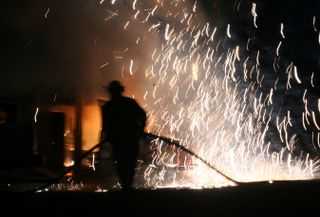 This was when they aimed the hose right at the engine of the van.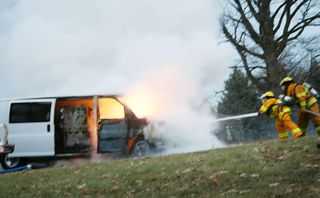 (I seriously did not get one single picture that wasn't blurry)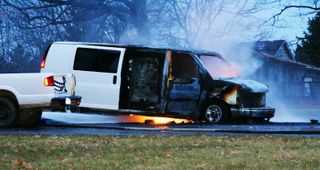 We left after about 20 minutes… they had still not gotten the fire out.  But I had left dinner in the oven… so I figured it would be best to not have two fires in our neighborhood in one night!
*****************************************************************************************************************
Speaking of dinner… I tried a new recipe and just had to share it with you.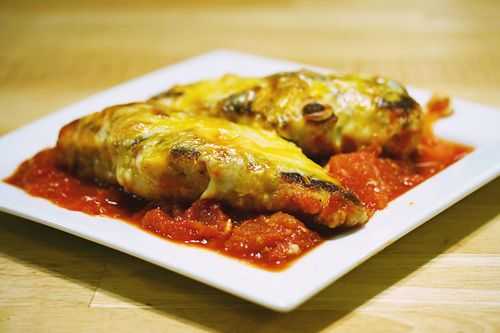 Glorious Chicken Parmesan.
It was soooo good!  I used this recipe as a base.
For the oil I used sun dried tomato infused extra virgin olive oil (with organic tomatoes from our garden), Italian seasoned bread crumbs, and 1 tbsp. ground red pepper.  (that's a lot I know)
For the tomato sauce I used some of our organic canned whole tomatoes and just added a can of organic tomato paste to thicken it up.
The breading was crispy and flavorful, the sauce tasted fresh and savory, and the chicken was moist and distinctively delectable.
Plus… it was FAST and easy!!