I made a mini-resolution to myself.  Start getting real on my blog.
Which is weird because no one told me to stop being real, but I have been slowly morphing into "safe" mode.  Just get by.  Don't ruffle feathers.  Not consciously mind you, I think it was a subconscious act of preservation.  Blogging ain't for the weak ya'all.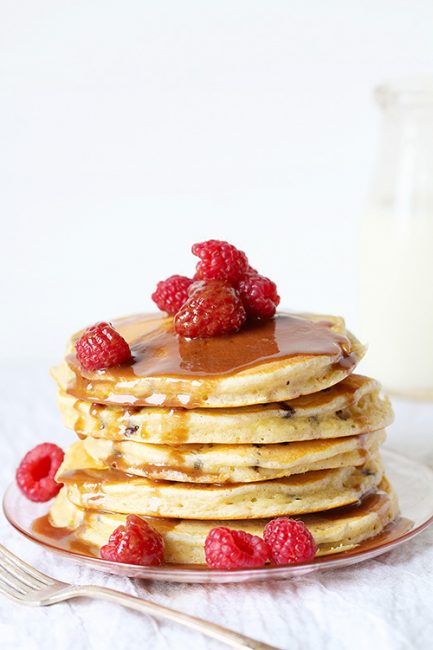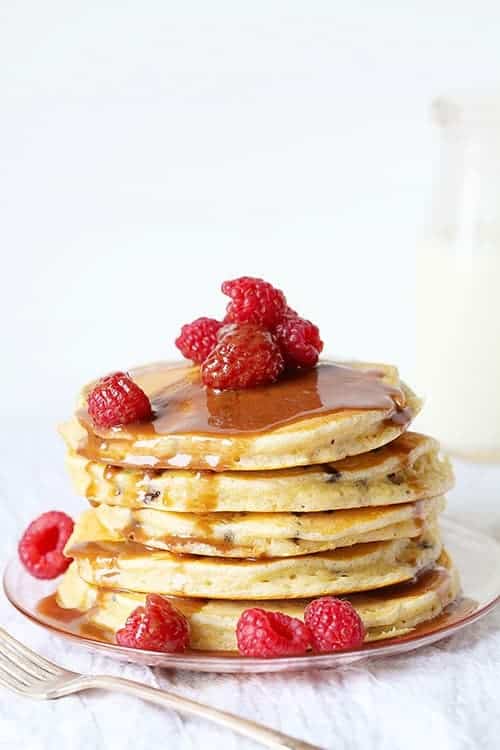 So I normally wouldn't post this recipe.  It's just too… indulgent.  Too weird.  I mean… chocolate buttery sugary GLAZE poured over chocolate pancakes?
Insanity.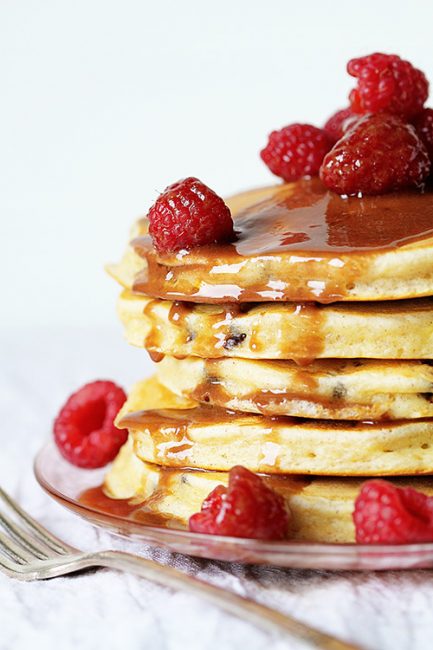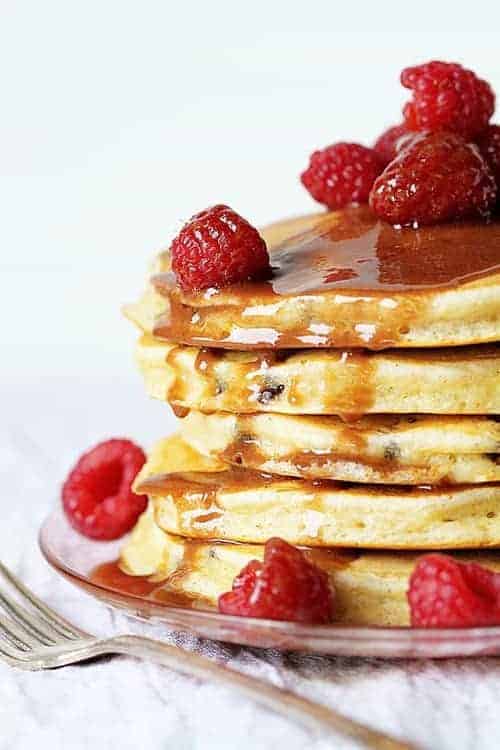 But my all time favorite way to eat pancakes is with butter.  Lots and lots of butter.  Syrup I can give or take… but butter is a must.
So, I melted some butter.  Added some chocolate chips.  Then some sugar.
And it was sweet and fabulous.  But I needed a hint of bitter in there, to heighten the sweetness of the glaze even more, so I added raspberries.
Perfection.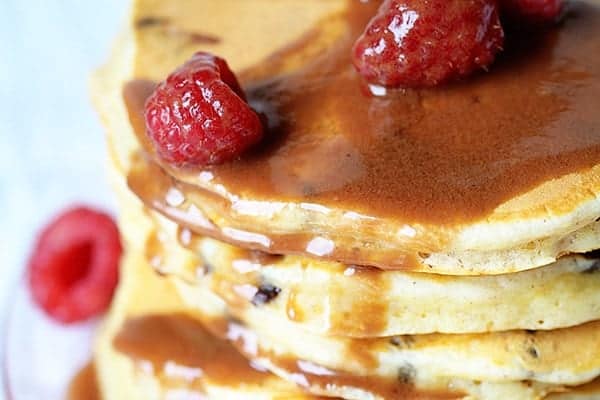 I have not specified the fruit in this recipe at all, but I highly recommend adding something with a bit of acidity in it, or at the very least a fruit with a little tang.  Oranges would be ah-mazing, lemon, some apples, some blueberries or blackberries.  You can really (and you really should) test to your hearts content.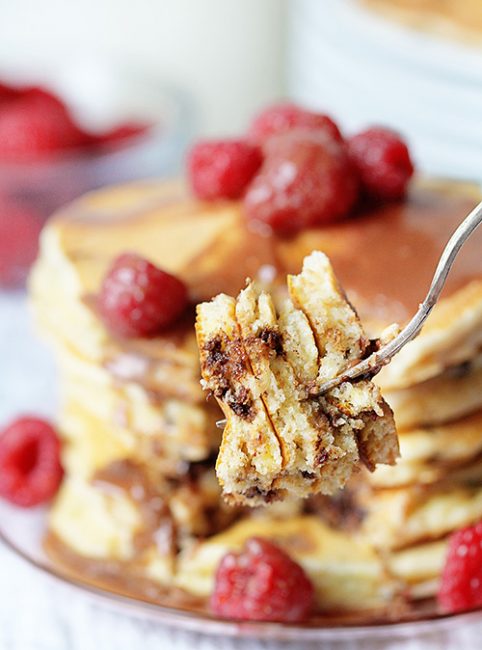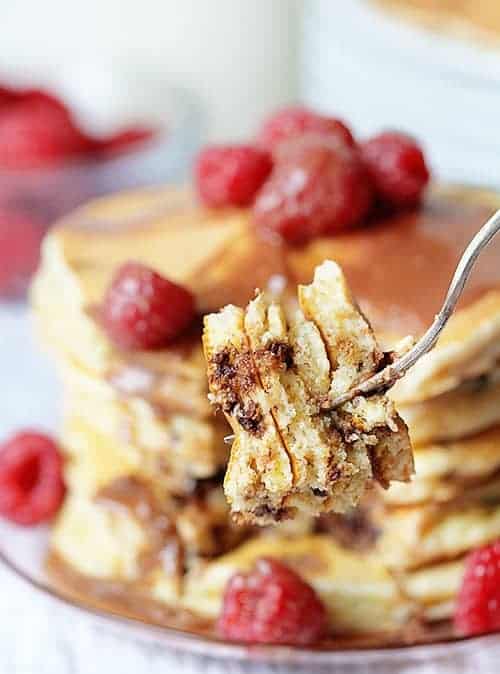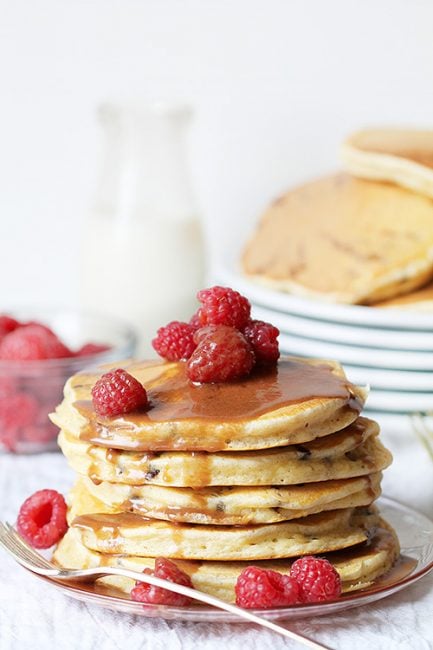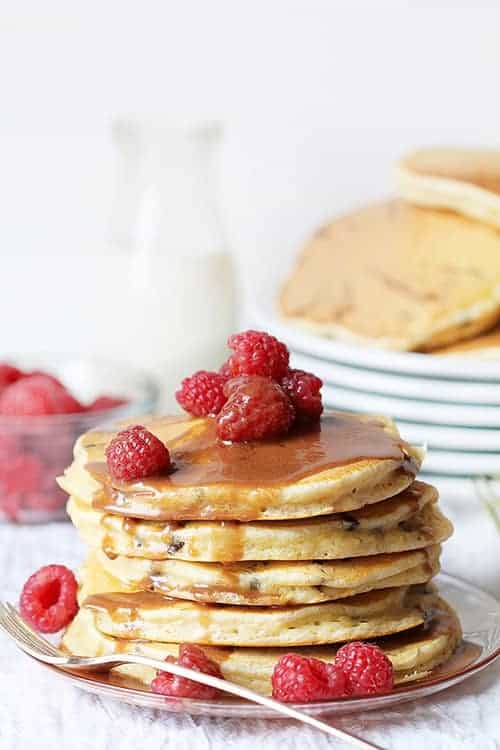 I prefer my chocolate chip pancakes to have less chocolate chips.  Sounds weird, but I love pancakes so much, I like to be able to taste them!  When you have too many chocolate chips the only thing you can taste is chocolate.  (I know, I know, it's like I have lost my mind.)
The glaze for these pancakes is really, really focused on the butter flavor.  There is that hint of chocolate and sweet, but (as I mentioned above) really wanted to make sure the buttery deliciousness I crave was dominant.  If you wanted to use syrup instead that would work great too!