These chocolate chip cookies will rival any chocolate chip cookie recipe~ they are soft and full of buttery chocolate deliciousness!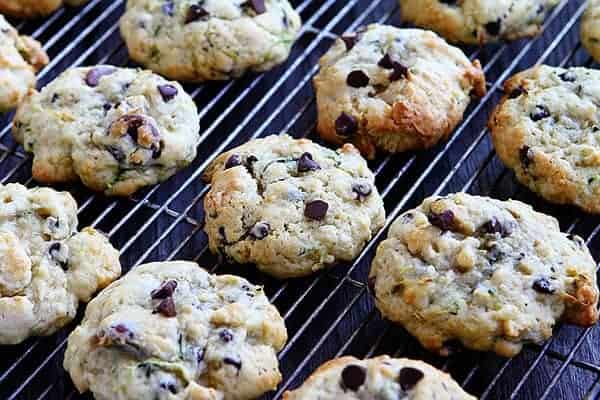 We have been blessed with a very healthy zucchini crop this year and I am taking full advantage! Zucchini is going in everything. Even chocolate chip cookies!
And it just so happens that these are one of the best cookies I have had… even including recipes that do not include zucchini! (I happen to have a Ney York Times rated BEST Chocolate Chip Cookie recipe on my blog, so I know what I am talking about.)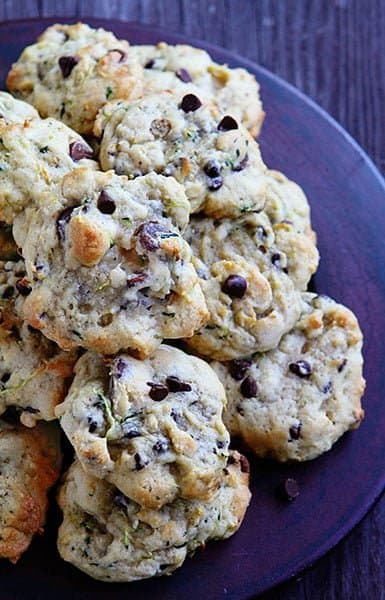 Recipe adapted from food.com.
Tips for success:
You will see that the cookie dough mixture is very dry prior to adding the zucchini. This is exactly how it should look. The zucchini will 'sweat' a great deal of liquid into the dough and this is one reason that I like to chill the dough for at least one hour. It really gives a chance for the dough and the flavors to come together nicely.
I grate my zucchini as fine as my grater will allow and I keep the peeling on. This is just a preference as I happen to like to see the green flecks throughout. Before adding the grated zucchini to the dough I will hold it in my hand and squeeze out excess liquid… but not all of it. The liquid in the zucchini is what helps this dough come together.
I did prefer these cookies slightly under-done. The edges were just barely golden and the center was not quite done when I removed them from the oven at 10 minutes. I preferred a ooey-gooey center vs. the cake like texture when they are cooked completely.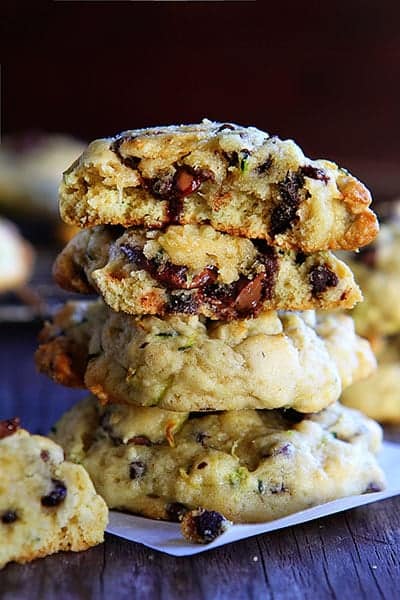 For this batch of zucchini chocolate chip cookies, I mixed things up a bit and used 1 cup of semi-sweet chips and 1 cup of milk chocolate chips. Both versions of the recipe are fabulous!