Every now and then, I feel like acting as if I am classy. (Be advised, it took everything in me to not write classy with a k.  Just a testament to the fact that classy, I am not.)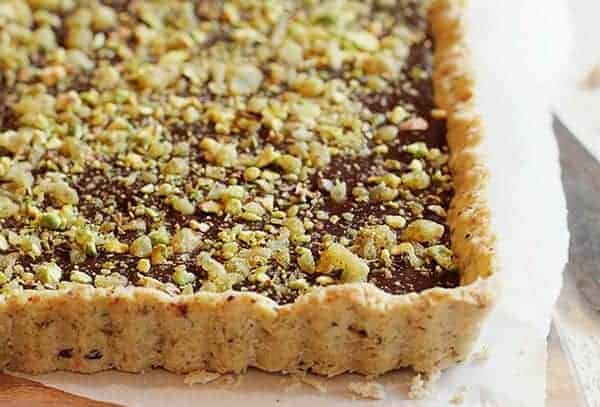 Not through what I wear or say or do, but with cuisine.
More specifically, dessert.
My first choice in dessert is usually cake. I mean donuts.  I mean frosting.
I mean all of the above.  Someone please make me a glazed donut cake covered in frosting. #newblogpost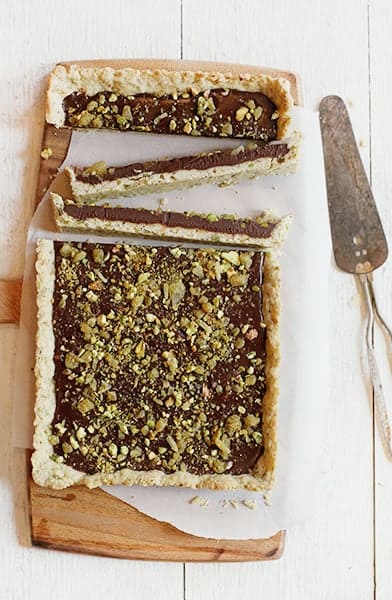 Wait!  I am acting classy.  So a frosting covered donut cake simply will not do.
But this, this will be perfect.
A decadent chocolate ganche poured into a buttery pistachio tart and sprinkled with crystalized ginger.
Flavors that compliment each other in a refined way.  A firm ganche (due to the lesser amount of cream) that holds up in the crust but melts into a fudgey pool of chocolate in your mouth.
The pistachio adds a distinctively salty and nutty kick to the chocolate.
That ginger though… that is what puts this dessert over the top.  Such a fantastic burst of earthy sugary spiciness!
Recipe shared with permission from McCormick.com.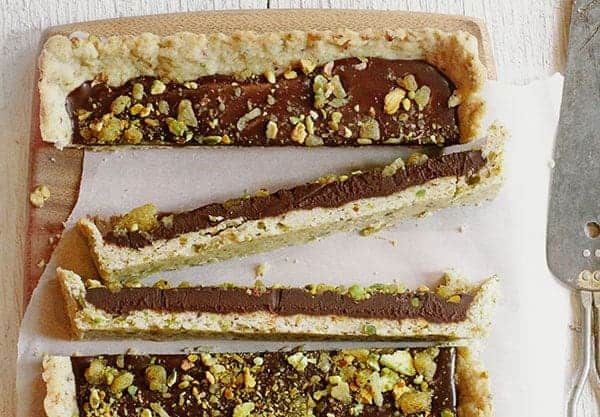 It was an absolute delight to create this Chocolate Pistachio and Ginger Tart with McCormick. Thank you so, so much for supporting the brands that support this blog. I only work with the best, and am thankful that McCormick is willing to partner with me! <3