I had no intention of sharing this cake.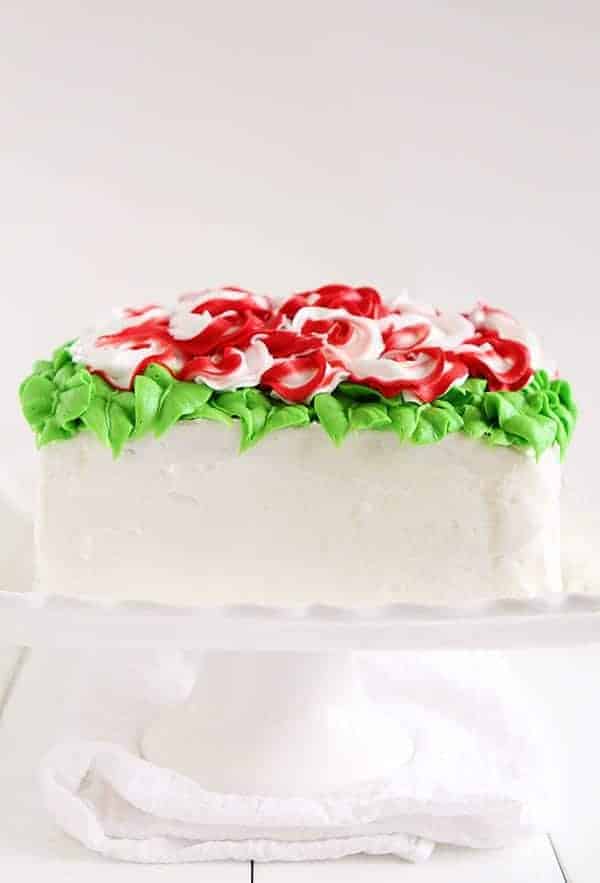 Everything that could go wrong, did.
The multi-colored roses are oddly resembling a pile of mush.  The touch of green leaves is a more of a massive green undergrowth and has a life of its own.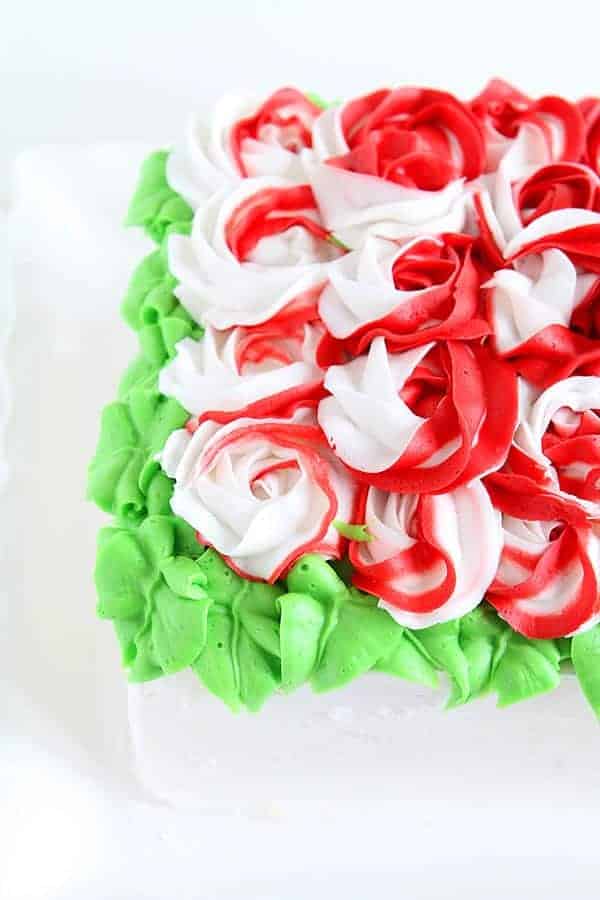 And the inside… well.  Lets just say that was not my best work.
Its completely tilted over.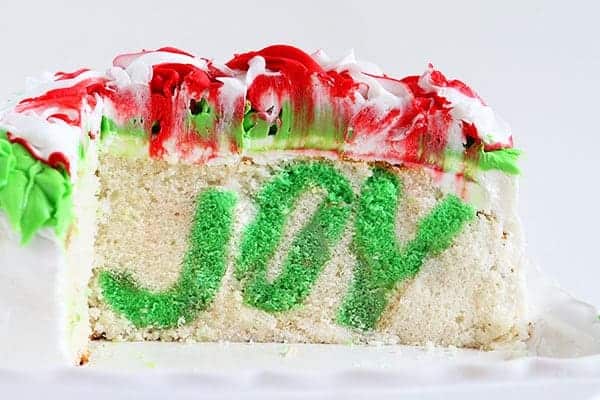 Why on earth would it do that?  Maybe because I used the wrong cookie cutters when preparing my cake and they were too tall for the pan so I had to improvise and create a "wall" around the cake with parchment so when I poured the extra batter over the letters it wouldn't spill out the sides which didn't really work and the batter did spill out on all sides resembling a square mushroom that took 70 minutes to bake and ITS CROOKED.
CROOKED!
This cake that I spent many hours dreaming about and baking and decorating was a total failure.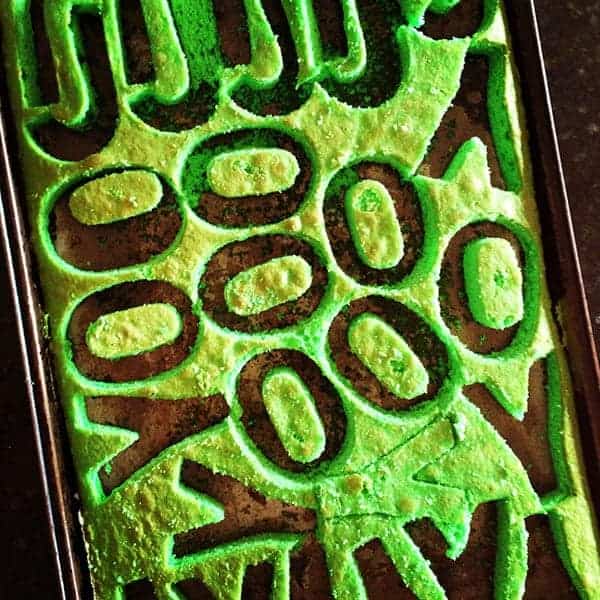 But then I shared this picture on Instagram with the caption, "Guess what I am up to."  and the adorable @achewycookie said,
"Spreading some JOY!"
And I was humbled.  Because most people don't care about the dumb details like I obsessively do.
They just feel loved and appreciated when someone makes them a cake.  As they should.
So here it is.  The cake that should have been something else but isn't so it is what it is.
Merry Christmas. 🙂