One year ago, if you told me I would be eating raw onions, peach, and diced jalapeno in a salsa I would have laughed in your face and then drove to the gas station for more ding dongs.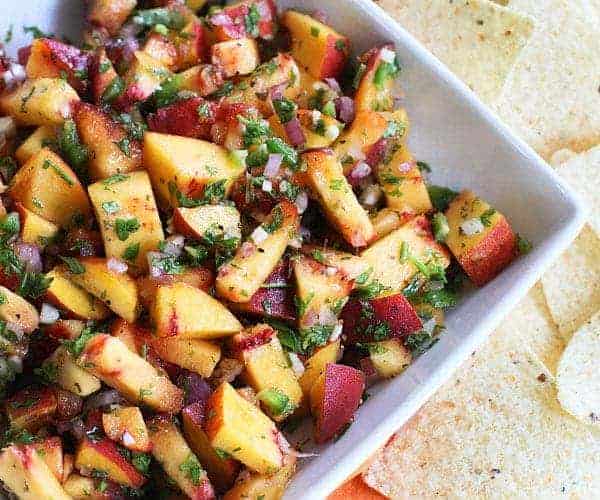 I don't like vegetables.
Or trying new things.
So making this was pretty much a NEVER-GOING-TO-HAPPEN-EVER in my mind.
But my husband is a phenomenal gardener.
And all of these ingredients are in abundance right now.
And not everyone has the same weird food issues as me.
Recipe adapted from allrecipes.com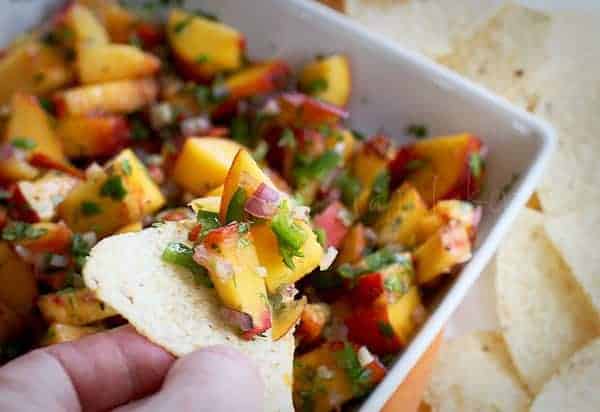 Thank goodness I momentarily veered from my usual tendency to say no, because this salsa is delicious.
Sweet, tangy, spicy.   Easy.  Good for you.  You would be silly not to run home and make it.
We enjoyed it on organic corn tortilla chips, but I am sure it would be fabulous as a marinade for chicken or fish!